Parents worried about how to talk to their children about terrorism can now turn to a new video released by the NSPCC for guidance.
The Gogglebox-style film shows children, aged seven to 12, watching Sky news footage of the 2015 Paris attacks with the parents.
The clip features highlights from the conversations that unfold as the children children ask questions such as, 'what is a terrorist?' and 'can attacks happen anywhere in the world?'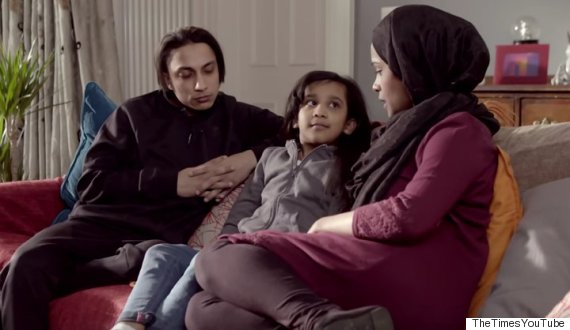 Children ask their parents questions in response to watching news footage about the Paris attacks
The NSPCC teamed up with The Times to release the three-minute video created by Don't Panic.
The film's release, on Sunday 21 February, follows a report by The Times stating there has been an increase in Childline calls since the Paris terror attacks in November 2015.
To date, there have been 374 counselling sessions for children with Childline in response to these calls, reported Campaign Live.
As well as addressing children's concerns, the film also encourages parents to listen, ask questions, be honest and reassure and comfort their children.
Watch the video in full, above.