It's nearly that time again, when Oscar winners and losers all really prove their acting chops for one night only - as winners pretend to look surprised and humble, and losers pretend it's all about just taking part in the evening, and they're all friends together.
As proved over the years, not everyone pulls it off with equal aplomb, although full marks must surely go to Marlon Brando, who showed this year's boycotters a thing or two by failing to turn up even when he was the favourite to win, and sending a Native American Indian woman in his place.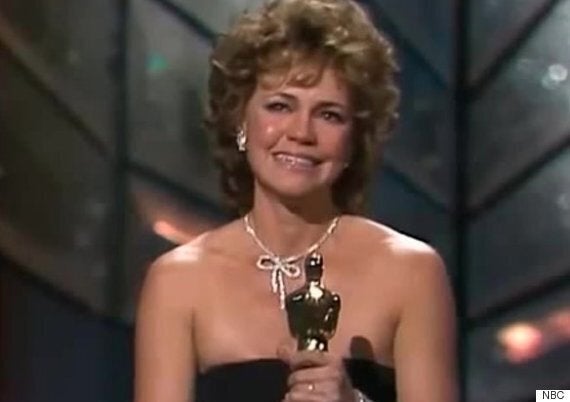 'This time I feel it, I can't deny the fact, you like me right now, you like me'
From the winners who DID make it to the podium, these are our enduring favourites to watch over and over again... through our fingers.
The Oscars will take place this Sunday evening in Los Angeles. Hankies at the ready, people.