A new delivery drone company plans to revolutionise the way we do our shopping by replacing your weekly trip to Sainsbury's with a tiny delivery robot which will bring your fruit and veg straight to your door.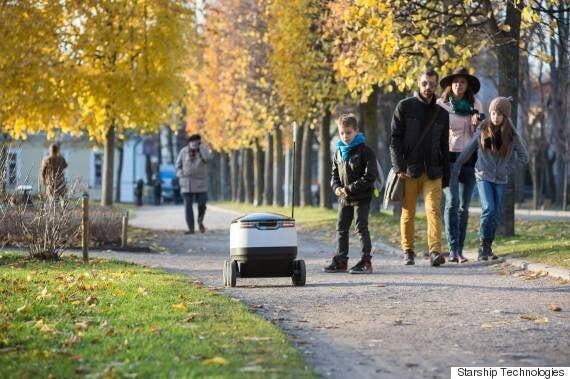 Starship Technologies have built a small six-wheeled delivery robot or 'ground drone' which can travel at 4mph for up to 30 minutes and can deliver the equivalent of three bags of shopping.
Developed by the co-founders of Skype, Starship's delivery robots are expected to cost 10-15 times less than conventional delivery methods (vans, mopeds) and can be tracked by the customer using a smartphone app.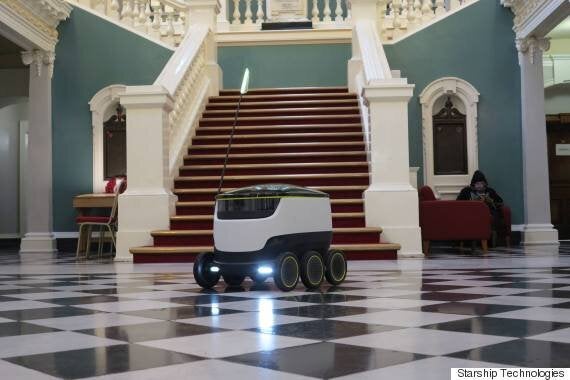 "Our vision revolves around three zeroes – zero cost, zero waiting time and zero environmental impact. We want to do to local deliveries what Skype did to telecommunications." said Ahti Heinla, a Skype co-founder and CEO at Starship Technologies.
Each robot has both 3G and GPS built-in which helps it travel safely around while an array of cameras and sensors will make sure it won't become the new nemesis of cyclists.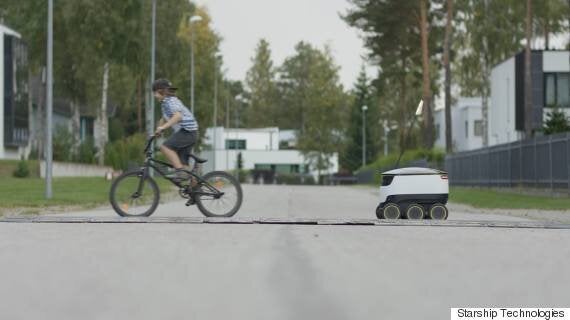 To protect against thieves the drones are locked during delivery and can then only be opened by the customer via the smartphone app.
If someone does try to steal the drone then cameras located on its body can take pictures of the thief. If it gets in trouble every drone can be remotely controlled by a central operator.
To prove that humans are finally ready to see robots wandering the streets the company, based in London, will begin open-world testing on the streets of Greenwich.
Amazon have also begun investing heavily in the arena of delivery drones, but in its case the company is building an aircraft which would launch from the depot and then land outside a customer's house.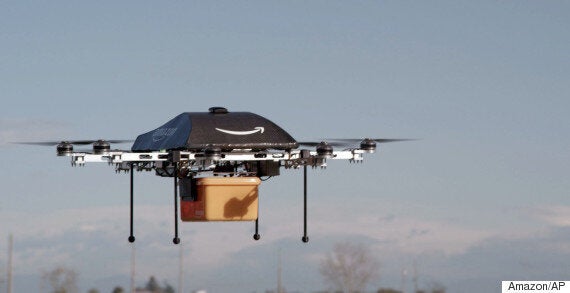 While many brushed off Amazon's new service as nothing more than a crazy concept, Amazon is deadly serious not only about building the drones, but also about changing the way we shop at all.
To prove it they've set some rather ambitious goals which, knowing Amazon, they'll absolutely meet.
1. They'll deliver any package under five pounds by drone.
2. Deliver anywhere in a radius of 10-miles from the depot.
3. All drone deliveries made just 30 minutes after you press 'Order'.
Robots In 2016: These Are The Robots And Drones That Will Change Our Lives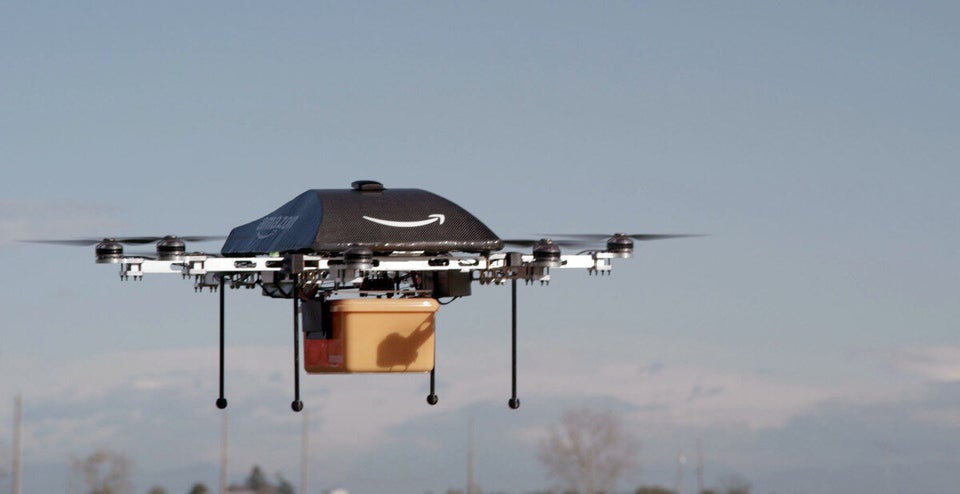 Robots In 2016: These Are The Robots And Drones That Will Change Our Lives
Popular in the Community