It seems some of the 'Friends' cast were a little more than that, according to one of the show's stars.
David Schwimmer, who played Ross in the hit US series, declared that the 'no sex' rule was broken, as the cast reunited to celebrate the show's director, James Burrows.
The original cast - David, Jennifer Aniston, Courteney Cox, Matt LeBlanc and Lisa Kudrow - all took part in the reunion, which was televised in the US on Sunday night.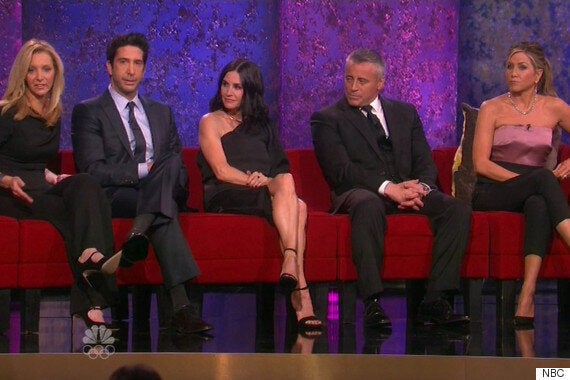 Reunited: The cast of 'Friends'
Matthew Perry, who played Chandler Bing was the only no-show, due to commitments he had with his play 'The End Of Longing' on London's West End stage.
When host Andy Cohen asked about the rumoured 'no sex' clause in the cast's contract, Lisa Kudrow (Pheobe) denied it even existed.
But David was a little more forthcoming, saying: "Well, that was broken."
Let the guessing games commence…
A teary Jennifer Aniston, who played Rachel Green, led the tributes during the star-studded 'Must See TV: An All-Star Tribute to James Burrows'.
Jennifer said: "At the beginning it was not a hard thing, we really just wanted to hang out with each other, it was not ''Uggh we have to do this'' we just really fell in love and adored each other instantly and would hang out at each others houses and watch the show together."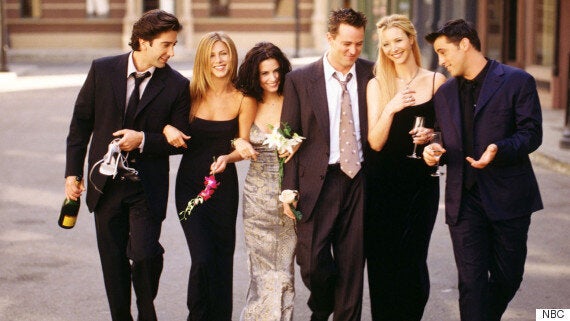 Fans of the show finally found out some of the star's favourite scenes too.
Courteney, known as neat freak Monica, said her most memorable moment came in 'The One With The Blackout' where her on-screen brother Ross was on a balcony with a cat clambering on his back.
But Jennifer said it was flashback episode of a fat Monica and a pre-nose job Rachel which made her LOL the most.
Tap on the picture to launch the slideshow...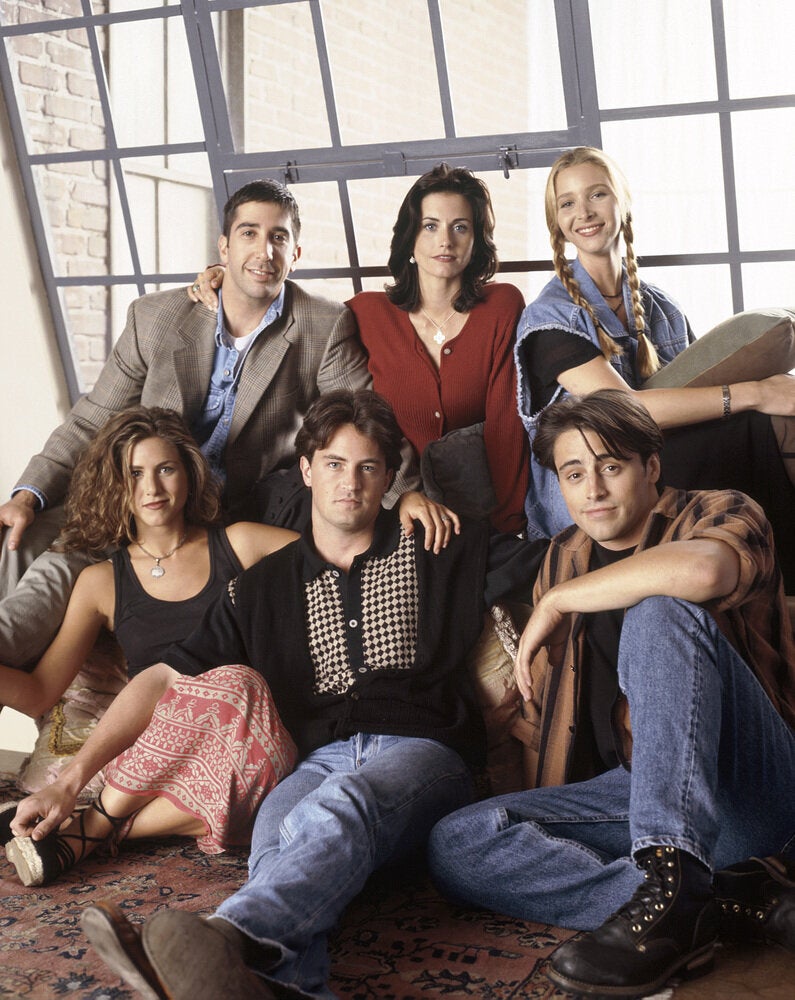 "Friends"
Related