Iain Duncan Smith has been challenged over why voters should believe him over security experts when it comes to defending the United Kingdom from terrorism.
The work and pensions secretary has argued Britain should leave the European Union, in part, as remaining a member leaves the country open to a Paris-style terrorist attack.
However the former head of MI5 and the current director of Europol have dismissed the suggestion Brexit would increase public safety.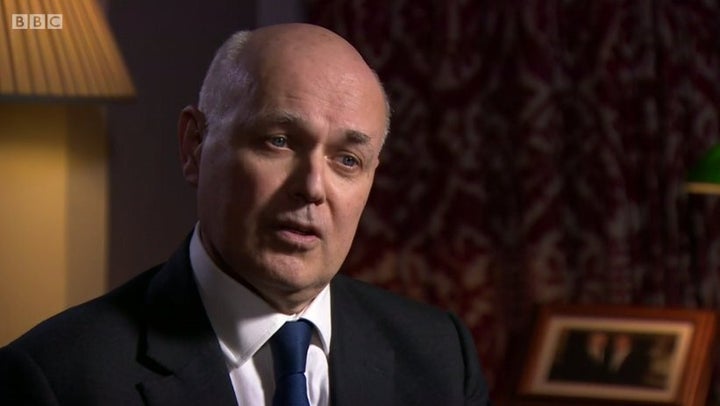 IDS has warned EU membership leaves the UK open to terror threats
Speaking to BBC Newsnight's Evan Davis on Monday evening, Duncan Smith said he was concerned if Britain chose to remain at the referendum, non-European extremists would gain citizenship in other EU states and then use those passports to freely travel to the UK.
"I am genuinely and deeply concerned about potential threats to this country," he said. "Of all the capital cities of Europe, I think London is probably the most significant target."
However Davis challenged the former Tory leader on what difference Brexit would make. "What are we going to be able to do when an Italian or German passport holder comes to the border that we can't do now?" he asked. "We are not going to require visas from Germany and Italy are we?"
"What are we stopped from doing now that you would like us to do?," he asked. "When you talk of a Paris attack, people might picture bombers from Brussels coming through by car, as they drove straight to Paris, as there is a borderless zone.
"But we have a border. We do explosives checks when you come on the tunnel. We have two people standing at Dover checking the cars as they come through."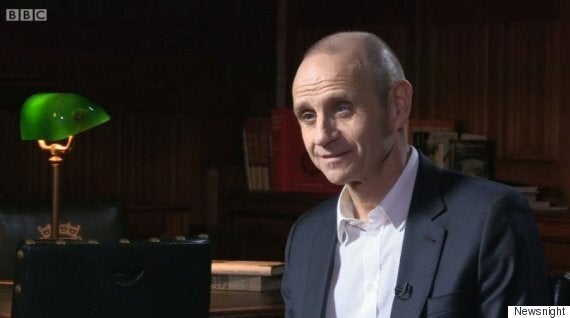 Newsnight's Evan Davis challenged IDS over Brexit
Duncan Smith insisted that "being in control" would allow the UK to decide what other checks to make at the border. "We would be able to create, as we had in the past, a system whereby if we felt suspicious about some individuals and we wanted to therefore not allow them in, that is our right to say 'no' to them," he said.
His claim that Brexit would help prevent a Paris-style attack has been contradicted by security experts including Jonathan Evans, a former director general of MI5. He has argued the UK's membership of the EU "underpins the overall stability of Europe".
"Open borders pose policing and intelligence challenges but are only one aspect of the overall security picture. In my experience the terrorist threats to the UK in recent years, including many that have arisen within our own communities, have not been the result of EU border policy," he said.
"If you take that infrastructure that (the British police) have helped to design over the past 40 years, it would make the United Kingdom's job harder to protect citizens from terror," he has warned.
Asked who the public should believe when it came to security, the work and pensions secretary or a former head of Britain's domestic intelligence service and the current British head of the EU's law enforcement agency , Duncan Smith told Davis: "They don't have to believe anyone.
"They just have to make their own judgement if they think what I am saying, if we control our borders, on balance it is more likely we will be secure." Duncan Smith added it was "impossible to argue" that leaving the EU would not introduce an "added element" of security.