Food giant Mars, maker of the popular Mars and Snickers bars, has widened a recall of products to 55 countries after a piece of plastic was found in the food.
Eline Bijveld, Mars corporate affairs coordinator for the Netherlands, said on Tuesday: "As far as we know there are 55 countries involved."
The initial issue was restricted to Germany, however a company spokesman said on Tuesday the recall would be extended to most of Europe, including the UK, France, Belgium, Italy and Spain.
In Britain, the recall includes boxes of Celebrations, Mars Funsize, Milky Way Funsize and Snickers Miniatures.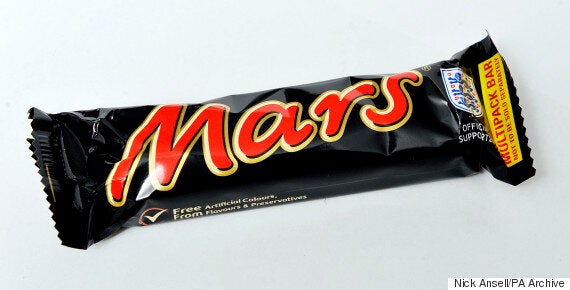 Mars has recalled products from 55 countries
"The affected bars were produced in the Netherlands and from there ... distributed to several European countries," said Mars Germany's spokesman Raoul Hamacher.
A piece of red plastic was found in a Snickers Bar in Germany earlier this year, part of a protective cover used in its production plant in Veghel. "We are currently investigating exactly what's happened, but we cannot be sure that this red piece of plastic isn't in any other of our products from the same production line," Bijveld said.
Mars, which is based in the US, posted a list of products affected on its German company website. As well as Europe, the recall affects Sri Lanka and Vietnam, but does not extend to the United States.
"With this recall, we would like to prevent consumers who have purchased one of the above-mentioned products from consuming it," the company said in a statement.