One in five meat-eaters think vegetarianism is "just a phase", a new survey has revealed.
The study set out to reveal what meat-eating Britons think about their vegetarian counterparts and vice-versa.
It found that 21% of meat-eaters think vegetarianism is a phase in a person's life.
Surprisingly, it also revealed that 39% of vegetarians admitted they are unlikely to stick to a vegetarian diet for the rest of their life.
The survey of 2,316 adults (half of which ate meat and half of which identified as vegetarian) found that meat-eaters shared some pretty strong opinions on vegetarianism.
Almost one third of meat-eaters (29%) said that vegetarians are "starving themselves of vital nutrients", while more than one quarter (26%) said that "going without meat is unnatural for the human body".
The survey, which was conducted by Voucher Cloud, found that almost one fifth of meat-eaters had tried to become vegetarian once in their lives.
Most had reverted back to eating meat because they either "didn't like vegetarian substitutes as much as real meat", "craved meat all the time" or they felt the "physical effects of not eating meat" such as lack of energy and tiredness.
Of those who stated they were vegetarian, 78% said they had previously been meat-eaters.
When asked why they had become vegetarian, the most common response was that they didn't "believe in killing animals for meat" with a few others mentioning that they didn't like the taste of meat.
Just over one quarter of respondents (26%) said they thought that meat-eating was "barbaric", while the vast majority agreed that it is "unsustainable" (71%).
Four out of five vegetarian respondents (79%) also stated that "eating meat is unhealthy". A further 11% felt that eating meat is "bad karma".
When all vegetarian respondents were asked if they were likely to stick to a vegetarian diet for the rest of their lives, 61% agreed that they would. Meanwhile 39% said they were unlikely to be vegetarians forever.
The survey echoes a US-based study which found that 84% of vegetarians and vegans eventually go back to eating meat.
More than half of veggies went back to meat-eating in one year's time, while 30% reverted to old eating habits within three months.
The study's authors, from animal advocacy group Humane Research Council and Harris International, labelled the findings as "disappointing" and blamed lack of social support and lack of vegetarian-themed group activities as the main reasons for vegetarians lapsing.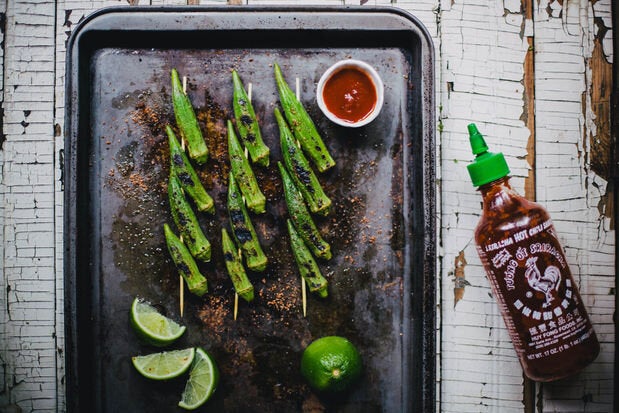 The Best Vegetarian Grilling Recipes
Related