A list of the top 20 "best bogan" baby names has been revealed by an Australian writer.
Sabrina Rogers-Anderson, whose bogan baby name list hit the headlines in 2014 for "ruffling a few feathers", has come up with her 2016 edition.
"Bogan" is an Australian slang word, which according to the Oxford English Dictionary is an "uncouth or unsophisticated person regarded as being of low social status".
"I believe we all have a bit of bogan in us that we should embrace and celebrate," she wrote on Kidspot. "In that spirit, I offer only the freshest bogan naming trends to my loyal fans."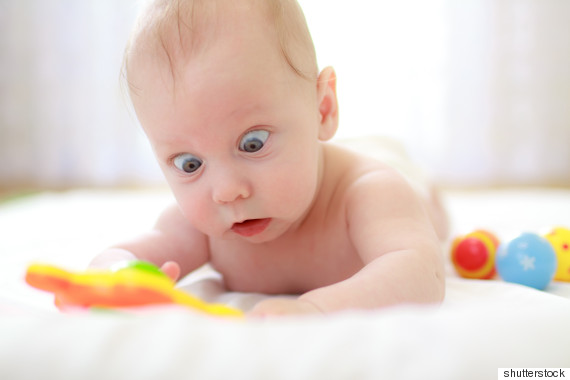 Sabrina Rogers-Anderson has released her 2016 edition of the "best bogan baby names"
Many of the names Rogers-Anderson has put on the list are spelling adaptations of more common names - "Isaac" is spelt as "Izaak" and "Jathon" is the bogan variation of "Jason".
Other names are amalgamations of two names (Cheryl and Geraldine = Cheryldine) put together.
Another theme Rogers-Anderson chose include spelling the names backwards (Divine - Enivid).
Top 10 bogan boys' names:
Aryan
Blade
Brogan
Daxon
Izaak
Jathon
J'Zayden
Khodii
Macsen
Zabryn
Top 10 bogan girls' names:
Beautiful
Braelyn
Cheryldine
D'nyell
Ever
Enivid
Kyly
McKyla
Truely
Younique
Rogers-Anderson said some of the names on the list were chosen by mothers who wanted to make sure their children "knew how wonderful they were".
Other names were on there because she wanted to celebrate the unique and sometimes crazy characters she has heard parents call their children.
"I have to give props to Younique's parents," Rogers-Anderson wrote. "Younique's mum and dad didn't mess around – they took the words 'you are unique', chewed them up and spat them out onto their kid."
Rogers-Anderson said another mum named her son "Macsen" because she couldn't decide between Mackenzie and Jackson, so just put them together.
View all the names and her reasoning for choosing them here.