A three-year-old decided to draw black stripes all over her younger sister because she wanted to turn her into a zebra.
Mum Amy Hermann from Australia thought her two daughters, Sovereign, three, and Pippen, 18 months, were being oddly quiet when playing alone together.
She filmed the moment she walked into kitchen to see Sovereign had penned stripes on Pippen - head to toe - simply because she "just loved zebras".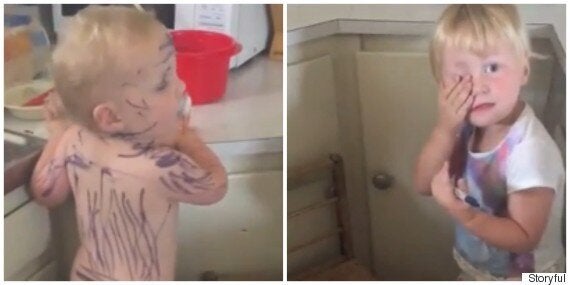 "It's just a zebra," three-year-old Sovereign told her mum Amy Hermann
"That's really silly, babe," Hermann said after questioning what had happened.
"But I love being zebras," Sovereign replied to the camera before getting up on the chair to defiantly stand next to her sister.
Meanwhile, Pippen is completely unfazed by the whole saga.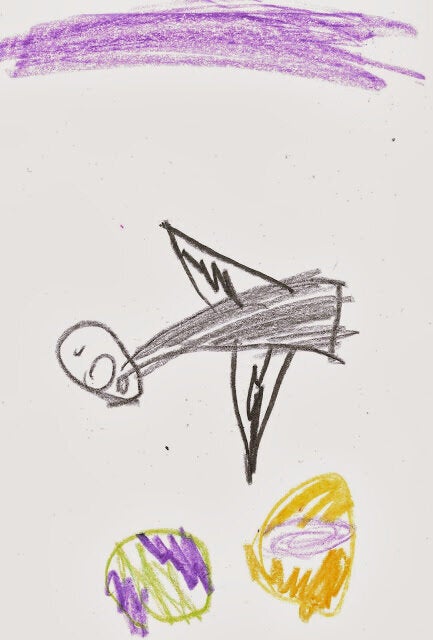 Kid Drawings Of Popular 80's Songs