A British backpacker who was reported missing in Thailand and later at Krabi airport after walking away from officers while blowing a whistle, has returned home.
Grace Taylor was located on Tuesday after her mother Sam Taylor made a Facebook appeal for help finding the 21-year-old who had not made contact with her family since February 16 while she was backpacking in Pattaya.
Thai police detained Grace who they said appeared "extremely disturbed". She reportedly flew back to the UK on Tuesday night.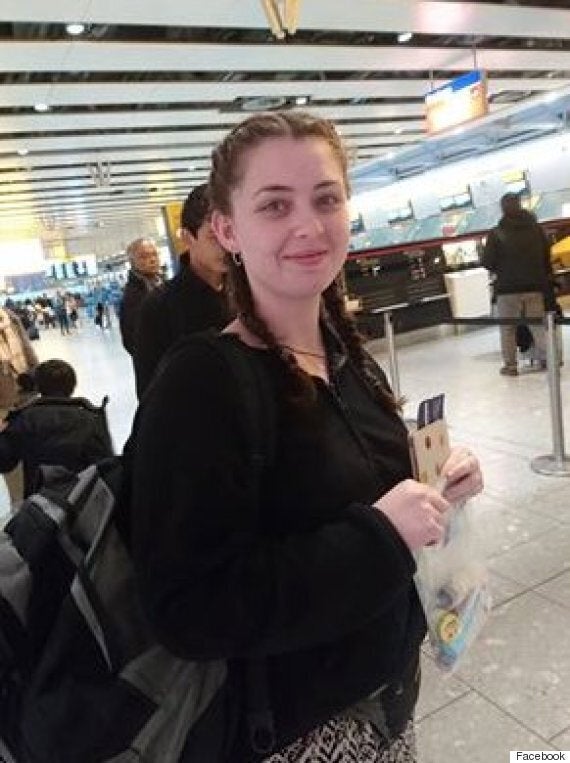 Grace Taylor has returned to the UK after going missing in Thailand
Sam Taylor on Tuesday spoke of her relief that "our Gracie has been found".
Taylor wrote: "We don't as yet know what has happened.
"We are working to get her home safely. Thank you all so very much for your efforts and kind words of encouragement and thank goodness for the power of social media over the last few days plus the help of the Police and local authorities in Thailand." Grace was said to have been "very stressed and frightened"
Police Lieutenant Colonel Jetsada Chanpoom said on Tuesday that Grace was "feeling sick but we do not believe there was any crime involved".
Dorset Police said it was contacted by Interpol overnight Monday and had been told Grace was being cared for by an officer from the tourist police.
A spokesman added: "Her family have been informed and arrangements are under way to bring Grace back to England."
Grace called her mother from Ao Nang, in Krabi province, on Monday and sounded "very stressed and frightened saying that people were trying to hurt her", Taylor said in a post on Facebook.
The family, from Swanage, Dorset, booked her a flight from Krabi airport but Grace did not board the plane even though she was believed to have arrived there between 8.30pm and 9.30pm local time. Grace was booked a ticket from Krabi, but missed her flight
In a post on Monday, Taylor said: "Grace contacted us at 11am today from Ao Nang, she was very stressed and frightened saying that people were trying to hurt her and were following her and she wanted to come home.
"We calmed her down and booked her a flight from Krabi tonight but she apparently reached the airport but didn't catch her flight and has gone missing again.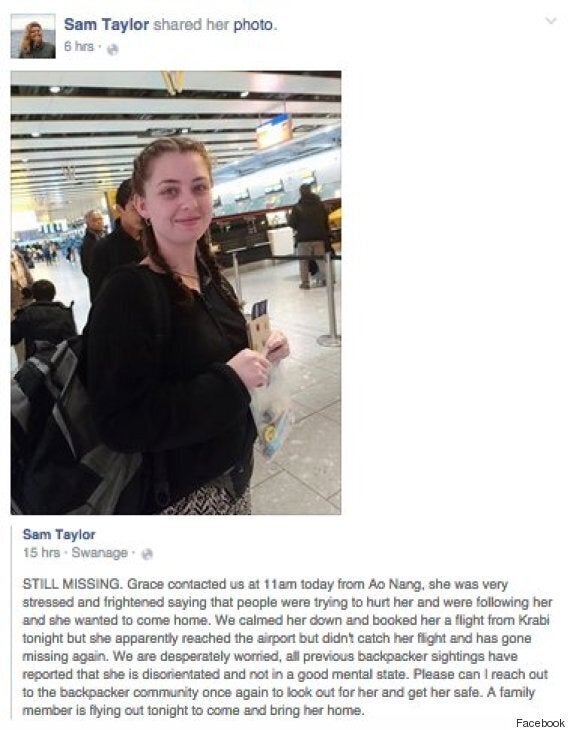 Sam Taylor's Facebook plea for help finding her daughter
"We are desperately worried, all previous backpacker sightings have reported that she is disorientated and not in a good mental state."
Taylor has reported her missing to Dorset Police and the Foreign Office (FO) and appealed for backpackers in the country to help locate Grace.