There wasn't a dry eye in the house on Wednesday night (24 February), when the Brit Awards paid tribute to the late David Bowie.
David, who won a string of of Brit Awards across his career, sadly died last month, following a private battle of cancer, and was honoured with a performance from his old band, and singer/songwriter Lorde, an artist who Bowie once described as "the future of music".
The performance was preceded with an introduction by Annie Lennox, who revealed he was being given a posthumous British Icon Award.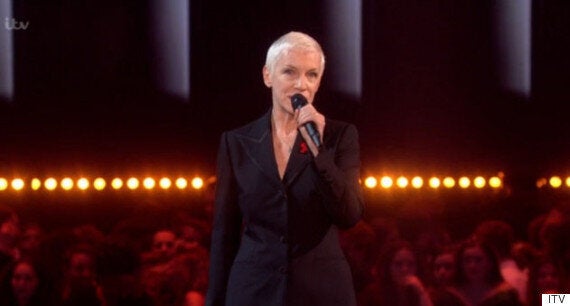 Speaking about the incomparable rock singer, Annie explained: "For me, it's almost impossible to mention Bowie's name in the past tense. Everything he represented as an artist was, and always will be, vital and incredibly present."
Gary Oldman, Bowie's close friend, then introduced the band, who began their performance with instrumental version of a host of his biggest hits, including 'Space Oddity', 'Ziggy Stardust', 'Heroes' and 'Rebel Rebel'.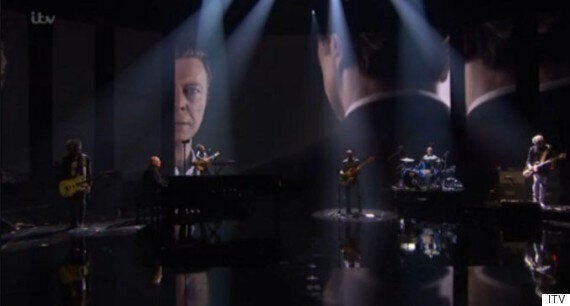 The Brit Awards paid tribute to David Bowie
Lorde then arrived on stage, to deliver an understated but nonthless moving version of one of Bowie's signature hits, 'Life On Mars?'
The performance was minimal in its staging, with Lorde being lit with a red light, putting all the emphasis on the song's music and lyrics.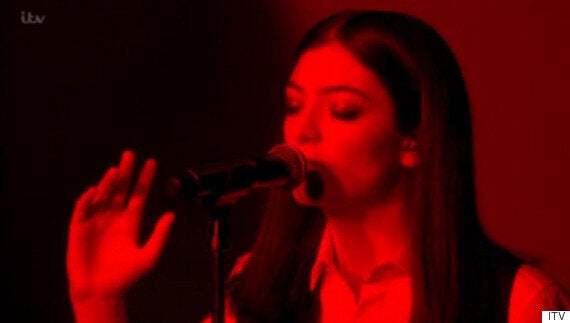 Lorde's version of 'Life On Mars?' was particularly poignant