An ex-army recruitment sergeant who committed a string of sexual assaults on female recruits took one to a "private place" to rape her, a court has heard.
Edwin Mee, 46, was convicted of 16 sexual offences following a trial at London's Southwark Crown Court last year. He was jailed for 11 and a half years on Thursday.
Judge Alistair McCreath said the series of sexual assaults "set the context for very serious offending" against one female recruit who was raped, The Press Association reports.
The victim had been taken to a "private place" and Mee "abused her dreadfully", the judge said.
The Glasgow-born officer used his power to "abuse and bully" women as young as 15, mostly from abroad but based in Croydon, south London.
The judge told Mee he had acted in a way that was "demeaning" and "distressing" for the victims, including one woman who had been abused "dreadfully".
Mee, with long white hair and a white beard, showed no emotion as he was sentenced.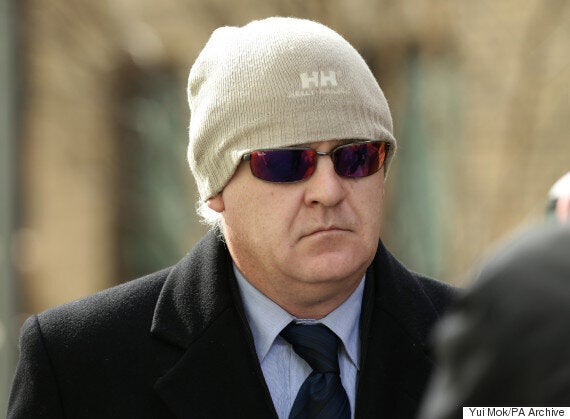 Edwin Mee, pictured at an earlier hearing
In total, he was found guilty of 13 sexual assaults, two rapes and one count of assault by penetration involving nine victims.
The divorced father-of-five carried out a series of sex attacks on women aged from 15 to their early 20s in 2010 and 2011.
His campaign of abuse began by spanking women on the bottom and escalated to raping a vulnerable recruit.
Judge McCreath said there no evidence that mental health problems Mee developed during his military career "had bearing at all on the offences that have brought you before me".
He said: "The offences you committed were against nine young women, all of whom were seeking to join the Army. All came under your direct control as a recruitment officer.
"It was a situation of real and important trust. What you did to each one constituted a serious abuse of that trust."
The judge added: "To slap a young woman on the bottom whether over the clothes or not is to invade their privacy and is to act towards them in a way that is demeaning and distressing to them."
Jailing Mee, Judge McCreath said: "You will be registered as a sex offender for the rest of your life."
Mee, of Tavistock Road, Croydon, served in Iraq, Afghanistan, Oman, Northern Ireland and Bosnia during his military career.
Following a tour of Afghanistan, he returned to his base in Germany suffering with post-traumatic stress disorder and attempted suicide, the court heard.
In mitigation, Jane Bickerstaff QC said Mee had also suffered a "psychotic episode" since his conviction in May last year.
She said: "A man who served his country for two decades in a distinguished way clearly suffered because of that. He continues to need treatment."
Ms Bickerstaff added that Mee, who has a three-year-old daughter, had been medically discharged from the Army in April 2014 with "adjustment disorder".
Popular in the Community