Last night's Brit Awards had plenty of star power for viewers to feast upon, but there were still some little snippets that would have been invisible to the TV audience.
Fortunately, we were well placed in the room to keep an eye out for some other bits that were variously missed or muted by the TV producers.
Cheryl - defiantly surname-free after all previous variations failed - walked past us, and has either a) never been as worryingly slight as media have suggested, or b) has found a healthier regime. She looked fantastic.
Adele didn't really swear as much as those trigger-happy TV people would have you believe with their misguided efforts to mute her. And, for all her ballads of love known then lost, she and her boyfriend were giggling with each other , and clapping every single performance from their table where they stayed all night.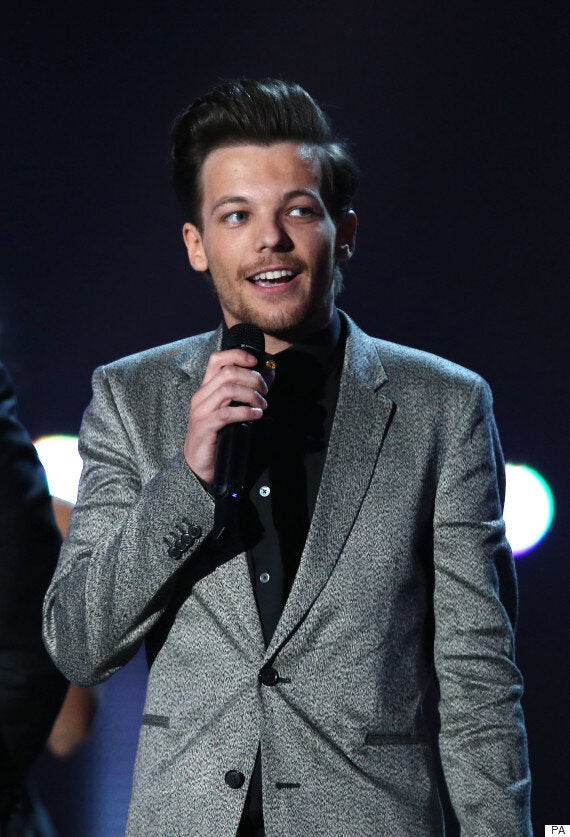 Louis Tomlinson - no one left unhugged
Justin Bieber was not. Instead, he magically appeared when there was a performance to be given, an award to be received, and otherwise evaporated. Once he'd won his Brit for International Male, he stood waiting for directions at the side of the hall and, for all his bravura, was essentially a little lad waiting to be told what to do. He looked very, very young. I hope he ate his dinner.
Another person who stayed at their table pretty much all night was Louis Tomlinson, breaking away only to hug lots and lots of people, not just fellow young pop stars but an impressive range of record execs. Styling himself increasingly on Mark Ronson, Louis seems to know nearly as many people in the music industry, which will come in handy if that fabled record label ever comes off. To his credit, he was on his feet for Little Mix's performance, toe tapping, hands clapping. Zayn may have said goodbye to Perrie Edwards, but Louis's support remains constant.
Chris Martin really does have that much energy. When Coldplay finished their opening number, the rest of them walked off stage. Chris bounced like Zebedee and was still boinging at the side of the stage, and this carried on all night. He's probably jogging right now.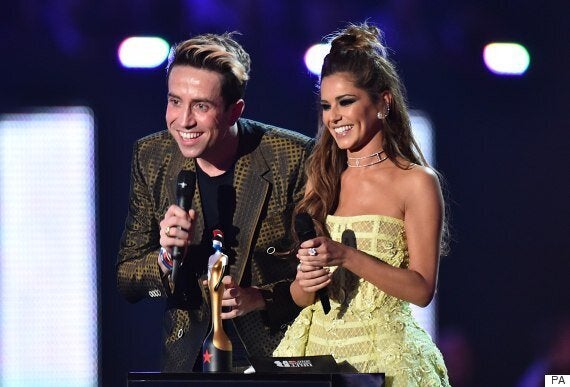 Cheryl, with friend Nick Grimshaw, on fine form
By contrast, Rihanna and Drake are probably not. For all their twerking on-stage, when their surprise duet finished and the lights went off them, Drake proffered his arm to Rihanna and she took it. They glided off-stage slowly, elegantly, like Downton's Dowager Countess and her Russian suitor. No doubt, they finished the night with a spot of backgammon.
Gary Oldman's moving tribute to pal David Bowie seemed to go on quite a long time, following Annie Lennox's equally unrushed eulogy. Many people stood up for the beginning of it, and then sneaked back onto their chairs as Gary launched into another story. Not Brits Choice Award winner Jack Garratt, though. He stood still and tall throughout, then nearly wept with appreciation for Lord's musical ode. This young man clearly loved his Bowie.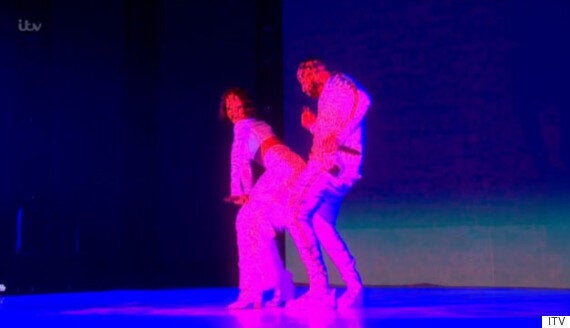 For me, however, the object of greatest fascination was Adele's bodyguard, or more specifically his torch. This Dutch giant, an object of fascination for some eager eyes when the star made her recent public comeback, is never off duty. Every time she went up for an Award, there he was, clearing her way to the stage, shining his torch for her, then preparing to scoop her up for the return. No wonder Adele looks so relaxed these days. When she closed the show, he appeared to have taken a fag-break, as she hugged her musicians and prepared to leave. But no, there he was, standing at the top of the steps, torch a-kimbo. I want one.
The reporter was a guest of MasterCard, celebrating its 18th year of sponsoring the BRITs with its Priceless Surprises campaign, which sees some of the biggest artists in the world helping fans to share their love of music. Find out more about Priceless Surprises here.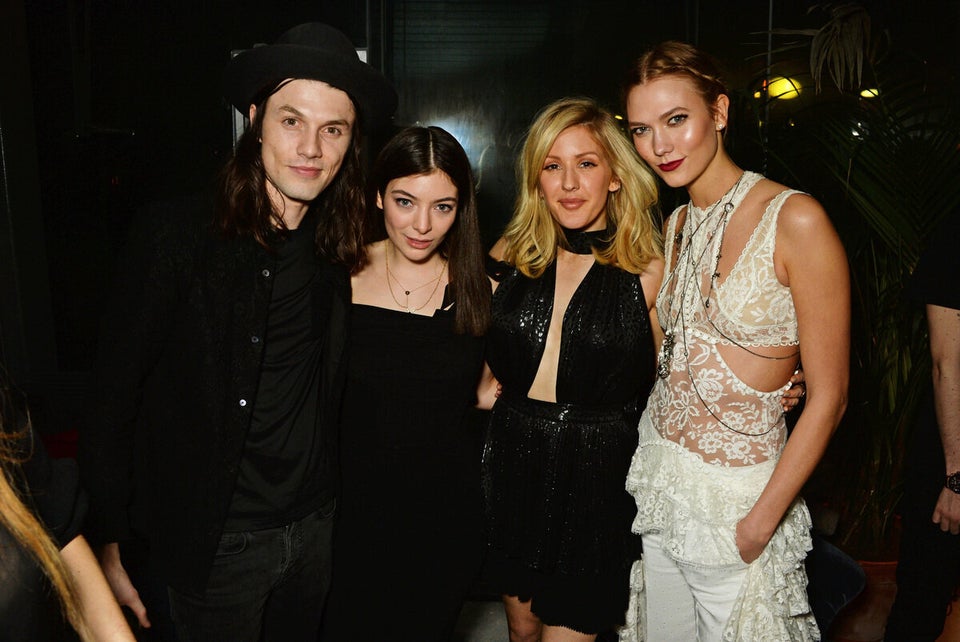 Brit Awards 2016 After-Parties