Tony Blackburn said the BBC has "hung me out to dry" after he was sacked by the corporation, adding: "My lawyers are now considering all statements made by the BBC about me today and we will be taking action."
The veteran DJ claims is making him a "scapegoat" for the "cover-up" of abuse of an under-age girl by Jimmy Savile, saying he was sacked by the BBC over his evidence to the Savile sex abuse review.
Blackburn's shock departure comes ahead of the publication on Thursday of a report into the BBC's culture and practices during the years Jimmy Savile and fellow shamed presenter Stuart Hall worked at the corporation by former Court of Appeal judge Dame Janet Smith.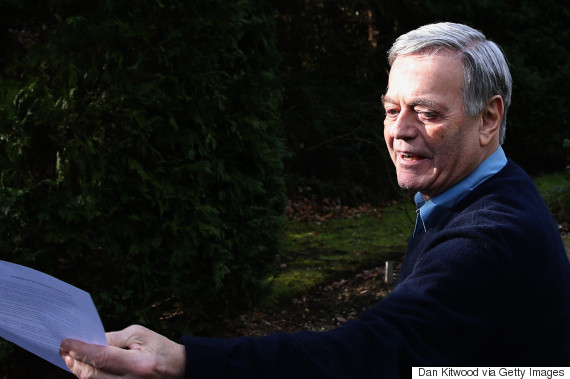 Tony Blackburn hands journalists his latest statement outside his home
He tweeted:
I can't say thank you enough for the support my fellow broadcasters and my listeners are giving me I am overwhelmed and humbled. Thank you.

— Tony Blackburn (@tonyblackburn) February 25, 2016
Blackburn, 73, claims that "all relationships" he had with the BBC were "terminated with immediate effect" this week because his evidence to the review over an investigation in 1971 contradicts the BBC's version of events in relation to an allegation of assault by the mother of a 15-year-old who later committed suicide.
BBC Director General Lord Hall said the corporation had "parted company" with Blakburn after his evidence to the Savile abuse review, led by Dame Janet Smith.
He said: "As Dame Janet has said, she's rejected his evidence, and she has explained very clearly why.
"I have to take that extremely seriously.
"My interpretation of that is that Tony Blackburn fell short of the standards of evidence that such an inquiry demanded."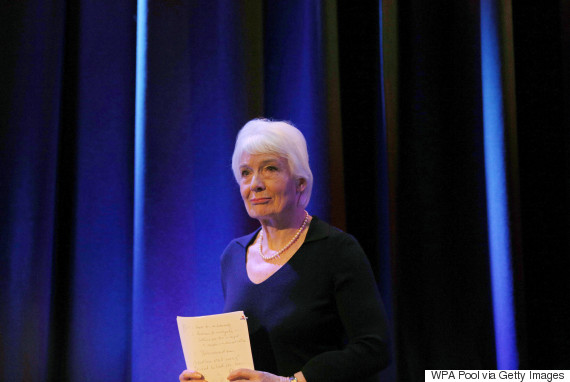 Dame Janet Smith presenting her review
In a statement on Thursday afternoon, Blackburn said: "I have listened to what has been said by Tony Hall and others today in connection with the publication of the Dame Janet Smith Report.
"I repeat what I told Dame Janet when I voluntary gave evidence to assist her and the BBC. What I said in my earlier statement regarding the alleged meetings with Brian Neill QC and Bill Cotton Junior 45 years ago still stands.:
He added: "Sadly today's news agenda should have been about the survivors of abuse carried out within the BBC but, by sacking me, they have managed to take the focus off those who have suffered so much.
"My lawyers are now considering all statements made by the BBC about me today and we will be taking action."