 Labour must throw itself "wholeheartedly" into the campaign to keep Britain inside the European Union or risk seeing the country vote to leave, a shadow cabinet minister has warned his party.
In a speech at the Midlands TUC on Saturday, Jonathan Ashworth will tell Labour it must not abdicate its responsibilities by becoming "distracted" by other issues over the next four months.
Jeremy Corbyn, who voted to leave Europe at the 1975 referendum, has been criticised by some of his own MPs for failing to engage fully in the campaign for the June 23 referendum.
Tomorrow the Labour leader will attend an anti-Trident CND rally in London rather than participating in Labour's national campaign day in favour of EU membership.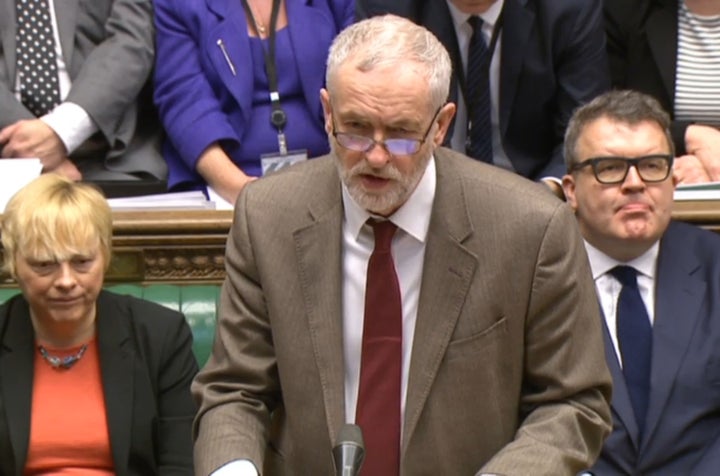 Ashworth will tell the TUC: "This referendum could be lost by the Tories but it won't be won by them.
"If we are to save our position in Europe, our rights of work in Europe - all of which have been put at risk by Cameron - it is down to Labour and the Labour movement.
"It'll be Labour people who come out to vote. And they won't be coming out to vote for Cameron.
"I don't want us sharing a platform with this prime minister. I don't want us playing into a George Osborne campaign of fear and smear. I want Labour out there making a positive, progressive case for being part of a social Europe now and for the future.
"Quite simply we should see this referendum for what it really is – a referendum on work – workers' pay, workers' rights, and workers' jobs."
He will add: "So now is not the time to become distracted by other issues. Now is the time to campaign whole heartedly for the jobs and workplace rights our EU membership secures. To not do so I believe would be an abdication of our historic mission as a Labour movement."
The shadow minister without portfolio will say because the "stakes are so high", Labour can not allow referendum campaign to "just be a public squabble between two old boys from the same public school".
"We can't have this referendum reduced to an Eton Mess," he will say. "Cameron has spent years trying to save his job by playing up to the Euro-phobes and Little Englanders in his party. Boris Johnson now wants to take his job by doing the same."
He will add: "Neither has put the national interest ahead of their political interests. Neither deserve to lecture anybody in this movement about patriotism."