A two-year-old girl was forced to have one of her eyes removed after doctors took months to diagnose her with cancer, her mum has claimed.
Stephanie Beasley first noticed there was something wrong with her daughter Ezmai's eye when she was nine months old, the Press Association reports.
The 25-year-old has claimed she took Ezmai to see four different health professionals, but Ezmai was not diagnosed until she was two. By then, the toddler needed an operation within a week to remove her eye and stop the cancer spreading.
The mum has now teamed up with The Childhood Eye Cancer Trust to raise awareness of the rare form of eye cancer - called retinoblastoma - that her daughter suffered from.
According to the charity, some babies and young children with retinoblastoma are waiting six months or longer for a diagnosis.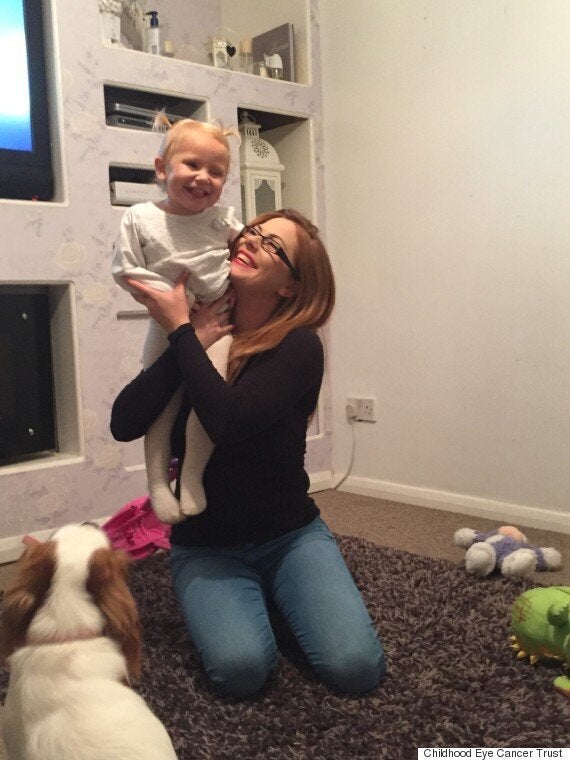 Stephanie Beasley and her daughter, Ezmai
The charity said 21% of children diagnosed with retinoblastoma in 2015 had a delay of at least six months from their first visit to a GP or other health professional to seeing a specialist.
About 50 to 60 children are diagnosed with retinoblastoma each year in the UK and almost all will survive.
However, some can lose their eyes to the cancer, like Ezmai.
Beasley, from Tamworth in Staffordshire, said: "Ezmai had a lazy eye and we spoke to a health visitor and then took her to the pre-school vision team but they told me to come back in six months. I kept taking her but they couldn't find anything wrong.
"My instincts told me there was something wrong with Ezmai but I felt no-one believed me and that I was going mad.
"We eventually got referred to Birmingham Children's Hospital and it was there that we were told Ezmai had a tumour in her eye.
"We've since learned that she was probably blind in one eye for a year but as she was so young, we didn't realise."
Ezmai had the lifesaving surgery to remove her eye in October last year and now wears an artificial eye.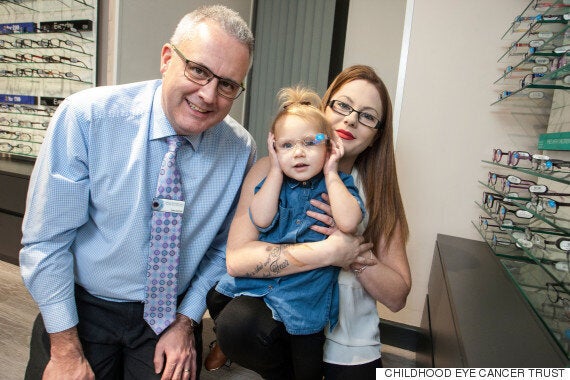 Stephanie Beasley and Ezmai with a member of staff at Vision Express
Beasley said: "Ezmai has bounced back amazingly and coped so well with everything that has been thrown at her.
"She is very energetic and outgoing and she enjoys playing with anything and everything.
"Her favourite things are playing with our dog Lady, who is the same age as her, and watching Peppa Pig. She also loves hiding behind curtains and waiting for us to come and find her.
"The operation hasn't changed her one bit. Of course, she was groggy when she first came around but the very next day she was having fun in the hospital playroom as if nothing had happened.
"Ezmai's older brother Logan, who's six, absolutely dotes on her and has been so caring. There is nothing he wouldn't do for her.
"On World Cancer Day he stood up in front of his class and told them about Ezmai and how she had an operation and only had one eye."
Symptoms of retinoblastoma include an unusual white reflection in the pupil of the eye, which may be apparent in photos.
Others are a squint, a change in the colour of the iris and a red or inflamed eye, which is not usually accompanied by pain.
In about 40% of cases, retinoblastoma is caused by a faulty gene, which often affects both eyes. It is not known what causes the remaining 60% of cases.
Beasley said: "We looked back at an old photo of Ezmai at Christmas in 2014 and we can see a white glow in her eye but at the time we had absolutely no idea this could mean she had cancer."
According to the Childhood Eye Cancer Trust, the average waiting time for a diagnosis in 2015 was nine weeks, compared to six weeks in 2014 and seven weeks in 2013.
Patrick Tonks, chief executive of the charity, said: "We believe everyone should know that children can get cancer in their eyes and what the signs are, and we work hard to raise awareness among health professionals and the public."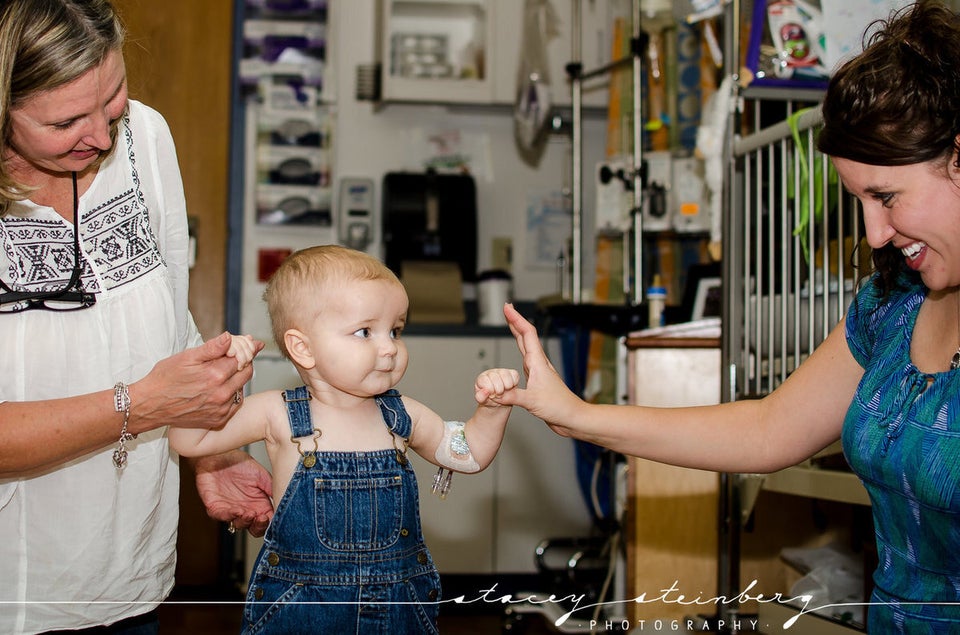 Childhood Cancer Awareness Month