Dozens of celebrities have come together to raise awareness of cystic fibrosis - an inherited condition that causes mucus to gather in the lungs and digestive system.
The likes of James Corden, Sophie Ellis Bextor and Alastair Campbell can be heard breathing over a backing track in a new music video created by the Cystic Fibrosis Trust.
The single, titled 'Breathe - Life Unlimited', also features the sound of people with cystic fibrosis breathing and highlights the difference between healthy and unhealthy lungs.
"Now we have a once-in-a-generation opportunity to beat cystic fibrosis for good."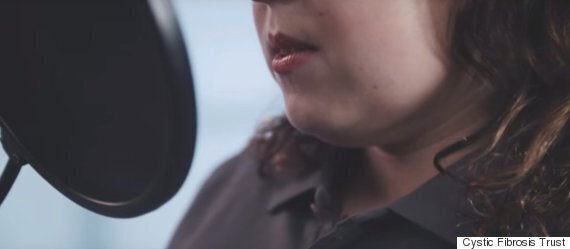 According to the Cystic Fibrosis Trust, the condition is caused by a faulty gene and affects the body's ability to move salt and water in and out of cells.
It can cause a range of challenging symptoms such as difficulty breathing and digesting food.
More than 2.5 million people in the UK carry the faulty gene, around one in 25 of us – most without knowing.
While the sound of breathing can be heard, the video shows the story of Sophie Grace Holmes, 24.
Holmes was diagnosed with cystic fibrosis when she was just four months old and since then has had to learn to manage her symptoms.
"From missing parties whilst receiving life-saving treatment in my teens to my lowest point when I could barely breathe, this cruel condition has taken so much from me."
The single is now available on iTunes, Spotify and other music streaming websites. Its release marks the start of The Cystic Fibrosis Trust's 'Life Unlimited' campaign.
"For the first time in history, we can see a day when everyone can look forward to a full and healthy life, unlimited by this devastating condition," the campaign page reads.
"Advances in research, care and understanding have created a golden opportunity. But we have to act now before it's too late."
The charity is encouraging the public to be "bigger and bolder" and "shout louder" about cystic fibrosis in order to raise awareness and funds for research.
It says: "'Breathe' is the first step in a major drive to grow our community, to inspire, influence and involve new audiences in the fight for a Life Unlimited."
The full list of celebrities who can be heard on 'Breath - Life Unlimited'.

. Jack Whitehall, comedian

· Sarah Millican, comedian

· James Corden, actor/presenter/writer

· Lorraine Kelly, presenter

· Jeremy Vine, presenter

· Alastair Campbell, writer

· Sophie Ellis Bextor, singer/model

· Katherine Parkinson, comedian

· Carl Barat from the Libertines, musician

· Pete Doherty from the Libertines, musician

· Gary Powell from the Libertines, musician

· Natalie Coyle, musician

· Ben Shephard, presenter

· Jenny Agutter, actor

· Laura Main, actor

· Dan Walker, presenter

· Simon Greenall, actor

· Laurence Rickard, actor

· Gavin Ramjaun, presenter

· Dr David Bull, presenter

· Roger Black, Olympian/commentator

· Tim Key, comedian/actor

· Marc Wootton, actor

· Nick Mohammed, actor

· Jonny Sweet, actor

· Joe Thomas, actor

· Danny Fox, footballer

· Bianca Nicholas, singer

· Paul Potts, singer

· Jamie Baulch, Olympian

· Helen George, actor

· Louis Smith, Olympian

· Henry Rollins, Presenter

· Matt Cardle, Musician

· Esperanza, Band

· Bloc Party front man Kele Okereke
Watch a video about the making of the single below:
Click on image to launch slideshow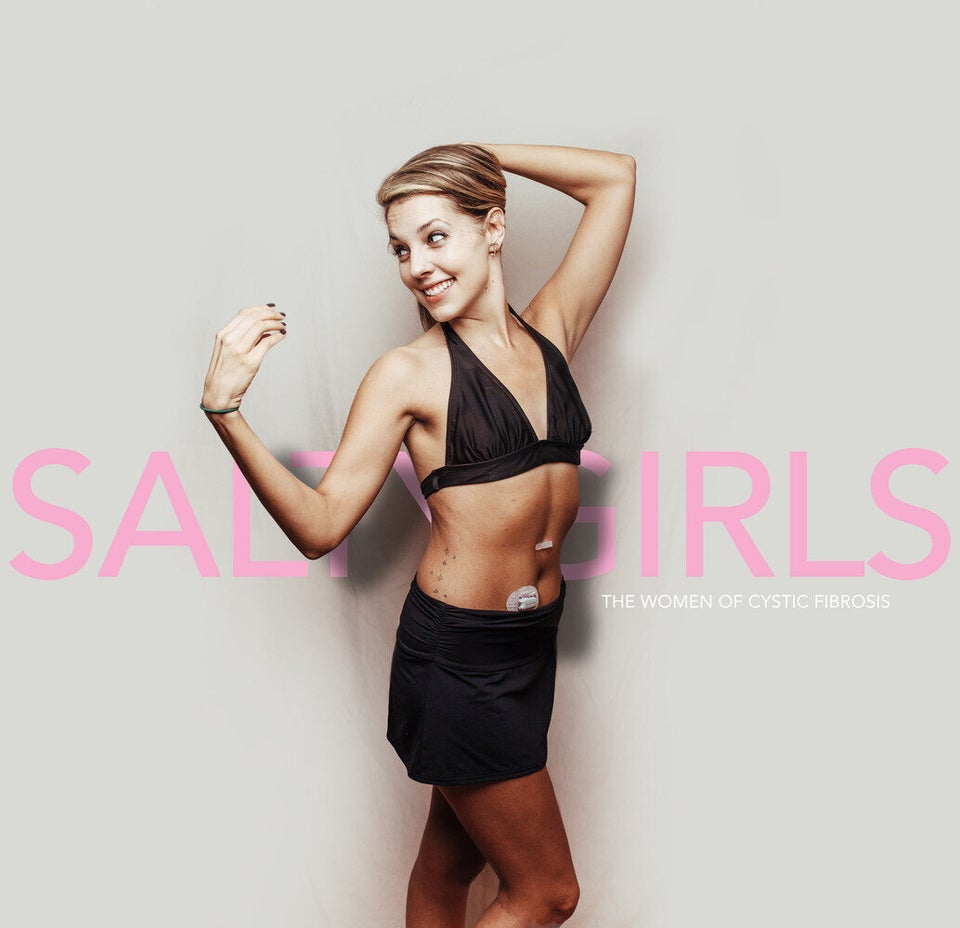 Salty Girls — Living With Cystic Fibrosis