Kate Winslet cut a striking figure in a custom made black silk lame Ralph Lauren gown at the 2016 Oscars.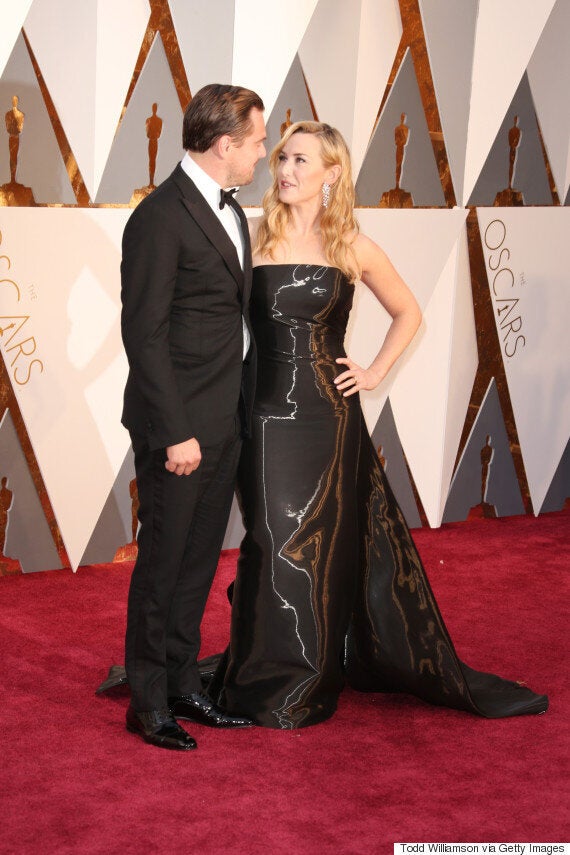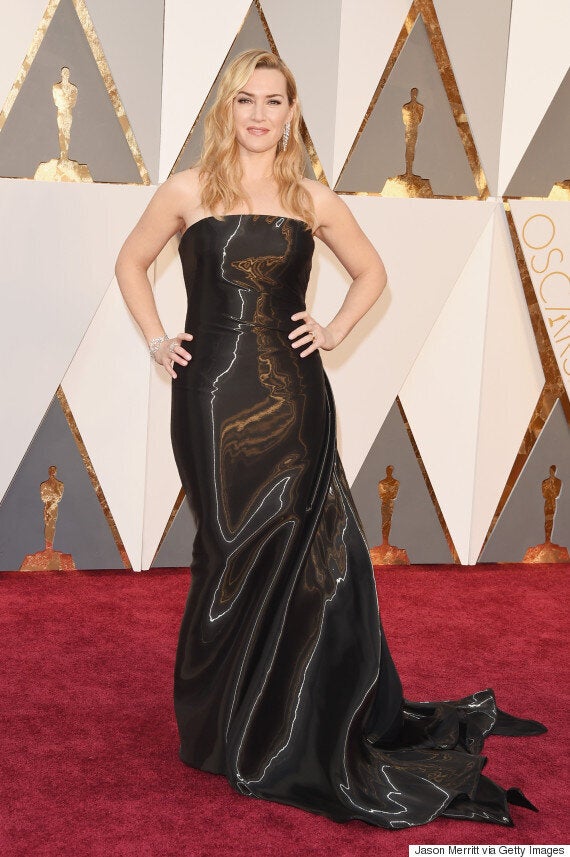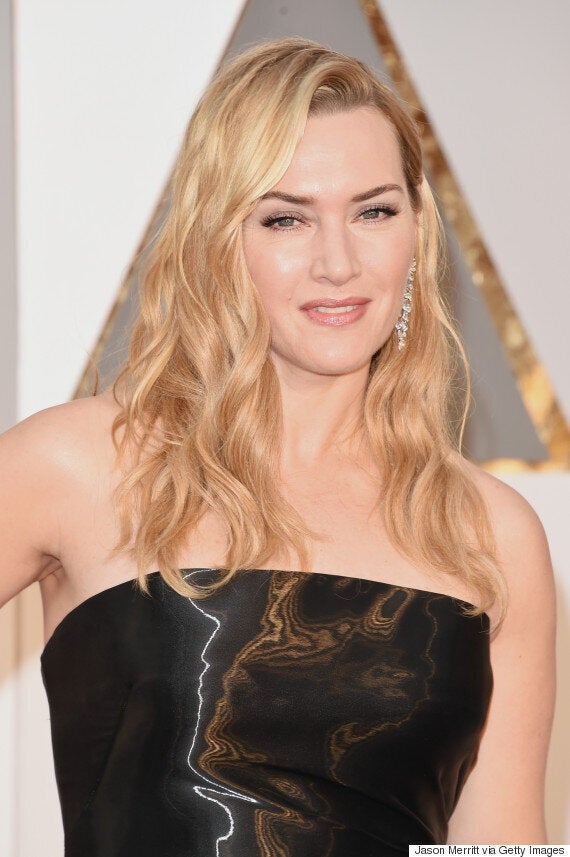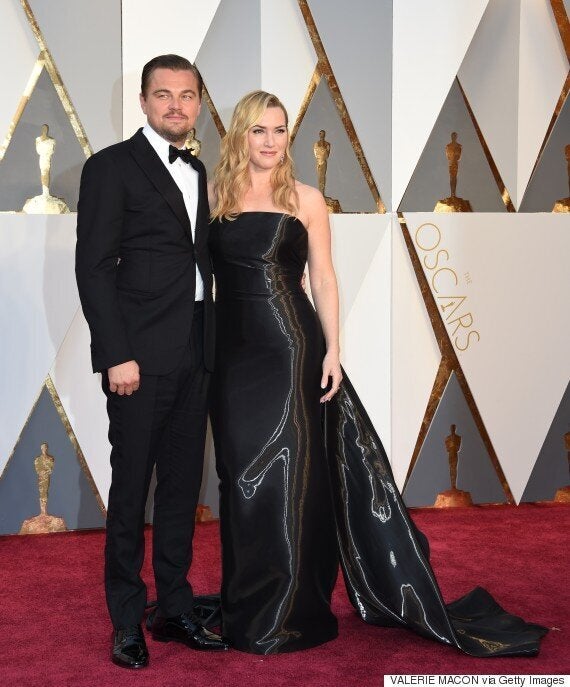 Seeing Winslet and DiCaprio on the red carpet, we couldn't resist a little look back at the dress she wore for the 1998 Academy Awards, when she was nominated for a Best Actress Oscar for her performance as door-hogging Rose in 'Titanic'.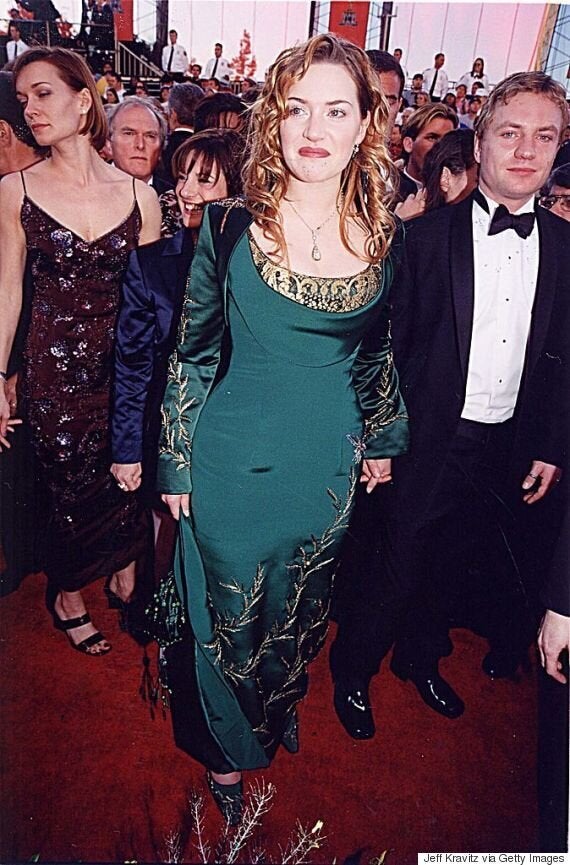 In 1998 Kate wore an ornately embroidered green gown created by Alexander McQueen for Givenchy.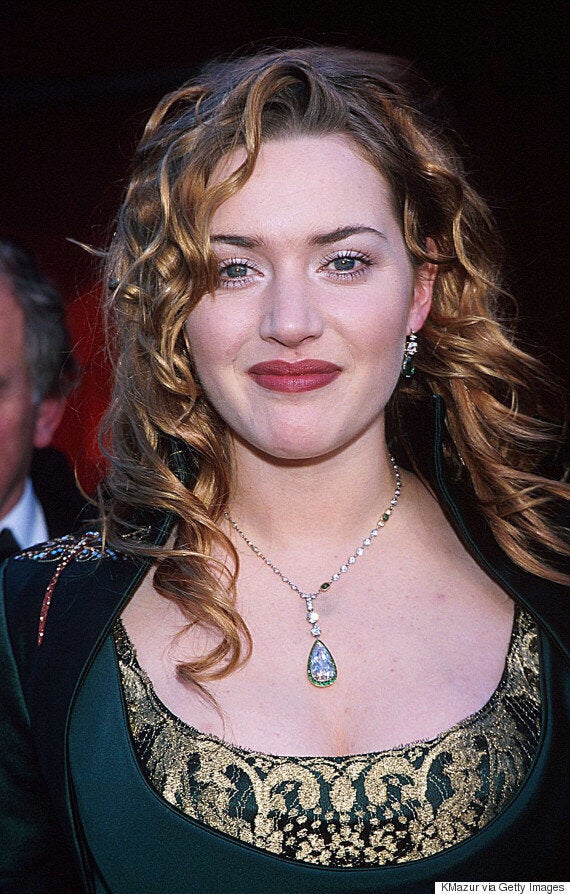 See all of the red carpet looks at the 2016 Oscars in the gallery below: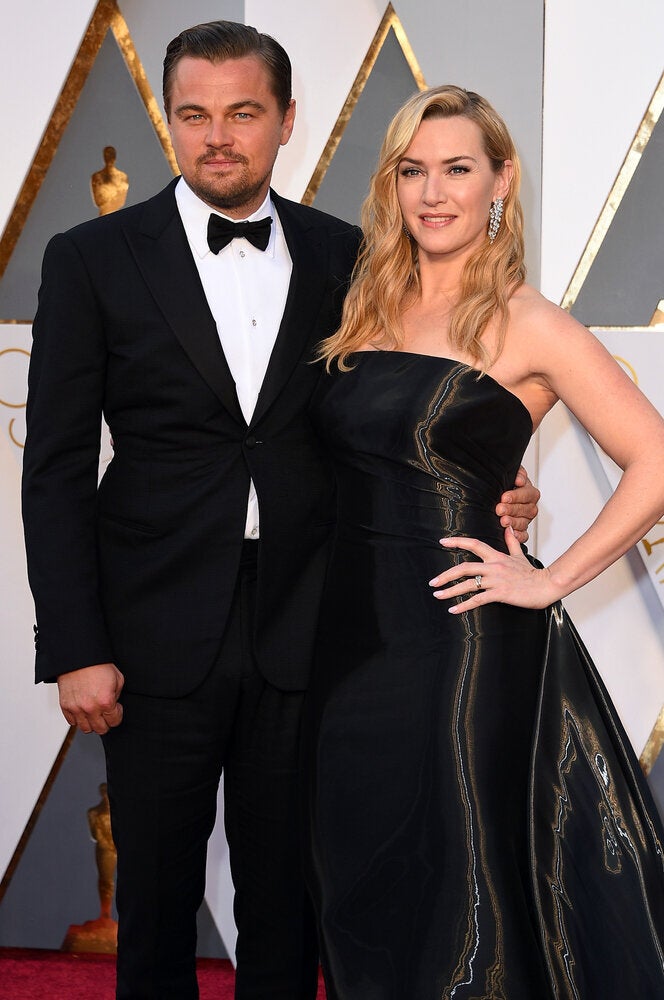 Oscars 2016 Red Carpet