Kate Winslet couldn't hide her pride as her friend and former co-star Leonardo DiCaprio picked up his Oscar on Sunday (28 February) night.
The star couldn't possibly have looked more proud as he made his acceptance speech for the Best Actor gong, for his role in 'The Revenant'.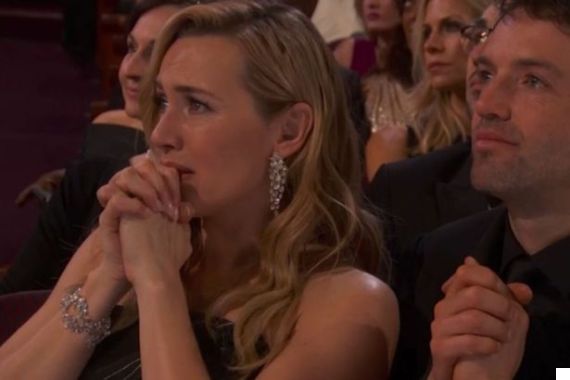 Kate Winslet beamed with pride as Leonardo DiCaprio won his Oscar
Completely transfixed on Leo, his former 'Titanic' co-star welled up with tears.
Her reaction was shared all over the internet, with fans going wild for their adorable friendship.
The pair had earlier arrived on the red carpet together, 18 years on from when they played lovers Rose and Jack in 'Titanic'.
This brought tears to my eyes. Leonardo Di Caprio and Kate Winslet are precious. #Oscars

pic.twitter.com/UHSg7KFIW6

— ㅤㅤBerry (@berry_sck) February 29, 2016
OK BUT I WAS HOPING WE WILL GET KATE WINSLET BEING ALL EMOTIONAL AND STUFF DURING LEO'S SPEECH AND WE GOT IT pic.twitter.com/tDQbHdnl8n

— laura (@daisyrdley) February 29, 2016
Leo and Kate are actual life goals, can they get married please 😍👌 #LeonardoDiCaprio #kateandleo #Oscars2016 pic.twitter.com/FSOfBTRLgs

— Courtney x (@Courts710) February 29, 2016
OMMMMMMGGGG MY KATE-LEO HEAART https://t.co/lvAnkNdZ5l

— hana (@jaeeabd) February 29, 2016
During his acceptance speech, Leonardo called on the world to do more about climate change.
"Making 'The Revenant' was about man's connection to the natural world," he said.
"We felt in 2015 it was the hottest year on the planet. Climate change is real, it's happening right now, it's the most urgent threat affecting our entire species, we need to work right now and stop procrastinating."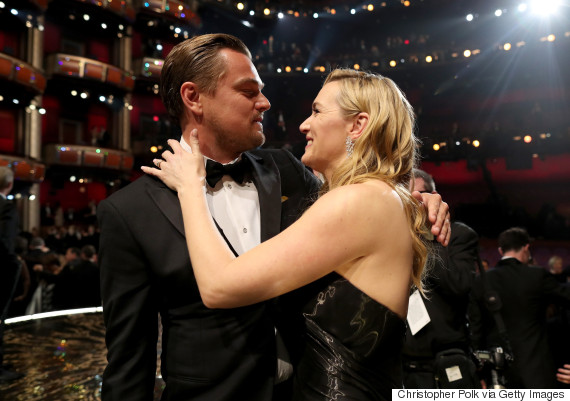 The pair have been friends for 18 years
See all the red carpet pics from the Oscars in the gallery below...
MORE OSCARS:
LIKE US ON FACEBOOK | FOLLOW US ON TWITTER