Princess Charlotte may be a "very easy" and "sweet" baby at the moment, but the Duke of Cambridge is bracing himself for parenting challenges as she gets older.
Prince William spoke about his nine-month-old daughter and two-year-old son, Prince George, at the Principality Stadium in Cardiff ahead of the RBS 6 Nations Wales v France game.
When asked how the little ones are getting on, he reportedly said: "Very well. No broken bones so far but they are trying - running around and pushing things and jumping."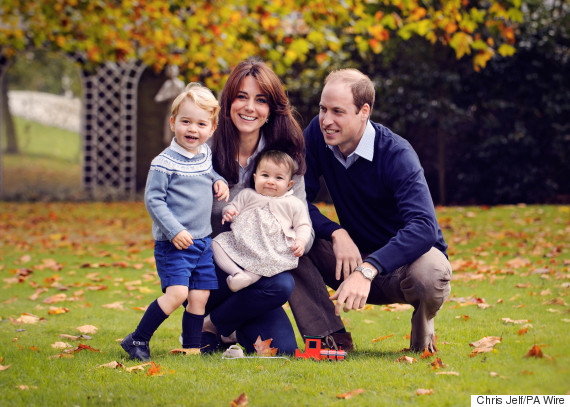 The Duke and Duchess of Cambridge with Prince George and Princess Charlotte
He added: "Please tell me it gets easier. Charlotte is very easy, she is sweet.
"But all the fathers say to me 'just you wait, when they get to nine or 11 they get crazy'. I'm looking forward to it. There will be some drama."
This isn't the first time Prince William has suggested his children are an energetic pair.
In December he said: "We'll go to church as a family on Christmas Day as we always do. George will be bouncing around like a rabbit.
"[We'll have] two children, one who suddenly appreciates Christmas, which could be quite challenging. But I'm looking forward to it."