BlackBerry mobile users brace yourselves and start saying your goodbyes to WhatsApp.
The messaging platform is to end its support for mobile devices by the end of this year.
WhatsApp made the announcement in a blog post, stating: "As we look ahead to our next seven years, we want to focus our efforts on the mobile platforms the vast majority of people use.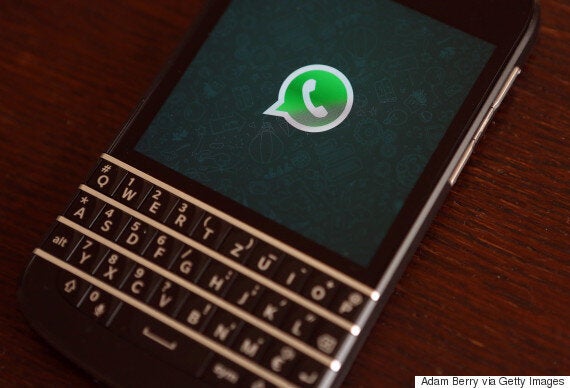 WhatsApp as seen on a Blackberry
"So, by the end of 2016, we will be ending support for WhatsApp Messenger on the following mobile platforms:
BlackBerry, including BlackBerry 10
Nokia S40
Nokia Symbian S60
Android 2.1 and Android 2.2
Windows Phone 7.1"
While the post did not include a specific date, the reason behind the decision was clear: WhatsApp is simply following market trends.
"When we started WhatsApp in 2009, people's use of mobile devices looked very different from today," it stated.
"The Apple App Store was only a few months old. About 70 percent of smartphones sold at the time had operating systems offered by BlackBerry and Nokia."
Today, the mobile landscape looks a little different as BlackBerry occupies less than one percent of market share according to a report from Gartner, a company that focuses on tech research.
In 2015, Samsung had the number one spot for number of phones sold. Apple came in second as it sold 225.9 million iPhones.
Popular in the Community