Andy Murray has loved his first three weeks of being a dad, but there is one thing he's finding to be a challenge.
The 28-year-old, whose wife Kim Sears gave birth to their baby daughter Sophia on 7 February 2016, said he had no problem holding his daughter for the first time.
"The only thing I found difficult was changing her because you see a small person and you think they're so fragile," the Tennis star told The Guardian.
"Their hands are so small that when you're putting their fingers through their top you think they could maybe break.
"But when you see all the midwives they're a lot rougher and they do things much more quickly. Lots of people have told me babies are a lot more resilient than you think."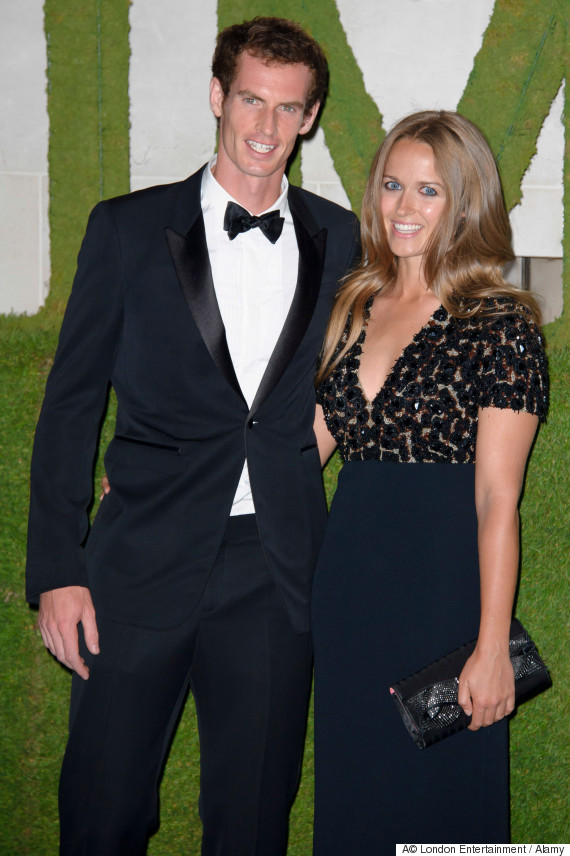 Andy Murray's wife Kim Sears gave birth to the couple's first child on 7 February 2016
The new dad, who will be heading back to work for the Davis Cup, said he can't believe how much his daughter has changed in just three weeks.
"You don't notice it when you're there every day but you look back at a photo on the day she was born to one taken five days later to now, a few weeks on, and you see how much things change on a daily basis," he said.
In his first interview since becoming a dad, Murray also said he doesn't want to miss out on any of the changes his daughter goes through while he's away working and he want to be there as much as he can, and wants his daughter to grow up being "proud" of her dad.
Murray has previously been quizzed about how becoming a father would impact his career, but quickly made it clear his daughter would be his priority.
"I'm not thinking what the impact it will have on my career," he said during the Rogers Cup.
"I'm more concerned about the baby being healthy. We're both extremely happy and feel very lucky."
SEE ALSO:

Andy Murray's Wife Kim Sears Gives Birth To A Baby Girl

Andy Murray More Concerned About Baby's Health Than Tennis Career

Andy Murray And Kim Sears Pregnancy: Couple Expecting Baby In February