James Norton may have his own army of followers, following his romantic role in 'War and Peace' and scene-stealing psychopath in 'Happy Valley', but even he admits he was a little apprehensive about stripping off for the return of 'Grantchester'.
Viewers will see his jazz-loving vicar Sidney Chambers go for a dip in the lake alongside co-star Robson Green in the first episode of the new series, and James tells HuffPostUK he was more than aware of the precedent for shirt-dropping set by Aidan Turner's 'Poldark' last year.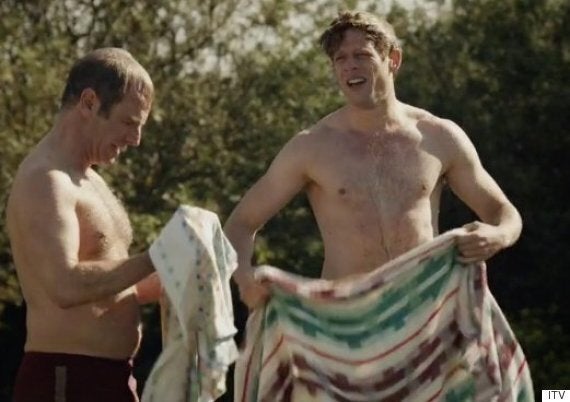 James Norton admits he was a little apprehensive of his own variation on THAT Poldark scene
"We did discuss it a lot beforehand," he tells us. "That scene has come to dominate all these conversations and will continue to do so. But it wasn't gratuitous for us.
"The story was about a picnic, and having fun in the summer, and having a dip was exactly the kind of thing our characters would do.
"But Robson's spent a lot of time in the gym. I have to try to keep up with him."
Following the huge success of the first series of 'Grantchester', based on James Runcie's novels about crimes solved by a jazz-loving, sentimental vicar and his more worldly policeman pal Jordie, the pair are back for more, but viewers will soon be alerted to cracks in their friendship.
"We set up these relationships in the first series, and there's great affection for both characters, so now we're starting to thwart those ties," says James.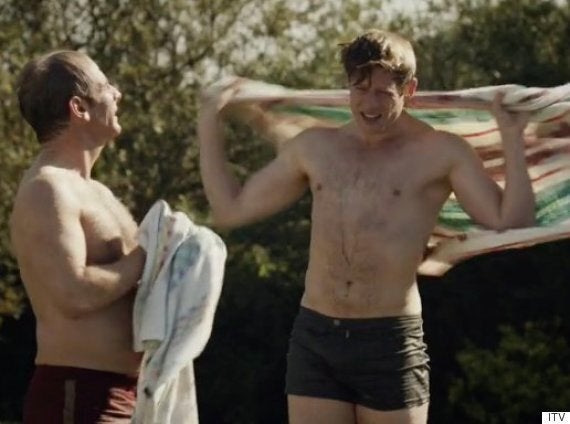 James Norton says this series will reveal cracks in the warm relationship between Sidney and Jordie
"The first story follows a discussion about capital punishment, which was still a prospect in that time, and Jordie and Sidney find themselves at different ends of the debate. They're both principled men, but their views and opinions on how justice should be served transcends their friendship.
One of the most striking parts of each episode of 'Grantchester' is Sidney's always compassionate sermon at the end. James studied theology himself at university, and he admits its his favourite part of the role, although he's not always allowed to do it.
"They like screwing with the form sometimes, but I love doing it," he tells us. "He's a sympathetic young man, and it's great he gets to speak from the heart.
"I'm not sure he necessarily enjoys them that much because it costs him, he opens his heart, his own experience to inform them, it's a pretty emotional and gruelling thing."
Which could equally be a reasonable description of Sidney's rollercoaster romantic life so far. Will the virile vicar find proper love in Series 2?
"The thing about Sidney is everyone else knows who he loves and should be with, but they're a properly star-crossed pair," says James. "It would cost him his faith to be with that lady, and that's the biggest price Sidney could possibly pay."
'Grantchester' Series 2 will begin on Wednesday evening at 8pm on ITV.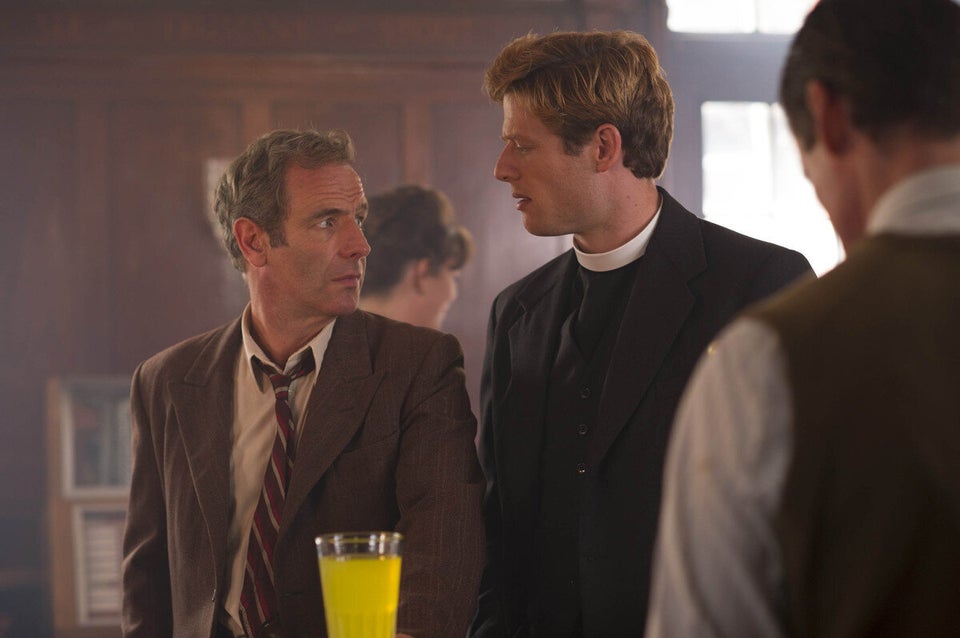 Grantchester
Popular in the Community