A shocking video shows Brits struggling to name three famous women from the past, as research shows 40% of people think women have had less impact on history than men.
When the members of the public are asked to name three men from history, they quickly pick figures like Winston Churchill, Charles Darwin and Henry the Eighth, but when asked to name three historical women, they descend into saying "err" and "umm".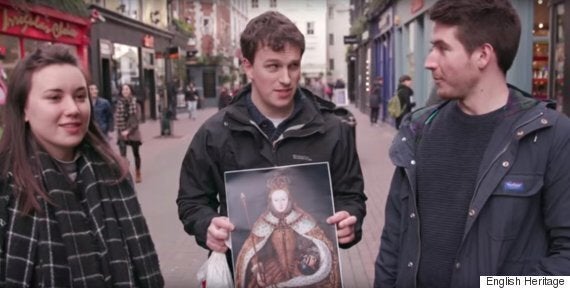 When asked in the video (above) to identify a picture of England's 'virgin queen' Elizabeth I, some have no idea who she is, and others mistake her for Queen Victoria.
Another asks if a picture of nineteenth century computer pioneer Ada Lovelace is Kim Kardashian.
Nearly half of Brits think that women have had less impact on history as men, according to an English Heritage survey underlining how female figures have been "wiped out of history".
Something has "gone wrong" with Britain's reading of history, says the charity, which asked over 2,000 people and found that just 5% said they considered women to have had more impact on history than men.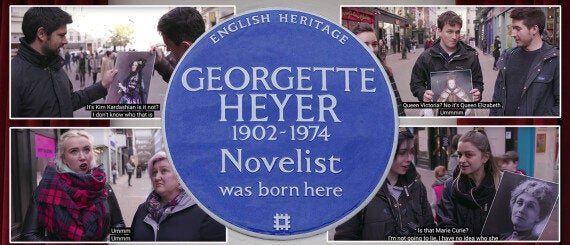 Blue plaques mark respected historical figures who lived in London
The round plaques celebrate notable people who lived or worked in London, but just 13% of the 902 across the capital are dedicated to a female figure from history, English Heritage has revealed.
The charity says it is incorrect to think that women have been less influential than men, and is calling for the public to nominate women they feel should have a plaque. It promises to "carefully consider" all suggestions.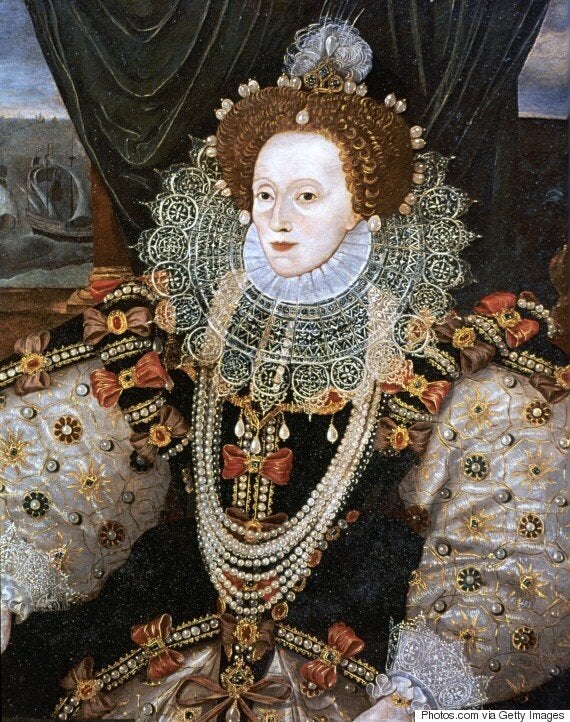 Many people couldn't recognise Elizabeth I
She added that a lot of well-known historical women such as Cleopatra and Helen of Troy are known because they are "highly sexualised."
"Often women aren't allowed to be characters in history, they have to be stereotypes," she explained. "Cleopatra was a poet and a philosopher, she was incredibly good at maths; she wasn't that much of a looker. But when we think of her, we think: big breasted seductress bathing in milk. Often, even when women have made their mark and they are remembered by history, we get a fairy-tale version of them."
Hughes added that women used to dominate society in pre-historical times, as "high priestesses" who owned property and land, but as civilizations expanded through building, "muscle power" became more valued and "society becomes more militarised," meaning that men are incorrectly seen to dominate history.
English Heritage wants the public to submit ideas for women who could join computing pioneer Ada Lovelace and suffragette leader Emmeline Pankhurst in having their own blue plaque.
In order to be nominated, women must meet the following criteria:
In order to receive a plaque, figures must be judged to have met the following set of criteria:
They should be regarded as eminent within their own profession or calling
Their achievements should have made an exceptional impact in terms of public recognition or their achievements deserve national recognition
They should have been dead for twenty years
They should have lived in London for a significant period, in time or importance, within their life and work
The London building in which they lived or worked should still survive and must not have a significantly altered exterior
The London blue plaques scheme was established 150 years ago in 1866. A plaque was given to the first woman - actress Sarah Siddons - a decade later.
"It's an issue that has very deep roots, and we can see how and why that plays out, and what we can do to start to change it," said Hughes. "What we need to do is make sure that we are known as the generation that opened these stories up, and put them back into history.