Holly Willoughby was left very red-faced after she suffered the mother of all wardrobe malfunctions during a trip to Downing Street.
The 'This Morning' presenter has spoken about the embarrassing moment when the zip of her dress completely burst open, while inside Number 10 for a charity event.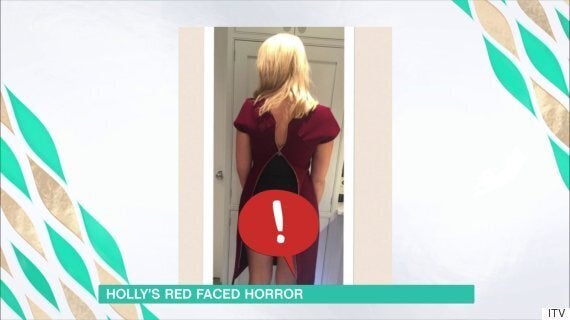 Holly's dress burst open during a trip to Downing Street
Holly shared a picture of her split dress with viewers on Wednesday's edition of the ITV daytime show, revealing further details to her giggling co-host Phillip Schofield.
She said: "As soon as we walked through that lovely famous black door, I gave my coat and you have to give your phone in - because you're not allowed to have your phone - and we went up the grand staircase with all the Prime Minister's pictures and Dan [her husband] needed the loo, so I said, 'OK, I'll go to the loo too.'
"I went to the loo, stood up, and then I heard this noise - my zip on the back of my dress went completely!"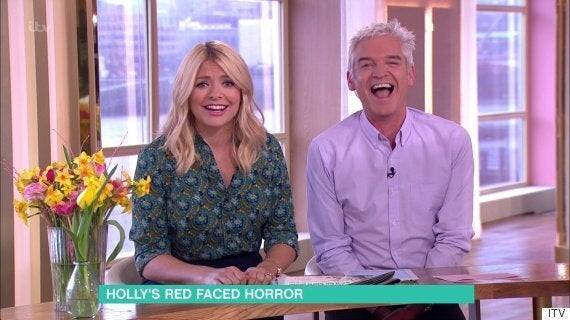 Holly Willoughby told 'This Morning' viewers of her embarrassment
She continued: "Now, this isn't just a little zip, this zip goes from top to bottom! So I am now stood there with no coat, no phone, in the toilet in Downing Street, on my own thinking, 'What do I do?... I can't walk out - my bum is out!'"
Revealing how a lady came to her rescue, Holly said: "I had to wait for somebody to come in to say please can you go and find my husband, and this lovely lady came in, and I went 'please can you find my husband, I think he's outside the men's loos' waiting for me'.
"Dan went downstairs and thought this was hilarious and told the majority of people he met along the way, including all the staff who recommended I use gaffer tape to strap my dress up! And I had to walk around in my coat all night."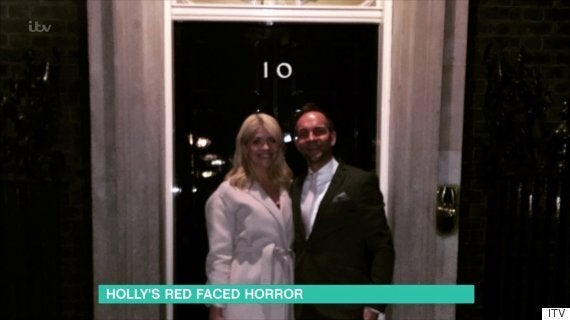 Holly was at No. 10 with husband Dan Baldwin
Asked what Samantha Cameron, who was hosting the event in aid of children's charity Together For Short Lives, Holly added: "I did tell her because we had a photo together and I said 'I'm really sorry I'm wearing my coat' - everybody was wearing normal clothes and I'm wearing a great big winter coat - and I was like 'I'm so sorry but the zip on my dress has gone' and she just went 'Oh gosh!'"
She added that luckily Prime Minister David Cameron was not present to witness the mishap.
Holly later shared the photo of her dress on Instagram, writing: "Oops...Why does this always happen to me and at No 10 too! #zipfail#mostembarressingmoment."
'This Morning' airs weekdays at 10.30am on ITV.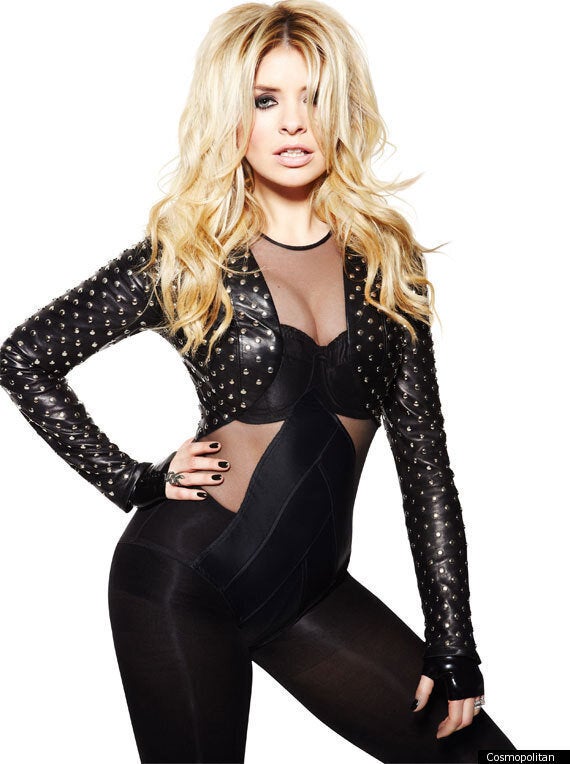 Holly Willoughby: Her 100 Sexiest Pics