Model-turned-actor Jaime King has opened up about her own childhood sexual abuse, after being inspired by Lady Gaga's powerful performance of 'Til It Happens To You' at the Oscars on Sunday.
Gaga performed the oscar-nominated track, which is taken from the documentary 'The Hunting Ground' and highlights the taboo and stigma of sexual assault on campus, alongside a brave army of survivors.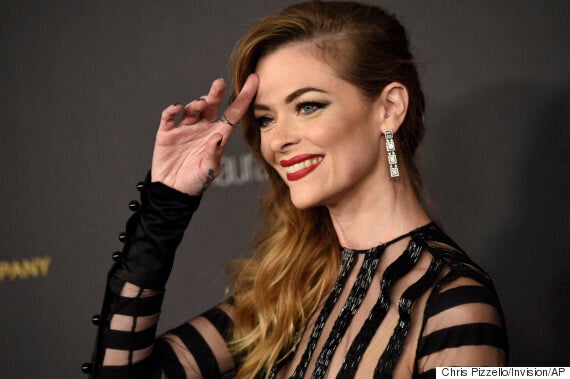 King, 36, says that the emotionally-charged performance inspired her to speak out out about her own experiences. She says she was abused as young as 12.
"Thank you Lady Gaga," she wrote on Twitter. "I finally felt a true healing from years of abuse as a minor in the industry. Time to be brave."
King posted a photo of herself as a teen on Instagram, thanking everyone who had helped her deal with the abuse over the years, including her husband, Lena Dunham and countless organisations.
"Now I am free, somewhat," she concluded. "Thank you for the switch that went off inside finally when I realized my silence said I cannot help nor change and that is not who I am. I love you all very much for creating a safe space. The time is now."
Gaga took to Twitter shortly after King revealed her troubled childhood to praise the actor for her bravery.
"You are so brave to come forward, a warrior leading the way," wrote the singer. "I don't feel alone anymore watching this happen is unreal."
Gaga wasn't the only one to praise King, many offered support on her Instagram post.
"Thx for your bravery and for promoting the power, respect and love women deserve. Thx for inspiring me to wake up every morning and be the best version (of a woman) I can be... I'm am sending so much love your side and am proud to be one of your fans. Thank you [sic]," wrote one.
Another posted: "It was a moment in time. You have shown no matter what happens to you, it doesn't define you. You are such a brave and strong women, hold your head high and feel all the positive energy coming back to you that you have given out to all us women out in the universe, Stay strong gorgeous girl."
Watch Gaga's full Oscars performance here: