Giovanna Fletcher has hit back at strangers who pointed out her "bump" by posting a selfie online.
"A few days ago I had a near stranger point at my stomach, laugh and say 'Oh look, mummy's still got her tummy,'" she wrote.
"This was 11 days after giving birth. I was so shocked I laughed."
The photo shows a black and white snap of Fletcher's face, with the reflection of her "bump" in the mirror behind her.
Fletcher, who is also mum to two-year-old Buzz with Tom Fletcher, continued: "The words have stuck with me. Obviously. It wasn't left there either as there was another comment about my face 'slimming down'.
"More than anything, I was baffled over the stranger's need to share her thoughts.
"Yes, I still have a bump. But that bump kept my little baby boy safe for a whole nine months.
"That bump has filled my world with even more love and light than I knew possible. That bump is a miracle worker.
"My bump will slowly go over time, but I'll never stop being thankful to it and my body for everything it's given me. #spreadlove."
Fletcher's photo had nearly 50,000 likes in just six hours of posting.
Many mums have congratulated her for standing up for herself and her body.
"You are an absolute inspiration, Giovanna Fletcher," wrote one person. "Don't let a strangers rude comments affect you or your confidence - you are beautiful."
Another commented: "Glad the ignorance of one person has had no effect other than affirming your self belief and love.
"As a fellow mum of two I salute you for sharing this experience and showing other new mums that this is normal postpartum."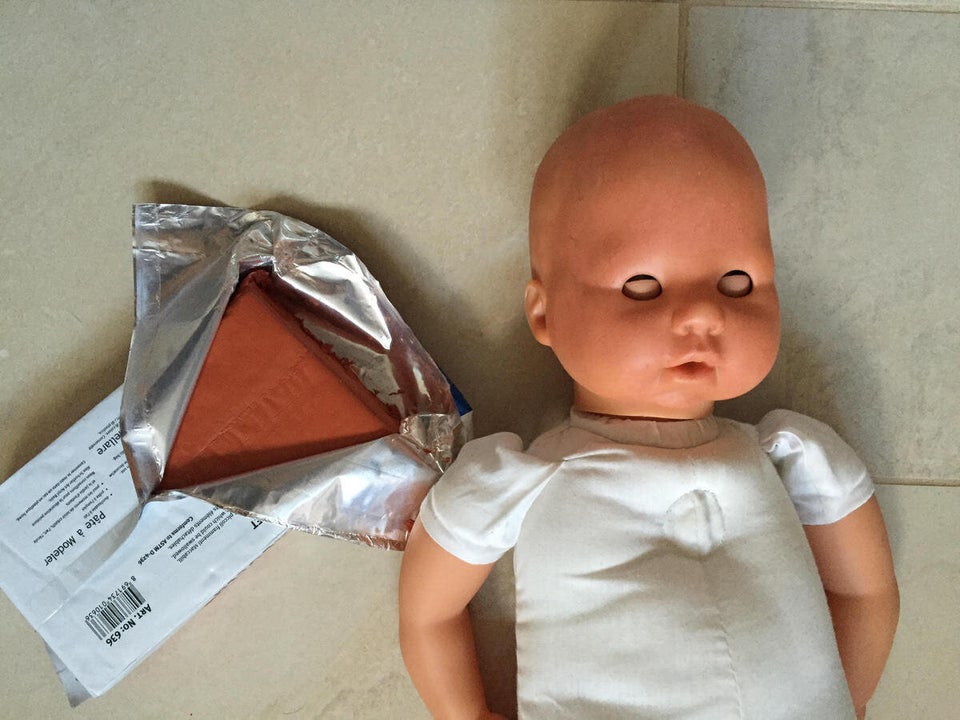 Special Effects Artist Baby Bump