Former England footballer Jermaine Jenas called for the top earners to pay 50% tax to help fund schools and hospitals during an appearance on BBC's Question Time.
The retired footballer, who played 21 times for England, backed Labour's plan to increase the top level of tax from 45% to 50%.
Tory Chancellor George Osborne cut the levy from 50% in 2012, and on Tuesday claimed an additional £8billion had been raised from additional-rate taxpayers as a result.
Labour's Shadow Chancellor John McDonnell disputed the figure, and told Question Time chairman David Dimbleby his party would re-introduce the higher rate.
Jenas, 33, backed McDonnell's policy, and said: "Our teachers, our schools, our NHS are bursting at the seams. We need to raise money for those sectors to support them. If that means that the rate of tax has to be pushed up to 50p, then it does. Simple as that."
Announcing the £8billion figure on Tuesday, Osborne said: "This completely defies the predictions and shows that what we have are lower, competitive taxes that are paid by all."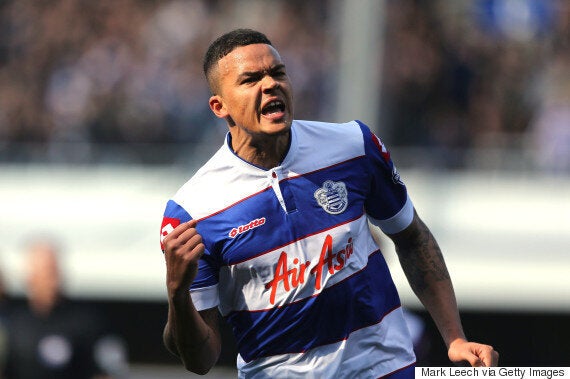 Jermaine Jenas in action for Queens Park Rangers in 2014
This evening, McDonnell poured scorn on the claim, and told the Question Time audience in Liverpool: "Within hours of George Osborne making that claim it was refuted by the Institute for Fiscal Studies and many others because what happened was we saw a huge exercise in tax planning so people delayed payments and bonuses etc until that tax regime was reduced.
"So instead of paying it in the year when it was 50p they then delayed that and there was an artificial low one year and an artificial high the next year."
Jenas is the third footballer to appear on Question Time, after Clarke Carlisle and Joey Barton.