Charlie Brooker has complained about rules that prevent him from taking the piss out of politicians for things they say in the House of Commons.
Under current broadcast rules, no extracts from parliamentary proceedings may be used in comedy shows or other light entertainment such as political satire - such as Brooker's BBC Screenwipe programme.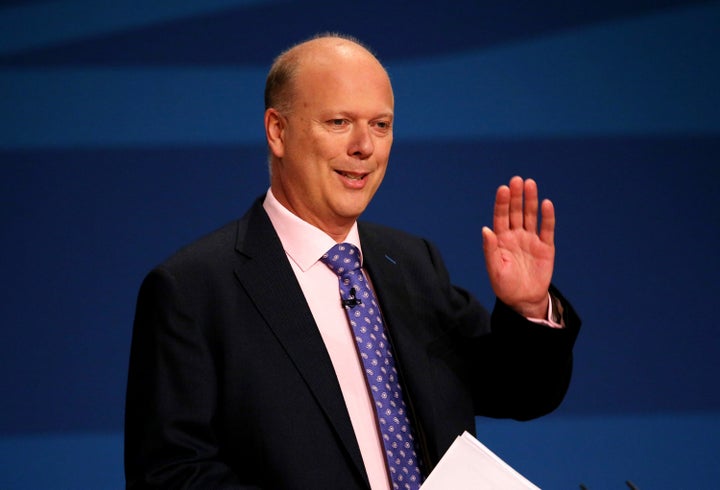 Chris Grayling is sensitive to satire
Speaking in the Commons today, Brooker's MP, Labour's Rupa Huq challenged the government to hold a debate on lifting the restrictions, given they were "dreamt up some 27-years ago".
Brooker is married to TV presenter Konnie Huq, Rupa's sister. The MP added: "My constituent Charlie Brooker has raised with me that he is unable to use it [Commons TV footage] in his programme".
But Chris Grayling, the Conservative leader of the Commons, was having none of it. "I think its very important the coverage of this House is used in an appropriate way," he told Huq. "I am not in favour of it being made available for satire programmes."
The cabinet minister does not want comedians making fun of MPs while they go about their serious business.
David Cameron and Jeremy Corbyn recently exchanged jibes about their mothers. Yesterday George Osborne used the Despatch Box to compare Labour's economic advisers to Micky Mouse. Last year, John McDonnell used Chairman Mao's Little Red Book as pro while making fun of the chancellor.
In 2011, an episode of The Daily Show featured a clip of a rowdy exchange in parliament. Presenter John Stewart declared: "England Is Awesome!"
Pointing out that The Daily Show is broadcasted and not censored in countries such as Somalia, Syria and Yemen, he noted, Stewart noted: "The House of Commons is the most basic expression of British democracy. Is that too fragile to withstand a gentle parody? A good natured kick to the clotted creams?"
Popular in the Community