One mum proved that the cost of keeping your child entertained can be next to nothing with her dream-worthy DIY project.
Rodessa Villanueva-Reyes, from the Philippines, posted before and after pictures of a play haven she made out of cardboard boxes for her one-year-old daughter.
"The inspiration behind it was just really how I want to make my daughter happy," she told The Huffington Post UK.
"She loves playing in the kitchen. Rather a than buying commercial play kitchen, I preferred to make my own and customise it for my dear Audrey."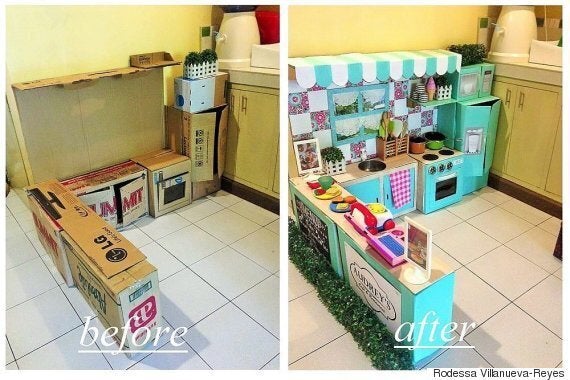 Villanueva-Reyes decided to use old cardboard boxes she had collected to create the kitchen/shop, which has a worktop, hob, till area and cupboard.
The mother and her husband, cut the boxes to form the shape of the kitchen and then used permanent marker to draw where they were going to cut the doors and cupboards.
They used vinyl stickers to cover the cardboard and then began personalising the kitchen to appeal to their one-year-old.
This included creating their daughter her very own 'Audrey's Café And Restaurant' logo.
View the slideshow below to see the play kitchen in the making.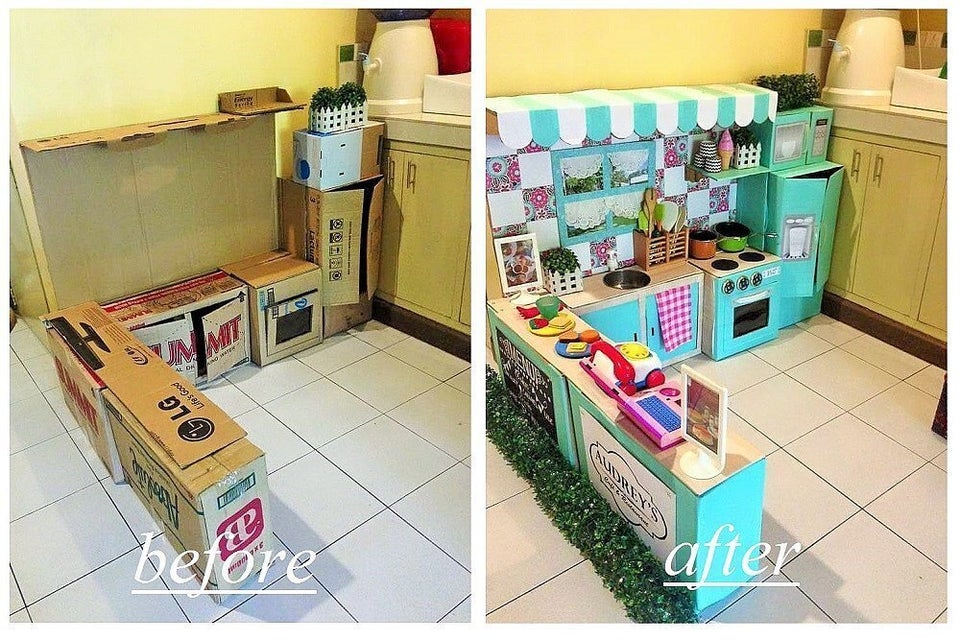 Mum Creates Cardboard Play Kitchen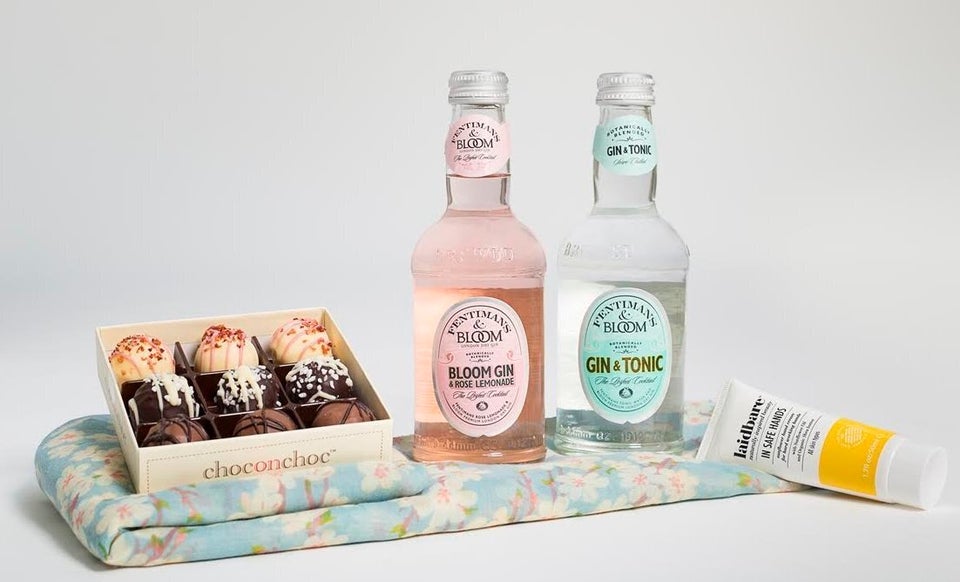 Gifts For New Mums
Related