We spend an awful lot of time and energy making our homes look as attractive as we can, but there's one group of people for whom we'd like our property to look as unattractive as possible: burglars.
The good news is that you don't need to undo all your good work, and try to make your home look as though it could never contain anything of value, because these ten clever steps should make prospective burglars think twice.
1. Keep accessible doors and windows closed when you're out of the room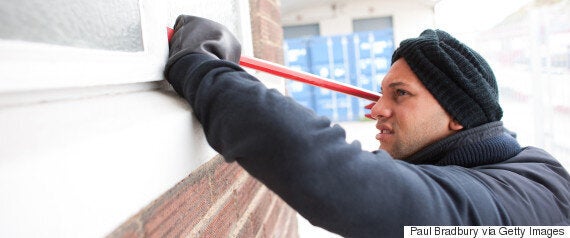 This is less of a problem in the depths of winter, but in the summer, instead of throwing windows open all around the house, be selective. It's fine to open inaccessible windows in the house when you're in - but those on the ground floor should either be fitted with security devices or should be left closed whenever you are out of the room.
2. Fit timers to your lights
When you're away, you should set a few lights to come on when it gets dark, and go off at bedtime. However, it pays to be clever about timers. There's nothing more obvious than lights on in every room of the property in the middle of the night.
Don't post on social media that you're away from home or on holiday, and don't post any photos until you're home - no matter how tempting it is to brag. You'll be surprised how easy it is for friends of friends to see your message and decide to target your home.
4. Make it hard to approach secretly
If you fit a motion-activated light, and consider a shingle drive, you will make it much harder for a burglar to approach undetected at night. If you combine this with a sparse garden - with a few prickly bushes - you'll give them nowhere to hide.
5. Keep valuables out of sight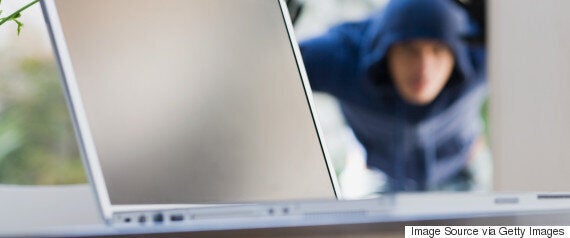 If a burglar does come close enough to peer in through the windows or your door, arrange the furniture and your gadgets so that they won't be able to see anything of any value. For very small and very valuable items, consider a safe, because these are particularly valuable to burglars who don't want to be laden down when they're making their escape. It will also make it easier to insure these valuable items.
6. Consider your letterbox and cat flap
Either get a mailbox for your property, or ensure that your keys are never placed within reaching distance of the letterbox or the cat flap. Bear in mind that thieves have been known to use fishing rods through letterboxes to grab keys at the other end of the hall.
Burglars will check your house for a box, and on seeing they will be infinitely less likely to target your property. It's worth investing in a good alarm, and if you're away from the property regularly, consider one that links to the police.
Of course, if you have an alarm, you need to make sure you use it. Whenever you are out you can activate it fully, and when you're in bed you can activate any zones you're not sleeping in.
8. Join Neighbourhood Watch
Having your neighbours keep an eye on your house - and you keeping an eye on theirs - is one of the most effective deterrents. If a burglar sees Neighbourhood Watch signs in the road, they know they have dozens of potential witnesses.
9. Think about getting a dog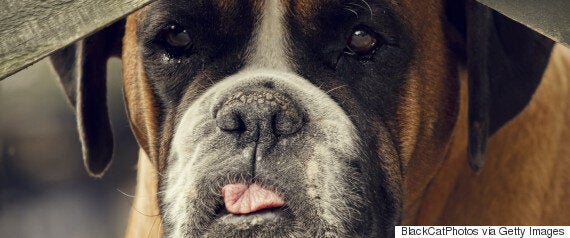 This is a major lifestyle choice, but dogs are exceptionally off-putting for burglars, both in the day and in the night. When you're choosing a dog to protect your home, don't think you need something large and menacing - a small dog is just as off-putting.
This is the simplest and most effective advice. Make sure all doors and windows are secured with suitable locks and bolts. A large percentage of all burglaries are committed by people who simply walk into an unlocked home, so the most important step is to stop them doing just this.
These steps will help keep the burglars out, but if the worst came to the worst, you wouldn't be left to pick up the pieces on your own. This is why it's so important to make sure that you take out an effective insurance policy.
Choosing an insurance provider
When you're shopping around for insurance, a good price is a great place to start. However, you should also think about whether you are going with a trusted brand that has a decent track record. One place to look is online ratings. Legal & General has a Reevoo rating of 8.6/10*, which is a good indication of what their customers think of them.
It's also worth choosing a brand that will assign a claims manager to help deal with any claims – no matter how bizarre. That way, regardless of the best efforts of any cows, badgers, babies or guests, you know that you will get back on your feet again as quickly as possible.
For Home Insurance that gives you peace of mind, look to Legal & General for award winning cover**
* 8.6 rating received from 1081 reviews correct as of 5th April 2016. Reviews received from Legal & General's Essential and Extra Home Insurance products.
** Voted Best Online Home Insurance provider by Your Money readers in 2015