Nina Simone's estate have hit out at Zoe Saldana, the star of a new biopic about the late singer's life.
The trailer for the movie, titled 'Nina', was released earlier this week, and it has not been met with a positive response from those running the late singer's official Twitter account.
After actress Zoe tweeted a Nina Simone quote, the estate replied bluntly:
.@zoesaldana Cool story but please take Nina's name out your mouth. For the rest of your life.

— Nina Simone (@NinaSimoneMusic) March 3, 2016
A second tweet from them read:
Hopefully people begin to understand this is painful. Gut-wrenching, heartbreaking, nauseating, soul-crushing. It shall pass, but for now...

— Nina Simone (@NinaSimoneMusic) March 3, 2016
It is unclear who runs the Twitter account, and Time reports that Nina's family previously hired family friend Aaron Overfield to run the official Twitter and Facebook accounts, as well as a website.
Nina's daughter Lisa Simone Kelly tells the publication that she was not aware of the tweets being sent, stating: "It's unfortunate that Zoe Saldana is being attacked so viciously when she is someone who is part of a larger picture.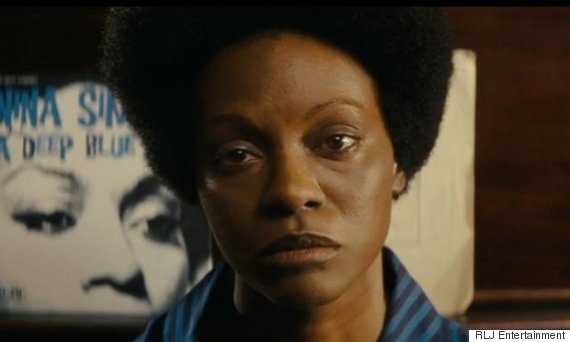 Zoe has noticeably darker skin than normal and an afro wig in the trailer
"It's clear she brought her best to this project, but unfortunately she's being attacked when she's not responsible for any of the writing or the lies."
Nina's family have previously attacked the film, claiming the storyline is not an accurate representation of the much-loved jazz singer.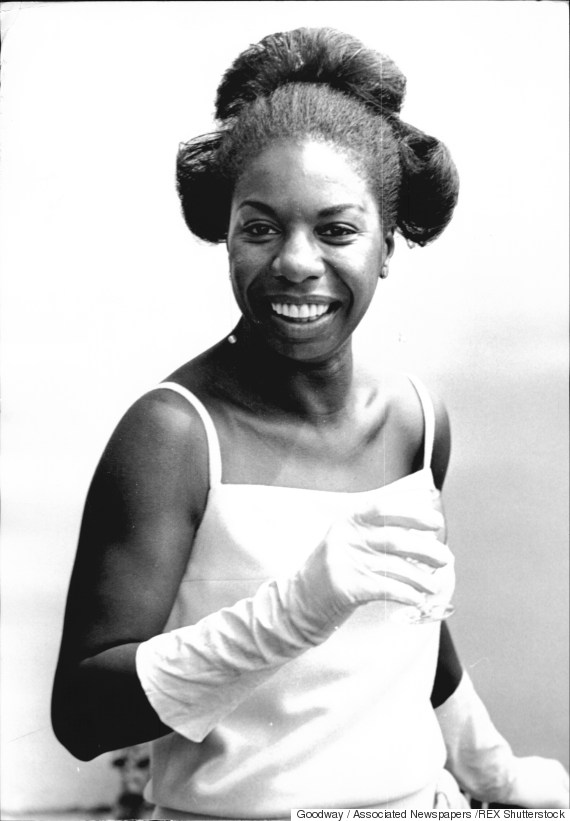 Nina in 1965
The film's creators have also come under fire for hiring Zoe, who is of mixed Puerto Rican and Dominican descent, over a black actress.
In 2012, Lisa addressed the issue in a Facebook post, writing: "I love Zoe Saldana, we all love Zoe...
"From 'Avatar' to 'Colombiana', I've seen those movies a few times. But not every project is for everybody. And I know what my mother would think. I just don't get it…"
Watch the 'Nina' trailer below…
Tap the image below to launch the slideshow...