A poster advertising the 'Clean for the Queen' campaign has made an unfortunate spelling mistake and offended Hispanics the world over in the process.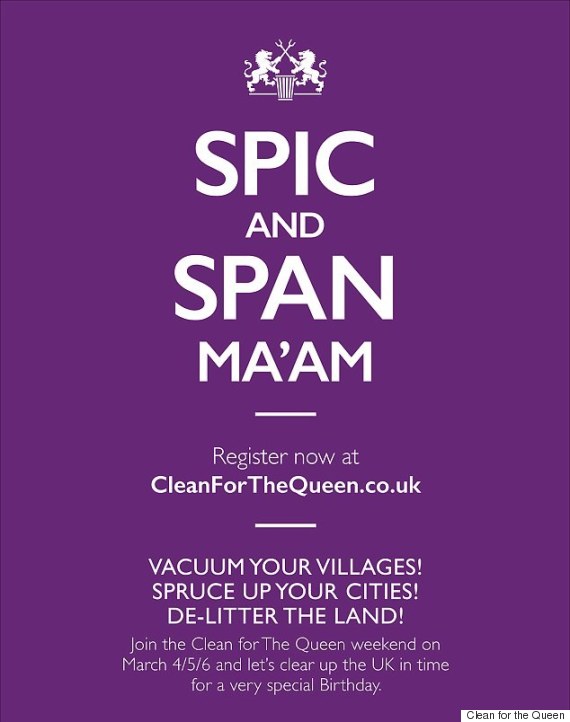 A missing "k" has turned the poster from a call for cleanliness into a nonsensical racial slur.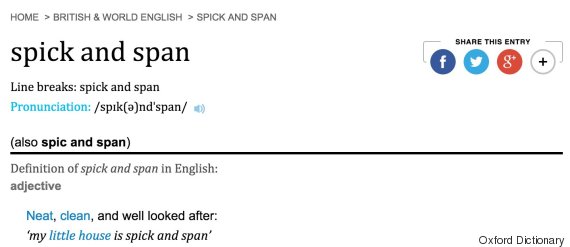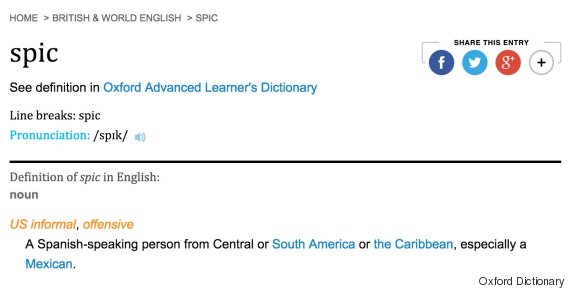 Fortunately those involved used the correct spelling.
Westcliff Arcade #Ramsgate is 'spick and span ma'am' #CleanForTheQueen Great day, well organised by Ramsgate Society pic.twitter.com/yKqusiqQHY

— Craig Mackinlay (@cmackinlay) March 5, 2016
Eric and Sue tidying our pavements for our village #CleanForTheQueen. All looking spick and span now pic.twitter.com/lyfGG4yC7k

— karen gimson (@kgimson) March 5, 2016
Spick and span in Priddy ma'am. #CleanForTheQueen pic.twitter.com/wyyP7t13au

— James Heappey MP (@JSHeappey) March 5, 2016
Despite being backed by a number of politicians including Boris Johnson and Michael Gove, so far it has failed to gain much traction on social media beyond being ridiculed.
Getting ready to do my bit for #CleanForTheQueen pic.twitter.com/KVlg2GC2Xn

— Doctor Maybe (@acsdawson) February 29, 2016
#cleanforthequeen #cleanitupyourselfmaam better still pay people to do it! You can afford pic.twitter.com/gGdRM47CMg

— Plymouth PA (@peopleplym1) February 29, 2016
It's even been described as 'Tory Britain at its worst'.
Scrub and smile, serfs: why Clean For The Queen is Tory Britain at its worst https://t.co/BuQo8leHr2 on #cleanforthequeen for @NewStatesman

— Laurie Penny (@PennyRed) February 29, 2016
The website behind the campaign says: "When she came to the throne litter was not the problem that it is today.
"Food packaging, plastic bottles, takeaway meals and cigarette butts have all contributed to a growing menace that affects our wildlife, streets, countryside and sense of pride. What better way could we show our gratitude to Her Majesty than to clean up our country?
"We are calling on individuals, volunteer groups, local councils, businesses and schools to do their bit. You can start now and also take part in our Clean for The Queen weekend on March 4th, 5th and 6th 2016. Please register your interest here and we will help you to Clean for The Queen. "
Hadn't realised it was @KeepBritainTidy that came up with the idiotic #CleanForTheQueen. Makes me want to drop litter just to annoy them.

— Primly Stable (@PrimlyStable) March 4, 2016
Can we use this hashtag to purge politics of grime, corruption and elitism? #CleanForTheQueen

— WPMcCarthy (@Will8men) February 29, 2016
But some people are getting on board.
Coldest litter pick int world (probably) 4 the queen. #tuffupnorth @cleanforqueen @LoveParks_Week @KeepBritainTidy pic.twitter.com/a0x6ufkqM5

— Sandall Park (@SandallPark) March 4, 2016
#CleanForTheQueen #orrell @WiganCouncil #snow pic.twitter.com/2UMxzbFbd6

— Angela Frances (@Angela_Frances1) March 4, 2016
We're out at Southern Brooks Nature Reserve to #CleanForTheQueen @KeepBritainTidy @BS_Matters @TheBSJournal pic.twitter.com/qpNrfc4hoU

— Aztec Hotel & Spa (@AztecHotelUK) March 4, 2016
Supporting #CleanForTheQueen with @traffordcollege @KeepBritainTidy #BeResponsible #LetsTidyTraffordTogether pic.twitter.com/nwdtOnZByi

— Trafford Council (@TraffordCouncil) March 4, 2016
Twelve areas have been singled out for the event...
- Church Lane, Tooting, South London
- Canal Bank, Northbrook Street, Birmingham
- Black Swamp, River Avon, Chippenham, Wiltshire
- Back lane of Clive Street, Cardiff
- Copdock Interchange, southern outskirts of Ipswich
- Kemp Town seafront, Brighton
- Mill Lane, Dronfield, Derbyshire
- South Road, Erith
- Grays Beach, Thurrock
- Arthurs Hill and the Wingrove Terraces, Newcastle
- Queen Caroline's Draw Dock, Hammersmith Bridge, Hammersmith
- Tickencote Lay-by, near Stamford, East Midlands