The release of Teresa Halbach's death certificate has further muddied the already murky waters surrounding the 'Making a Murderer' case.
The army of internet sleuths looking at the document has noticed a number of inconsistencies.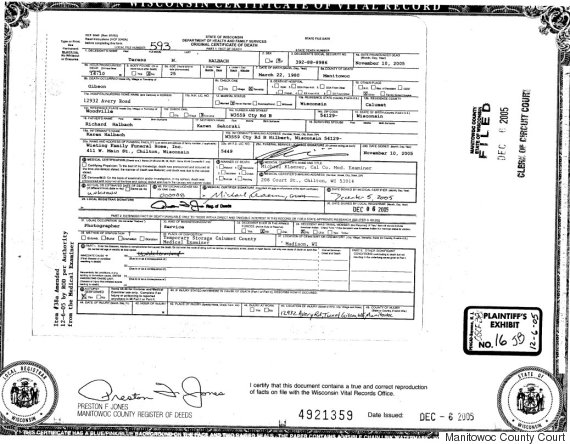 Click here for a large version
- The original cause of death was indicated as "Undetermined" but was then crossed out.
- The box indicating an autopsy had been carried out was ticked even though the date and time on the form say it was filled in before Halbach's remains were found.
- In fact it was six weeks before the DNA evidence used in the case was confirmed by the FBI.
- The report declares Halbach dead on 10 November, the day before Steven Avery was charged with her murder and only a day after the Calumet County coroner received the bone fragments.
Avery, now 53, was convicted of Halbach's murder in 2007 and sentenced to life imprisonment without parole.
His new lawyer appears to be increasingly confident he will soon be a free man.
Kathleen Zellner has been gleefully tweeting anecdotes about the current circumstances of the subject of the hit series 'Making a Murderer'.
SA's former cellmate doesn't like him. That always happens when one guy is innocent and the other is not. #MakingAMurderer

— Kathleen Zellner (@ZellnerLaw) February 25, 2016
Fifth trip to Steven Avery. Collected samples for new tests. The inevitable is coming--he was smiling so were we. #MakingAMurderer#Science+

— Kathleen Zellner (@ZellnerLaw) February 20, 2016
The directors of the show, Laura Ricciardi and Moira Demos, have confirmed they have spoken to Zellner and are hoping to begin filming a second series as Avery once again seeks to prove his innocence.
How long will the witnesses who lied at trial be protected by those who know the truth? #MakingAMurderer#TruthMatters#GrowAConscience

— Kathleen Zellner (@ZellnerLaw) February 27, 2016
They said: "From our perspective this story is obviously not over. It's real life and (Avery and Dassey's) cases are both still pending."
Zellner has already raised a number of points questioning the evidence used to convict her client of the murder of Teresa Halbach.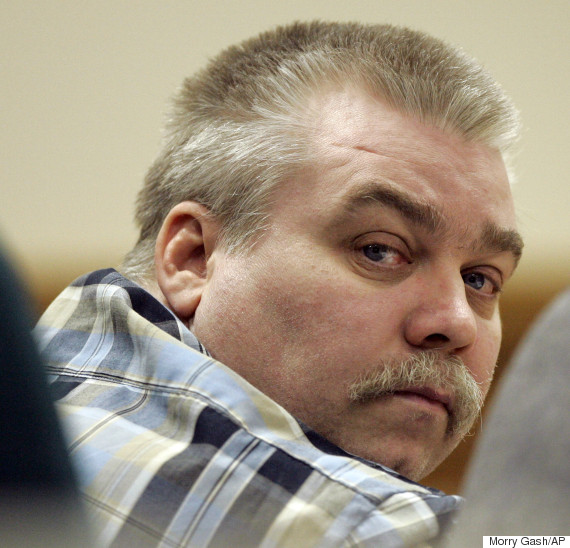 Steven Avery
She suggests it does not make sense that the real killer would go to the trouble of trying to destroy her body yet be sloppy enough to leave traces of his involvement elsewhere.
Killer would not reduce body to bone fragments to destroy evidence but leave car intact w/his blood. #MakingAMurderer

— Kathleen Zellner (@ZellnerLaw) February 19, 2016
TH throat cut (- blood) Head shot (- spatter) But RAV4 has her blood -so she was put in car & driven 20 ft to burn pit? #MakingAMurderer

— Kathleen Zellner (@ZellnerLaw) February 17, 2016
9 Things Not In 'Making A Murderer' That You Need To Know About