Former US First Lady Nancy Reagan, the widow of Ronald Reagan, has died aged 94.
She died at home in in Los Angeles on Sunday morning of congestive heart failure, a spokesman confirmed.
She was First Lady from 1981 and 1989, when her husband enjoyed two terms in the White House as one of the most popular presidents of recent times.
She will be buried at the Ronald Reagan Presidential Library at Simi Valley in California, next to her husband, who died in 2004.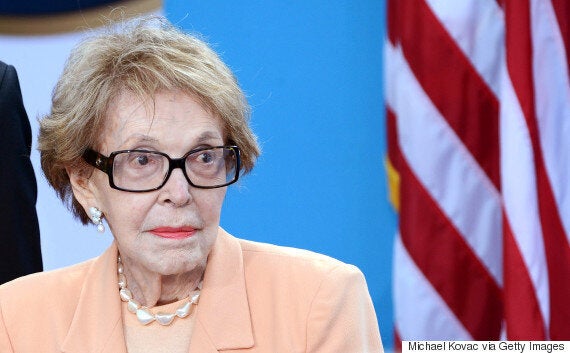 Reagan was an actress before marrying Reagan in 1952. She played a pivotal role in presidency, which saw the US take a tougher line on the Soviet Union during the Cold War. She founded the "Just Say No" anti-drugs campaign.
She was a pro-active First Lady in the style of her predecessor Jackie Kennedy and successor Michelle Obama.
She once said: "I see the first lady as another means to keep a president from becoming isolated.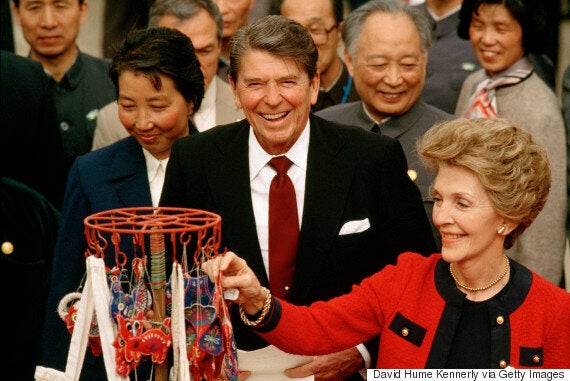 Ronald (centre) and Nancy (right) Reagan during a 1984 visit to China
"I talk to people. They tell me things. And if something is about to become a problem, I'm not above calling a staff person and asking about it.
"I'm a woman who loves her husband and I make no apologies for looking out for his personal and political welfare."
Reagan Chief of Staff Ken Duberstein told NBC News: "It is a very sad day. Every time she was in the room, he was better, and every time he was in the room she was better. She brought a sense of class and dignity and elegance that everybody admired."
Barack and Michelle Obama said: "Nancy Reagan once wrote that nothing could prepare you for living in the White House.
"She was right, of course. But we had a head start, because we were fortunate to benefit from her proud example, and her warm and generous advice. Our former first lady redefined the role in her time here."