Simon Cowell is facing a £20m pay cut if 'The X Factor' is to continue with ITV.
READ MORE:
The Mirror has reported that negotiations are currently underway to renew the talent show for three more series with the broadcaster, but the deal on the table is a lot less than the last one struck in 2013.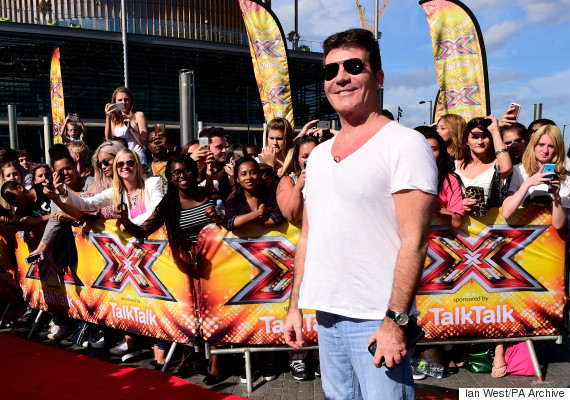 Simon Cowell
ITV bosses are claimed to be playing "hard ball" with Simon's production company Syco, who make the show, offering £120m for three more years of 'X Factor' and sister show 'Britain's Got Talent'.
This is compared to the £140m that was paid for three series of each of the shows in 2013.
While a deal is said to be "imminent", Simon is reportedly still talking to other broadcasters about securing the shows, most notably Sky 1.
However, ITV sources told the paper that "both sides are confident that the agreement will agreed".
Simon's personal deal - said to be worth around £6m a year - is not in danger of being cut, according to the report.
The deal comes after ITV denied rumours that it wished to rest 'X Factor' for a year, or even axe it altogether, after the broadcaster secured the rights for rival talent show 'The Voice' from 2017.
The X Factor's ratings have slumped dramatically in recent years, falling from 2010's average of 14m viewers, down to an average of just 7m last year.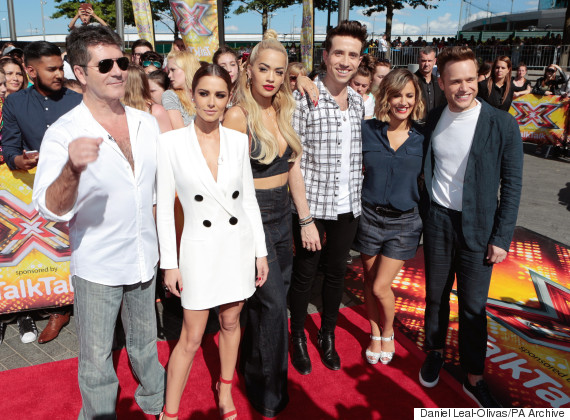 The 2015 line-up did not prove a hit with viewers
Simon is planning a radical overhaul of this year's series, after the last revamp - which saw Rita Ora and Nick Grimshaw replace Mel B and Louis Walsh as judges, and Caroline Flack and Olly Murs replace Dermot O'Leary as host - failed to win back viewers.
Caroline, Olly and Nick have all since announced their departures from the show, with Louis and Dermot both strongly rumoured to be returning.
One Direction star Louis Tomlinson has also been mooted as a replacement for Nick, while Simon is said to be "desperate" to keep Rita on the show, after she expressed an interest in returning to 'The Voice' when it comes to ITV.
The fate of Cheryl Fernandez-Versini, who is currently dating 1D's Liam Payne, is still unclear, but the full line-up will be confirmed before filming commences in the summer.
'The X Factor' returns to ITV in the autumn.
LIKE US ON FACEBOOK | FOLLOW US ON TWITTER