Ever gazed down at your beautiful baby and thought: I wonder what you'd look like with full tattoo sleeves?
Well, now you can satisfy your curiosity, without the use of a needle, thanks to one mum's fashion label.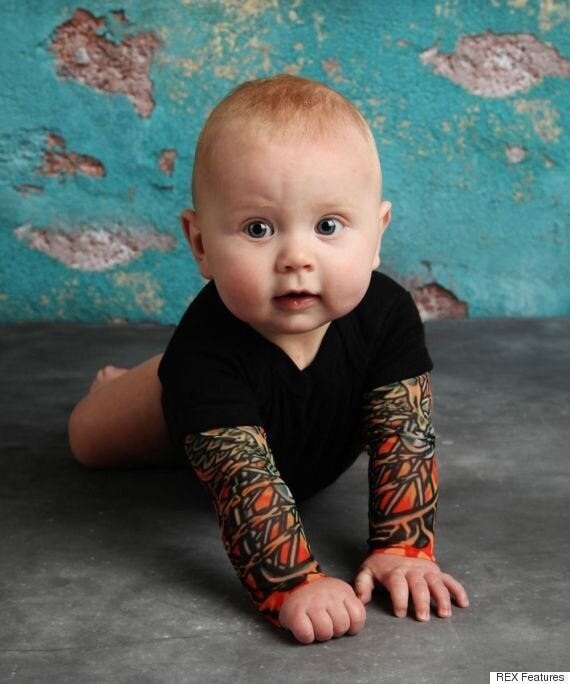 Mum-of-four Tera's TotTude children's wear features tops with heart designs, flames, skulls, barbed wire and tribal tattoos for for $25 to $26 (£17.50 to £18.21).
"I heard countless times from mums how they wish there were more clothing options out there, especially for boys," explains Tera, from North Dakota, America.
"I am a mother to four girls and 0 boys, and while I agree there are definitely more choices for girls, I always had a hard time finding the look I was looking for for my daughters also.
"Every time I was shopping for clothes for my girls for an upcoming photo session or event, I wanted to find something unique, hip, and fun. Something that I had not seen before a million times."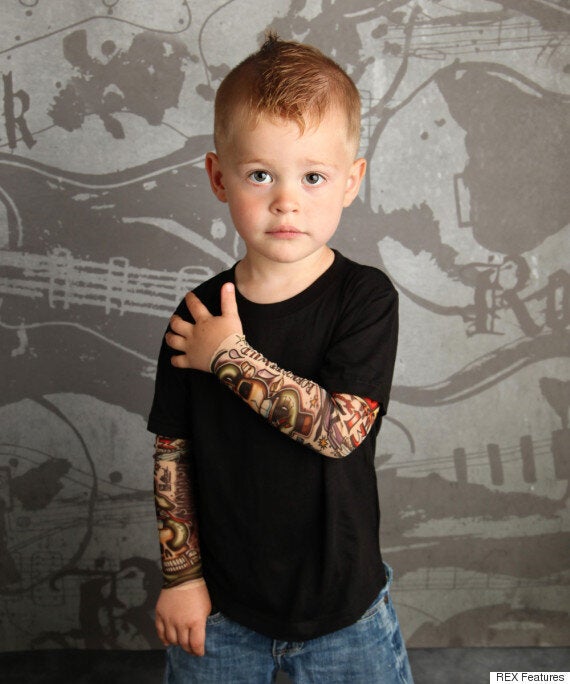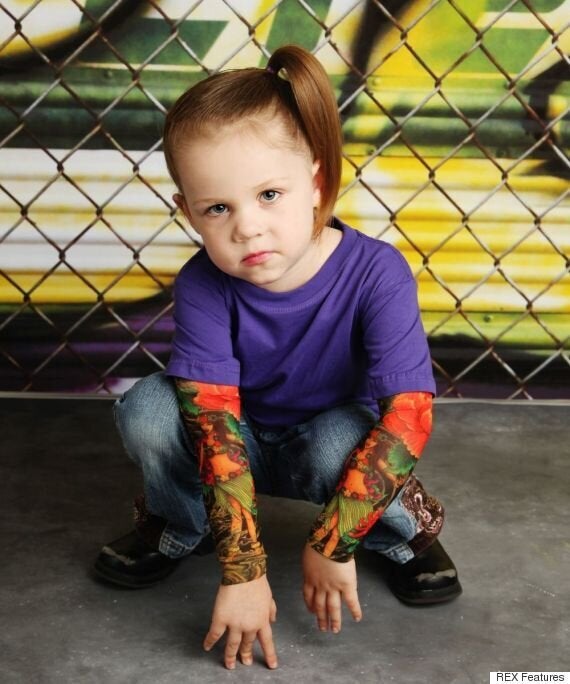 "I simply wanted rockin' clothes and I could never find them, so I decided to make my own." Tera continued. "I started with petti dresses, which were a huge hit with my girls and their friends.
"I had lots of mums begging me to come up with something unique for boys, and I found it in tattoo sleeve shirts. They have been a huge hit and I love making them. I have a lot of other ideas swirling around in my head and I'm so excited for the future of my clothing line
"Our tattoo sleeve shirts are made with soft 100% jersey cotton shirts and nylon/spandex blend sleeves that are cool, comfy, breathable and rad."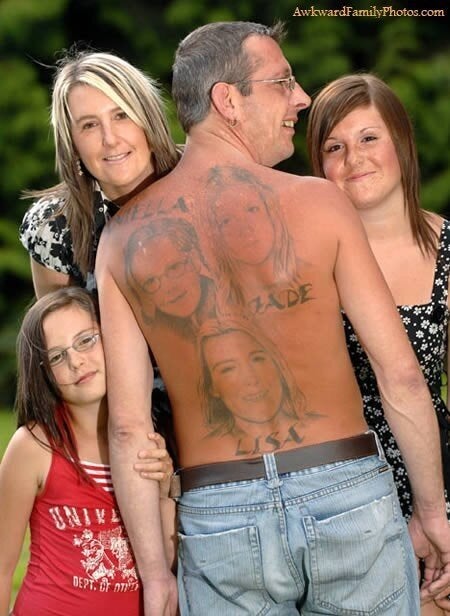 Parents With Seriously Regrettable Baby Tattoos