'Downton Abbey' might have finally closed its huge doors after the sixth series, but Julian Fellowes may yet bow to public demand and pen a spin-off series continuing the story of at least some of the characters.
Lord Fellowes, who penned every episode of the award-winning drama concerning the up- and down-stairs residents of the comely pile, told a US audience this week his favourite characters to give their own show would be Mr Carson and Mrs Hughes.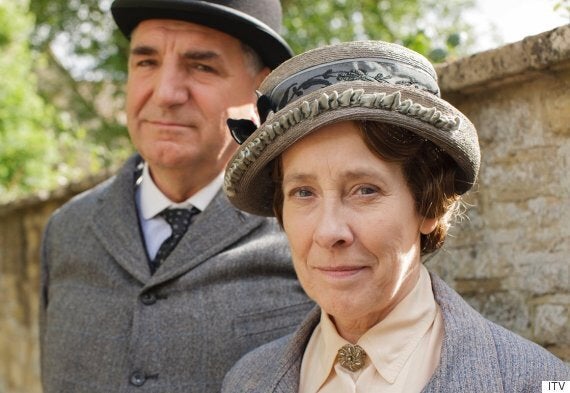 Viewers saw Mr Carson and Mrs Hughes finally say 'I do' in the final series of Downton Abbey
He said: "I think Carson and Mrs. Hughes running a B&B hotel, I could see that. I think you could do Branson and Henry running the car business and building it up and having all the saga of cars in the '20s."
For the show's producer Gareth Neame, any spin-off would be set in the future with Master George installed as the new Earl. He says: "He'd have no staff, maybe two, and he'd be trying to run the estate. He might have turned it into a theme park type thing."
He added his voice, too, to suggestions that Mr Carson and Mrs Hughes would make a good story by themselves.
Viewers saw the couple finally tie the knot in the last series after years of working together. But it wasn't all domestic bliss for the couple, as Mr Carson came to the realisation that his new wife had less than perfect homemaking skills. All was resolved in time for the very final credits, of course, as were the challenges of pretty much every other character from Mr and Mrs Bates, freshly with child, to Lady Edith - married to the newly minted Berlie Pelham, and even Mr Barrow, back in his rightful place at the big house in time to pour the champagne marking the end of the story.
Tap the picture to open the slideshow: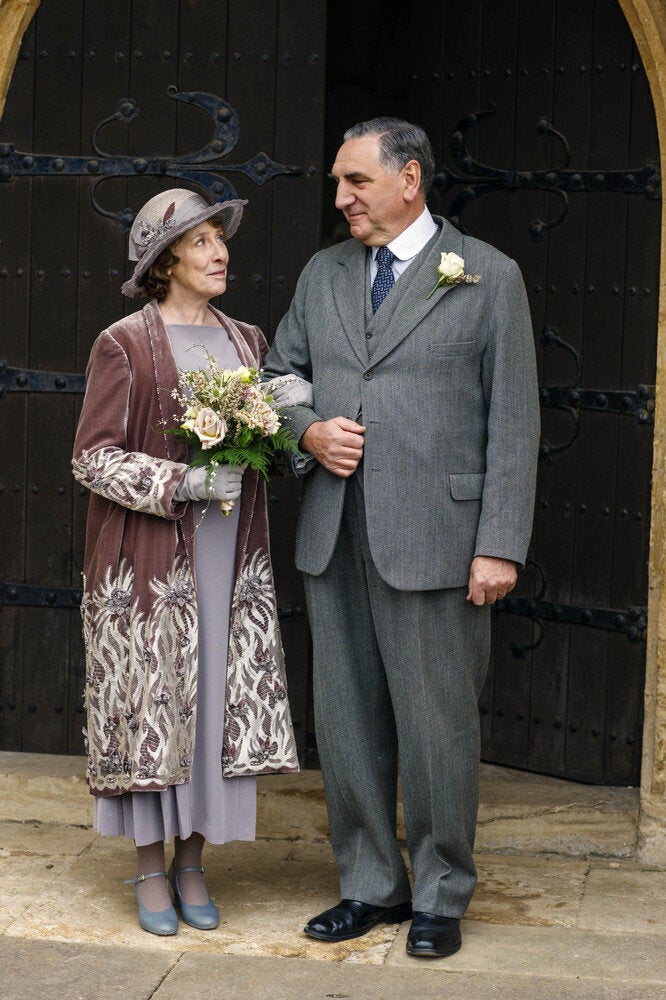 Downton Abbey: Carson Wedding