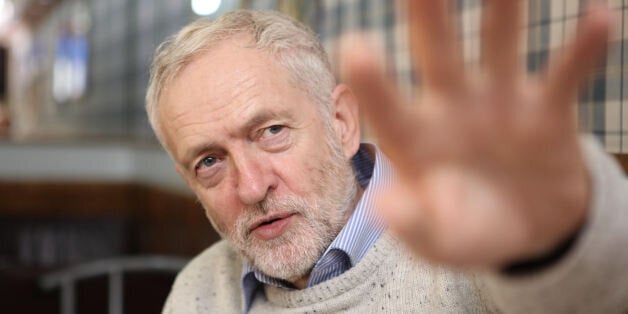 The battle to protect Jeremy Corbyn from a 'coup' by Labour MPs has begun in earnest after left-wingers unveiled a rule change to ensure party members can vote for him in any new leadership election.
Corbyn supporters in the Campaign for Labour Party Democracy (CLPD) group today revealed plans to ensure sitting Labour leaders will automatically get on the ballot following a leadership challenge.
'Moderate' Labour MPs are plotting to get the required 50 names needed for a challenge, should the party go 'backwards' in this May's elections in English councils, Scotland and Wales.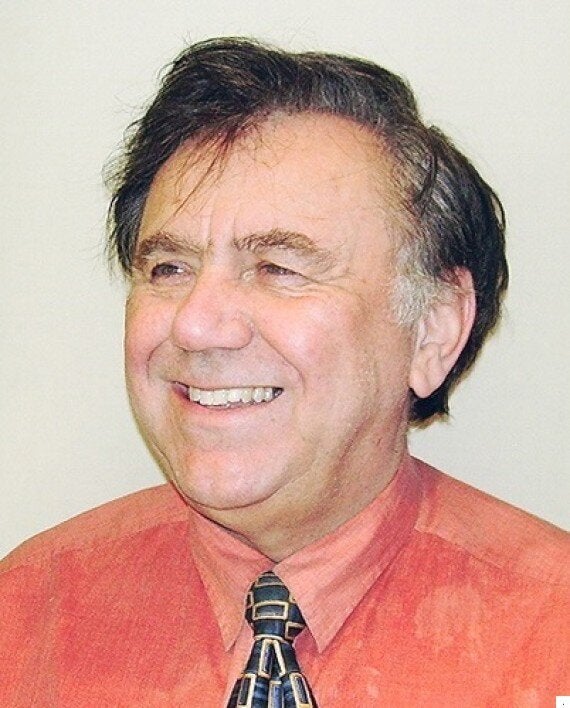 Leftwing veteran and NEC member Pete Willsman
But Corbyn supporters are planning to 'circle the wagons' around the Labour leader to reflect the views of hundreds of thousands of party members who voted for him last year.
Amid a race against time by both sides to exploit the party rules, the CLPD secretary Pete Willsman urged local constituency Labour parties (CLPs) to table crucial changes to ensure that Mr Corbyn would not need to get Labour MP and MEP nominations should a challenge be successful.
And in a bid to boost any future leftwing successor to Mr Corbyn, he also tabled a rule to cut the nominations for future leadership contests from 15% of MPs and MPs to just 5%.
Current party rules state that "where there is no vacancy, nominations may be sought by potential challengers each year prior to the annual session of Party conference".
A nomination must be supported by 20 per cent of MPs and MEPs, in effect 50 names needed.
But the amendment by the left-wing CPLD, which strongly supports Mr Corbyn and helped him to his landslide victory last year, adds an extra sentence to the rules.
"In the event that a potential challenger attains the threshold and that an election will take place, the incumbent (Leader or Deputy Leader) will be automatically included on the ballot paper if they inform the General Secretary in writing they wish to be a candidate in the election," it states.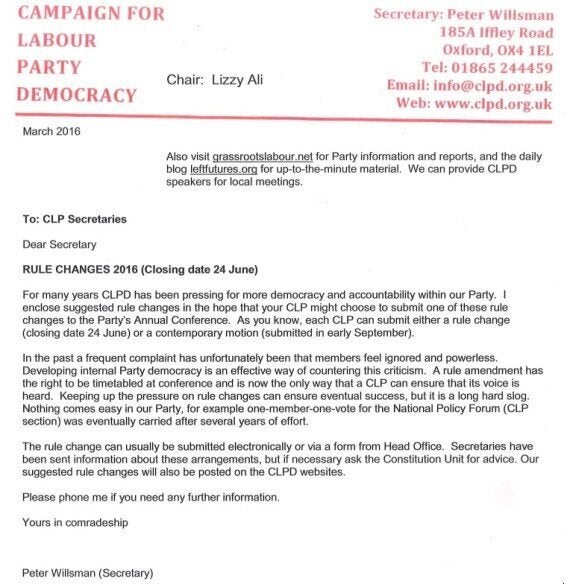 Mr Willsman's letter today
National Executive Committee member Mr Willsman said on his blog that current rules did not clearly spell out what would happen to a sitting leader in the event of a challenge.
Mr Willsman said: "The current rules were not drafted with the objective of excluding an incumbent Leader (or Deputy Leader) from being able to re-stand for election if challenged. Party members would expect an incumbent to be able to stand against their challenger/s in such an election.
"But unfortunately, the lack of precise clarity in the way the rule is written is exploited by hostile media speculation claiming that a challenge can be mounted against our current Leader Jeremy Corbyn with him excluded from the ballot paper. Labour needs its rule book to be clear to ordinary people."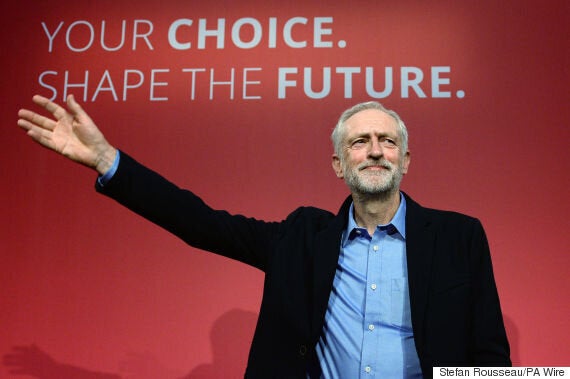 Jeremy Corbyn after his landslide victory in September 2015
He added that in the event of a Leadership challenge, it would not help the Party if it ends up in court having to argue over the meaning of its rules.
"Establishing clarity on this rule would discourage media stories that the Leader can be replaced in a coup and assist the party in uniting to fight our political opponents. The purpose of this rule change is simply to tidy up the existing rule."
The closing date for constitutional amendments to leadership rules is 24 June, and the party's ruling NEC would be expected to approve them before any conference vote.
On Monday night, Mr Corbyn faced down his critics at the Parliamentary Labour Party (PLP) meeting, telling them to 'stop sniping' and unite for the May elections.
But several MPs believe that his poor poll ratings, combined with a loss of seats in key English councils and the Scottish Parliament and Welsh Assembly, will underscore the need to act swiftly to repair the party ahead of the 2020 general election.
The leadership rule change was part of a raft of amendments proposed on Tuesday by CLPD. A further amendment suggests that in future leadership contests where there is a vacancy, the current requirement for 15% nominations – equivalent to 38 MPs and MEPs – is reduced to just 5%.
Mr Willsman said that prior to 1988 the threshold required for a valid nomination to stand for Leader or Deputy Leader was 5 per cent of Labour MPs, whether there was a vacancy or an incumbent in post.
"The current requirement, when there is a vacancy that a candidate has to be nominated by 15 per cent of the PLP plus EPLP, allows for an undemocratic restriction in the choice of candidates that can be voted on in a leadership ballot."
He added that in both 2010 and 2015 some MPs got around the current rule and ensured a representative field of candidates by nominating a candidate they did not intend to vote for. This allowed Diane Abbott MP in 2010 and Jeremy Corbyn MP in 2015 to be included in the respective ballots.
"It was widely believed neither would win a leadership election. Since Jeremy's election as Leader several MPs have indicated they will not again nominate to help widen the party's choice.
"That potentially means, under the current rule, that a candidate who perhaps has the support of 5 per cent of MPs and MEPs, but also would be the choice of 60 per cent of Labour Party members, affiliated supporters and registered supporters, could be denied a place on the ballot paper.
"It is undemocratic for MPs and MEPs to have powers to so tightly restrict the range of candidates running in a leadership election. When there is a leadership vacancy the party should be free to consider a representative choice of candidates."
Related