Lena Dunham has vowed she will no longer allow retouched images of herself to be used in the media after she "barely recognised herself" in a magazine recently.
The publication claimed the image was approved by Dunham's agency, photographer and publicist and explained that the same photo was originally published by Entertainment Weekly in 2013, and had not been retouched by that publication either.
In an essay in her newsletter, Lenny, the actress says the incident has made up her mind about Photoshop once and for all.
"Something snapped when I saw that Spanish cover. Maybe it was the feeling of barely recognising myself and then being told it was 100% me but knowing it probably wasn't and studying the picture closely for clues," she writes.
"Maybe it was realising that was an image I had at some point seen, approved, and most likely loved. Maybe it was the fact that I no longer understand what my own thighs look like. But I knew that I was done."
The image from Tentaciones magazine
In the essay, the 29-year-old goes on to admit that she enjoyed seeing her body retouched in the earlier stages of her career, but now she is making a public stand against such images.
"[I'm] done with allowing images that retouch and reconfigure my face and body to be released into the world. If that means no more fashion-magazine covers, so be it," she says.
She goes on to thank the likes of Kate Winslet, Jamie Lee Curtis and Zendaya for making her aware that "such a choice or statement was possible".
Dunham ends the letter by saying she wants to be honest with fans, but moreover, she wants to be honest with herself.
"This body is the only one I have. I love it for what it's given me. I hate it for what it's denied me," she says.
"And now, without further ado, I want to be able to pick my own thigh out of a lineup."
Click on image to launch slideshow: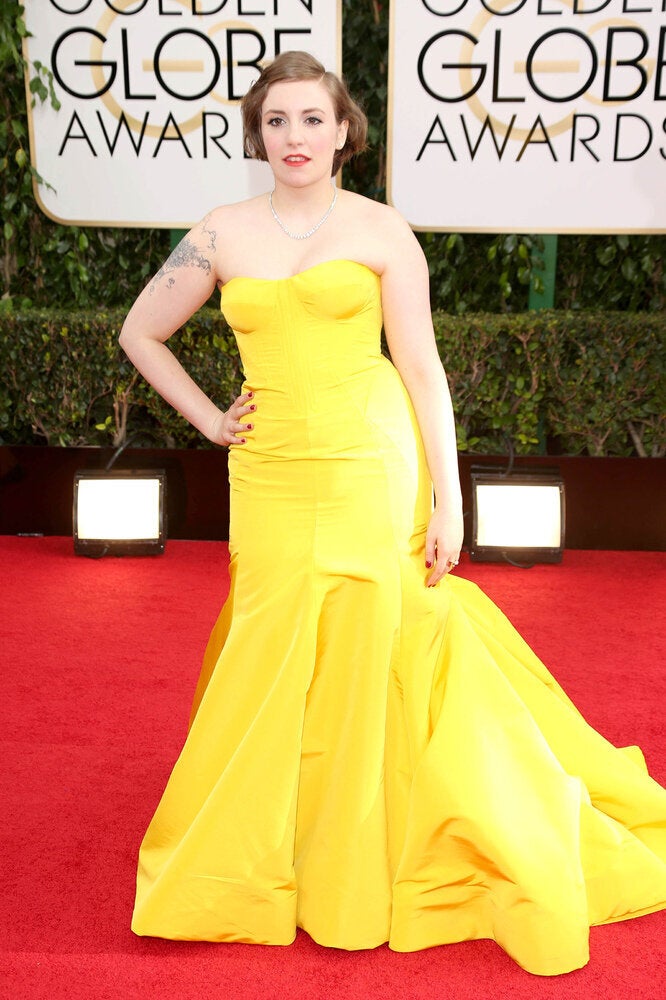 Lena Dunham's Best Style Moments