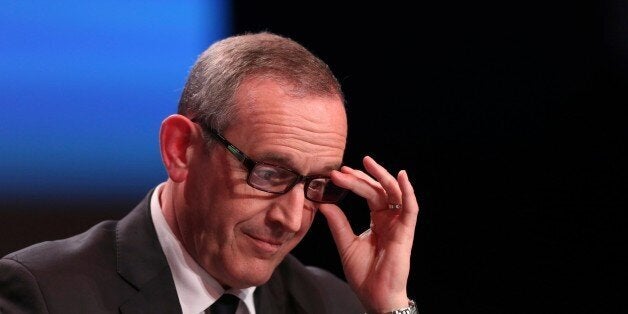 Plans to let shops open longer on Sunday have been plunged into doubt after the Scottish National Party renewed its pledge to vote against the flagship Government policy.
SNP MPs tonight decided "unanimously" to oppose proposed new trading laws, which will be voted on tomorrow, despite suggestions they could U-turn and back the move.
Ministers had hoped the Nationalists would abstain since the move does not affect shops north of the border. However, the SNP argues it will put Scottish workers at the risk of pay cuts as firms roster more staff on a Sunday.
Since the Government has a slim notional majority of 17 MPs, the SNP joining forces with Labour, and 20 rebel Tory MPs, throws the proposed legislation into jeopardy - embarrassing the Chancellor who has hailed the reform for boosting jobs.
The Government may now seek to give the SNP further concessions to bring them on side.
Speaking after meeting of MPs in Westminster, the SNP's economy spokesman and deputy leader Stewart Hosie said the decision was based on making sure workers in Scotland are "protected".
He said: "Protecting Scottish workers has been paramount to our decision to oppose the government's plans on Sunday Trading.
"We have had Sunday Trading in Scotland for some time and the SNP has never been opposed to it, however our concerns here are rooted in the knock-on impact to Scottish workers who would be at risk of pay cuts - many of whom are already suffering from George Osborne's cuts to tax credits and other in work support.
"SNP MPs have considered all sides in this debate and our decision has been made so workers in Scotland are protected.
"The SNP welcomed the additional employee protections brought forward by the UK Government which amends the Employment Rights Act to protect any worker from being forced into working on a Sunday – however they do not go far enough. There is no meaningful means of pro-active enforcement of the proposed legislation.
"The SNP are supporters of Sunday trading – we think in principle it can be a good thing – but we are clear that it should not be happening on the back of often low paid shop workers in Scotland and throughout the UK."
The existing law prevents department stores, supermarkets and garden centres opening for more than six hours on a Sunday, but excludes convenience stores.
The Sunday Trading Act, which allowed limited opening hours on a Sunday, never applied to Scotland, where retailers have freedom to open longer hours. Scottish workers are guaranteed a wage premium for working on Sundays.
It is the second time the SNP has opposed this Government's plans not relating to Scotland after effectively blocking plans to relax the foxhunting ban in England and Wales.
The SNP will argue, however, the reforms require amendments to legislation introduced before "English Votes For English Laws" was enacted.
Related