Michel Pepin has spent the last seven years giving away his poems to strangers on a busy Montreal street. In exchange, he asks them for a simple gift, be that small change, a smile or their gratitude.
The poet was diagnosed with multiple sclerosis - a condition in which the body's immune system mistakenly attacks the brain or spinal cord of the nervous system - 12 years ago. He is now unable to move an inch of his body without assistance.
When photographer Mikaël Theimer found Pepin through his ongoing project Portraits of Montreal, the two men spoke for hours and agreed to embark on a separate photo series together.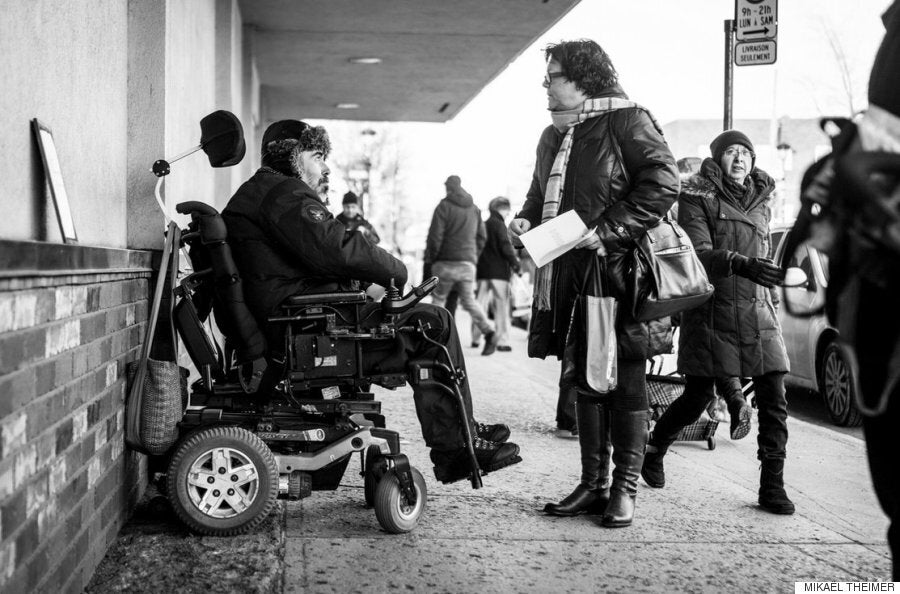 "Michel was generous enough to open a window into his world, and I think it's important to be given opportunities to peek into other people's worlds, as it opens our eyes to realities we can't even imagine exist," Theimer tells The Huffington Post UK.
"It opens your mind, makes you see life differently, maybe makes you gain respect for people you would have otherwise discarded in the bat of an eye."
Theimer was struck by the contrast between what Pepin looks like in the final pictures compared to who he is in real life.
"His body may be failing, but his mind has never been this thriving. He's one of the most interesting people I've ever met, he's taught me many valuable lessons about life, the human condition, and resilience.
"If people should remember one thing out of this project, it's the same lesson from [the novella] 'The Little Prince': 'What is essential is invisible to the eye. It is only with the heart that one can see rightly'.
"It's true about anyone, you can't trust what you see when it comes to humans, what's on the outside doesn't reflect who they are on the inside. And isn't that the only thing that should matter?"
See more images from the series below or visit Mikaël Theimer's website or Facebook page to find out more about his work.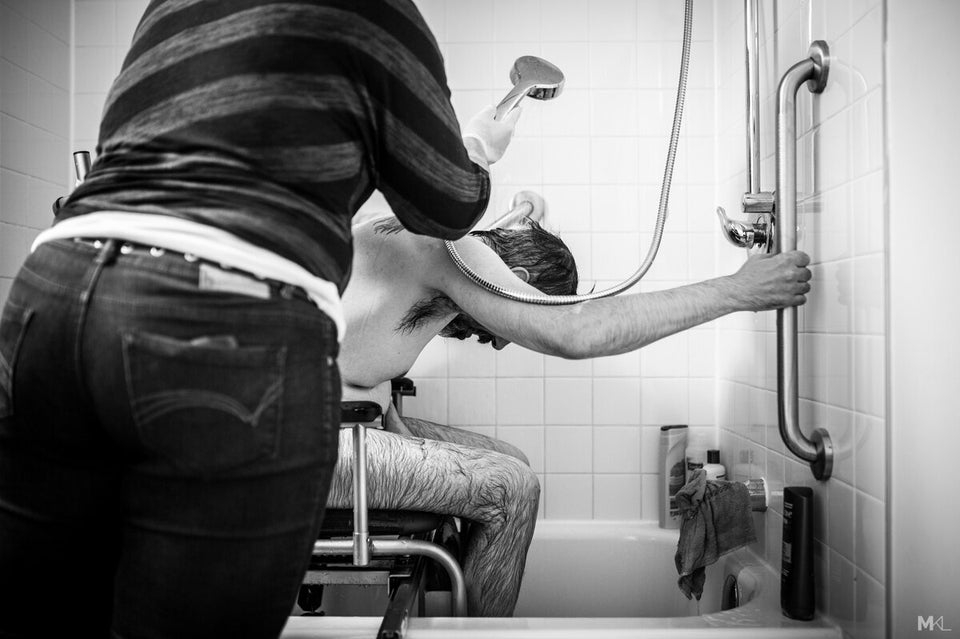 Mikael Theimer Photography