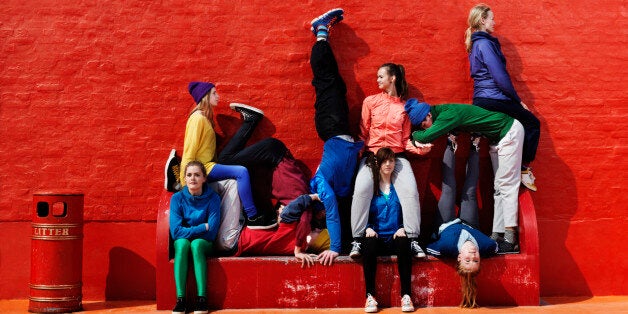 Young people have been hit hardest by a sharp rise in the number of workers on zero-hours contracts.
The Office for National Statistics figures has leapt by 104,000 to 801,000, official figures have revealed, despite the economy improving.
The Labour Party said the 15 per cent rise in the final quarter of 2015 underlined a "crisis of insecure work under the Tories".
An analysis by the Resolution Foundation think tank found the increase came largely from workers aged 16-24, suggesting that the young are being hit hardest.
It said zero-hours contracts are "here to stay, whatever the economic weather". The share of workers on a these contracts grew despite when pay improving and employment growing.
Owen Smith, Labour's Shadow Work and Pensions Secretary, said: "The scale of the crisis of insecure work under the Tories is getting worse with every passing week.
"Before the election they promised to act on zero-hours contracts, but these numbers show that was nothing more than words. Spiralling numbers of British workers cannot be certain where their next day's work is coming from, making it virtually impossible to plan finances and family life.
"While from this April their cuts to Universal Credit will take an average of £1,600 from over two million low and middle paid working families, hitting people in insecure low paid work hardest.
"The test for this Budget is whether it can start to lay the foundations for a modern economy. So the government must act on this crisis by reversing the Universal Credit cuts and properly clamp downing on exploitative zero-hour contracts."
Laura Gardiner, senior research and policy analyst at the Resolution Foundation, said: "As a share of the workforce, the number of people on zero hours contracts continues to rise despite the record employment rate and the long-overdue pay recovery last year. It's increasingly clear that ZHCs are here to stay, whatever the economic weather.
"While some workers value the flexibility they provide, others struggle to manage their fluctuating pay levels week by week and find it hard to budget and put any money aside as savings. This explains why one in three workers on a ZHC want more hours.
"While zero hours contracts still make up a comparatively small, albeit growing, part of the labour market, it is still crucial that policy makers consider the effect of unstable employment on both workers and the economy, while ensuring the employment rate continues to reach record highs."
But business leaders urged caution, pointing to the increase in the number of employees saying they were on zero-hour contracts.
Seamus Nevin, Head of Employment and Skills at the Institute of Directors, said: "Today's figures will inevitably provoke a storm, but before jumping to conclusions, we need to look at the facts. Firstly, the Office for National Statistics is very clear that there has not necessarily been an increase in the number of people on zero-hours contracts.
"It is likely that some people are now just more aware of the name because of press coverage and so the level of under-reporting has been reduced. Indeed, ONS figures show that the number of businesses using zero-hours contracts might actually be falling.
"More to the point, it is important to note that the vast majority (two-thirds) of people on zero-hours contracts say they are happy with their employment terms and do not want to work more hours. For students, elderly workers in semi-retirement, and people with childcare responsibilities, zero-hours contracts offer much needed flexibility that they can't get with other forms of employment.
"Many of the issues campaigners had against zero-hours contracts have now been resolved. The last government correctly banned exclusivity clauses, which said that an employee could only work for one company at a time.
"One of the reasons that UK employment figures remained so impressive despite the financial crisis is because employers have been able to adopt zero-hours contracts instead of having to make redundancies. The bottom line is that flexibility is a good thing, and the current balance is working well for both workers and employers."