Women being sexually harassed at music festivals and concerts is hardly a new issue. But in the last 12 months, discussions about it have moved to the forefront of conversations, with many speaking out about their experiences for what might be the first - but certainly won't be the last - time.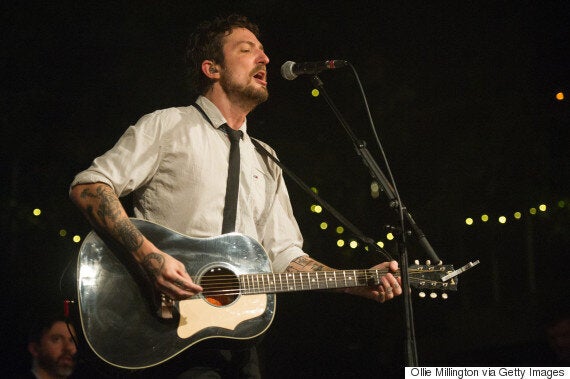 Frank Turner has praised efforts to combat sexual harassment at concerts
So what has really changed? And can we expect things to be different when this year's festival season arrives? Two campaigns, both driven by social media, have been working to make sure that the answer to those questions are: A lot, and yes.
Tracey Wise launched Safe Gigs For Women in June 2015, 16 years after her first experience with sexual harassment at a gig, and tells Huffington Post UK: "I can recount about 10 bad experiences since then."
Her decision to start the campaign came after an incident that took place when she was watching her favourite band, the Manic Street Preachers.
"Towards the end of the show, I was barged by a man, who then stood in front of me, just to get that little bit closer during the hits he knew," Tracey explains. "During the last song, he then grabbed at me with both hands, trying to put his arms around me.
"Once I'd got away from him, he tried to pass it off as being acceptable because it was 'the last song'. For me, this pushed me over the edge. This was a crucial moment in my favourite band's history, as they were playing a homecoming gig [in Cardiff] of what many call their seminal album.
"What right did that many have to do this, to taint something so important to me?"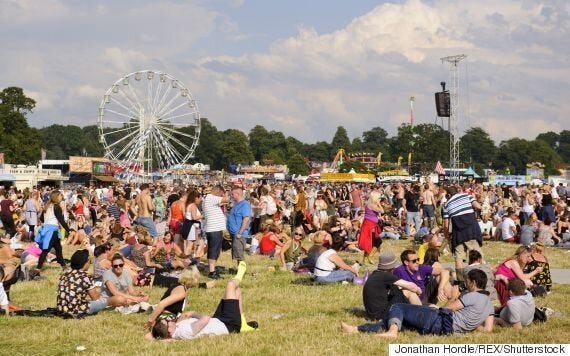 Last year, a man was held on suspicion of rape after V Festival (picture shows general view of Hylands Park)
Since then, Tracey has campaigned tirelessly online, and outlines three main aims that Safe Gigs For Women works towards.
"Firstly, engaging with gig and festival-goers to spread the word that it is not okay to grope, threaten or harass others," she explains. "To encourage victims to speak out, and supporters to advocate that this behaviour will not be tolerated.
"Secondly, working with venues to ensure they take reports of sexual harassment and other threats to women seriously And lastly, getting bands on board to recognise our standards, talk about our work and get their audiences recognising and spreading what is acceptable."
Tracey's already gained support from industry figures including Frank Turner, while Los Campesinos recently responded positively to a request for help. And she's not the only one pushing for change, and succeeding in making it happen. This is where Girls Against come in.
As with Safe Gigs For Women, Girls Against was formed in September 2015, after one incident too many, and their timing was perfect in terms of the music world's calendar.
"With gig season fully underway, we have a great opportunity to raise awareness about these issues and generate a discussion which can be heard loud and clear," they said at the time.
Almost immediately, support rolled in from indie bands including Slaves, Peace and Spector, who all highlighted the important work they're doing, and in mere months, their following on Twitter has topped the 10,000 mark.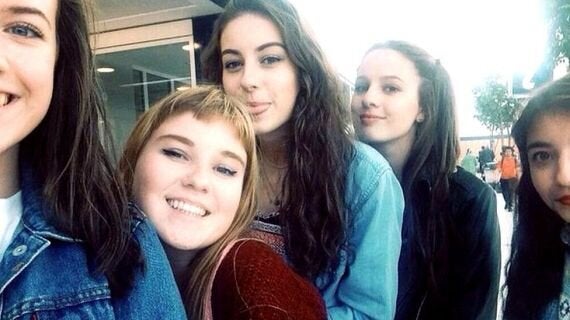 Hannah, Anni, Anna, Ava and Bea of Girls Against
Social media has been the first step for both groups, and Girls Against's Hannah explains: "I think because we've grown up with social media, and had large followings on our personal accounts beforehand that really helped.
"We knew exactly how to run a successful twitter account and what people wanted to see because we hung around people who went to gigs all the time."
By using social media effectively, Safe For Gigs For Women and Girls Against have both succeeded where many venues and festival organisers have failed, by creating spaces for women to feel accepted, equal and, ultimately, safe.
Since their launches, both groups have managed to shift their online backing into actual change. Safe Gigs For Women have met with London's Camden Council to discuss how venues in their borough can change things, and paired up with other global campaigns, including Stop Street Harassment, the White Ribbon Project and the Suzy Lamplugh Trust.
Girls Against have seen SecuriGroup offer additional training sessions, that focus on assault, for their staff, but there are still changes that need to come.
"We want to see reforms in security so to qualify security guards would have to be taught on sexual assault and harassment and how to deal with it," Hannah says. "For this we would obviously need the support of venues."
To make this happen, they've set up a Tumblr, where women can share their experiences, and they're now hiring voluntary reps, who will spread the message at gigs up and down the country, and hopefully form friendships too.
"We also really want to offer a place of support for victims. It's not really talked about and we've all been through varying degrees of it so we'd like to be there for other people."
HuffPost UK is running a month-long project in March called All Women Everywhere, providing a platform to reflect the diverse mix of female experience and voices in Britain today. Through features, video and blogs, we'll be exploring the issues facing women specific to their age, ethnicity, social status, sexuality and gender identity.
If you'd like to blog on our platform around these topics, email ukblogteam@huffingtonpost.com with a summary of who you are and what you'd like to blog about.