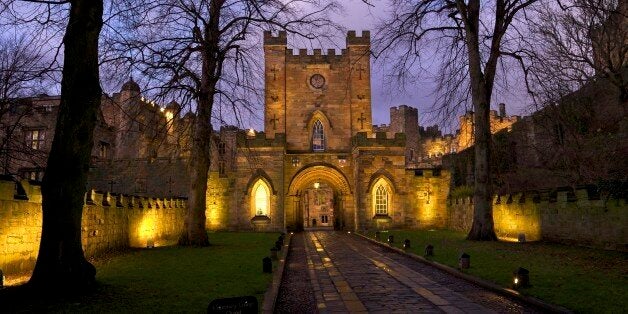 Durham University has been branded "insulting" and "hypocritical" over attempts to stop student societies from using the institution's name.
A powerpoint presentation with the proposed changes was put to societies at the Students' Union Societies Forum earlier this month.
"The Vice Chancellor has requested that all Durham Students' Union Societies from now on refrain from describing themselves as part of Durham University in their name," read the powerpoint, which was published by The Tab.
According to the presentation, Durham University has been "looking into strengthening their own brand," which means that student societies "will no longer be able to use the shield or palatinate colour in their logos" if the proposals go ahead.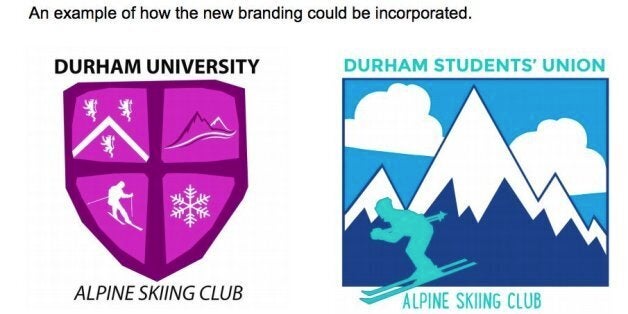 Part of the DSU's powerpoint presented to societies
A petition created opposing the move has more than 1000 signatures. Students have accused the northern University of being embarrassed of them and the work they do.
One petition supporter called the proposals "insulting and hypocritical".
"We are Durham students and we run Durham student clubs: we make, support, and entertain the thriving student community," wrote Kirsten Bransfield-Garth.
Nicholas Rudd, president of Durham University Assassins Society, told HuffPost UK: "It was actually quite hurtful to feel that the great work that societies do to improve student life wasn't being recognised by the university, and in fact they want to distance themselves from it."
Molly-Paule Wilson, treasurer of Durham University Classics Society, said: "We do a lot of work within the Classics department, running module forums and workshops, and it seems like a slap in the face to be honest."
Durham Students' Union (DSU) says that it will report complaints and opposition back to the university.
But "the SU seems pretty resigned to the whole thing, so I don't trust them to put my complaints forward," said Wilson.
The lack of faith in the Students' Union has not been helped by poor communication between them, the University, and the students.
The Tab reported that when a student emailed Vice Chancellor Stuart Corbridge about the changes, he denied responsibility for the proposals and wrote: "Your email took me by surprise, so I have checked with our Head of Marketing and Communications. We both think your concerns are properly addressed to the DSU, not the University."
A statement updated by the DSU today said they had incorrectly identified the Vice Chancellor as the driving force behind the proposals.
A joint statement from the Union and the University read: "Feedback has been sought via the Societies Forum, with societies highlighting the importance of their Durham identities, and this will be considered in the final decision."
When HuffPostUK asked for clarification as to who exactly proposed the changes, Durham University or the Students' Union, a university spokeswoman said: "We have nothing further to add to the statement."
Related