Ladies, listen up: if you spend more of your time tweaking your bra than your social media pics, it's a sign that your bra doesn't fit you.
Time to get fitted for a new one.
"76% of women are wearing the wrong bra size or the wrong shape," says Monica Harrington, product and fit expert at Triumph.
"You shouldn't be pushing and pulling and dragging at the bra. It should feel comfortable throughout the day."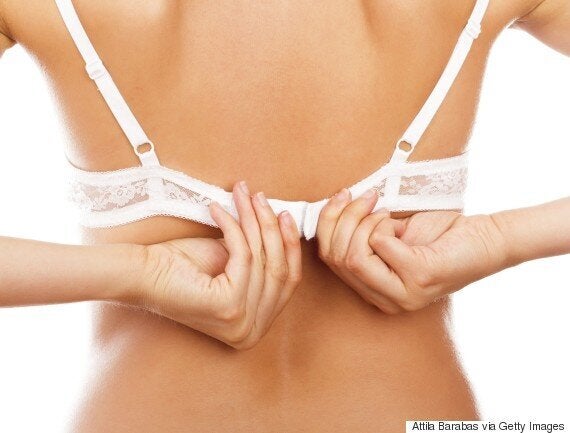 Even though dressing starts from the inside out, and finding a bra that's sexy without compromising on comfort is key to boosting a woman's confidence, only one in three women has been fitted in the past year. In fact, according to the Female Confidence Report, a research report commissioned by Triumph, a staggering 28% of women in the UK admitted to having never been fitted for a bra before.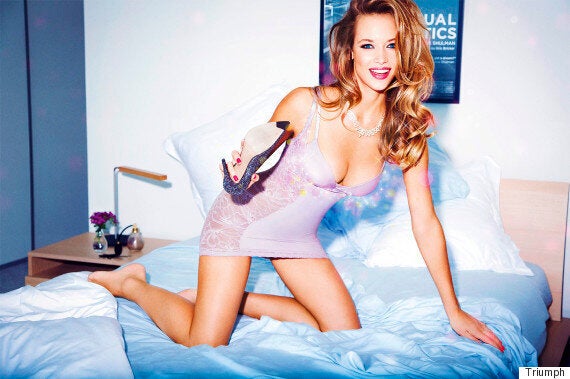 Finding that one great bra is about more than just a comfy fit - it's also about how it makes you feel. A great bra allows you to reclaim your natural shape and ensures your assets look their very best, which for a majority of European women, means returning to the plumpness, firmness, fullness and perkiness they had in their teens.
"The main thing is, women are always surprised at their size," says Harrington. "I would never tell them their size until they are fitted into the bra.
"Imagine if someone'e been wearing a 40B and you put them into a 34E? You can't believe the change. How lifted they feel, how comfortable they look."
Triumph's new Magic Boost collection is designed to help you find the one: the bra that goes from day to night, boardroom to bar, playdate to party.
Using Triumph's innovative Magic Wire technology (which has a soft touch wire instead of the traditional metal wire), the three customised bras in the Magic Boost collection are made with every woman in mind, whether you're looking to perk up your cleavage (the Push Up), boost your bust (the Lift Up) or maximise coverage while creating a rounded shape (the Shape Up).
Tired of yanking and pulling at your bra? Ready to #reclaimyourshape and feel amazing by dressing from the inside out? Read on for five signs that your bra doesn't fit correctly...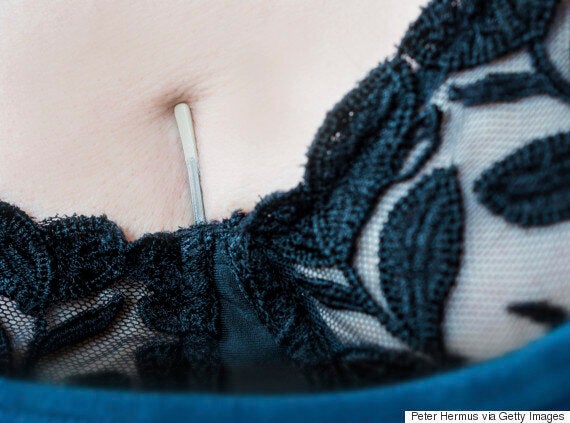 If you're wearing an underwire bra and find that it's digging into the side of your breast, that's not OK. Your bra should feel comfortable and the wire should come right around the contour of the breast. If it's digging in, the bra's too small.
Fun fact: some bra sizes are interchangeable (known as sister sizing), so if you wear a 34B, you can also wear a 32C.
"When we grade them to go from one size to the next size, we wouldn't add two inches just to the back, but around the whole bra," explains Harrington.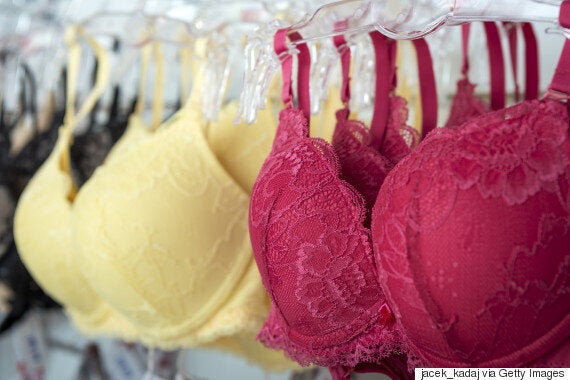 2. Your bra is moving around
If you've got movement in your bra, it means it's the wrong size. Often, a woman might complain that a bra "is standing away from my body." This means the breast is pushing the bra out, which is a sign the bra is too small in the cup.
As a general rule, the centre front part of the bra (also known as the bridge piece) should lie flat against the body.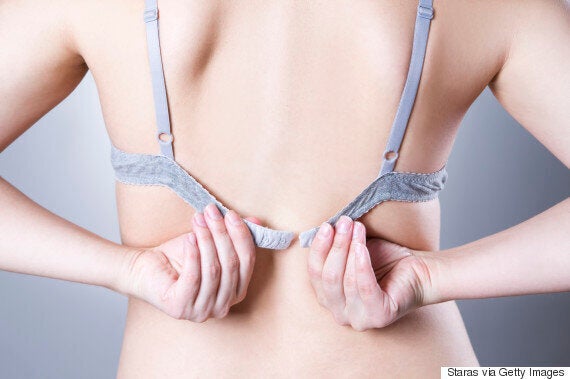 3. The back of your bra isn't in line with the front
"If the band is riding up at the back, you're going to go straight down at the front," explains Harrington. "You want to avoid breasts looking droopy in the bra - since there are no muscles in the breast itself, the bra is there to keep the breasts in place."
The band around the bra should be firm yet comfortable, and the back and front should be aligned and fastened on the loosest hook. Straps should be adjusted until breasts are in a supported, natural position (typically this is midway between the elbow and shoulder).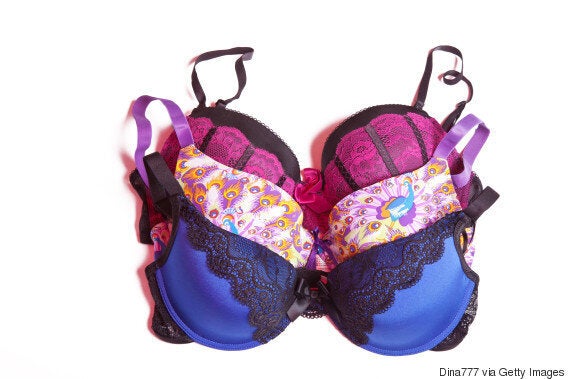 4. You're spilling out of your cups
Cups that runneth over are a sign of trouble. If you're spilling out over the top or side, then the bra's too small. If you've got a lot of room in the lower half of the cup, then it's too big. A well-adjusted bra will ensure the whole of the breast fits nicely into the cup.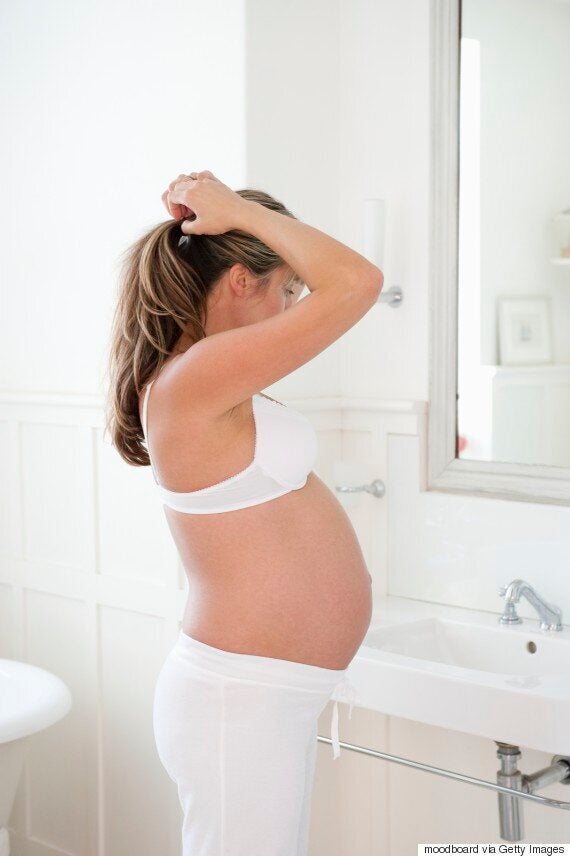 Your changing body during and after pregnancy will likely mean a changing breast size. Harrington recommends that women get fitted for a non-wired bra during pregnancy to get a bit more wear out of the bra and avoid any digging in that might happen with an underwire. If you don't breastfeed, you can get fitted for a new bra six weeks after your delivery; breastfeeding mums should wait until six weeks after they've stopped feeding before their fitting.
Other women who need to look into getting fitted are those who have recently lost weight, since breasts tend to get smaller (weight gain can also affect breast shape and size).
Teenagers may also find they need to get fitted more frequently because of growth spurts - a non-wired bra will provide the most comfort for their changing shapes.
Did you know that the average woman buys 2.5 bras a year? Once you've been fitted into your proper bra size, as a guide, you'll have about six months of alternate-day-wear of your bra before it starts to stretch and change its shape.
Related