A young entrepreneur has had a novel idea to help him grab the attention of recruiters in his quest for a new job.
Carl Casis, 29, opened an online shop yesterday, ShoreditchAir, selling the smog of London for £19.99 a jar.
Offerings are available from Shoreditch, Brixton and Croydon and each comes with a certificate of authenticity signed by the bottler.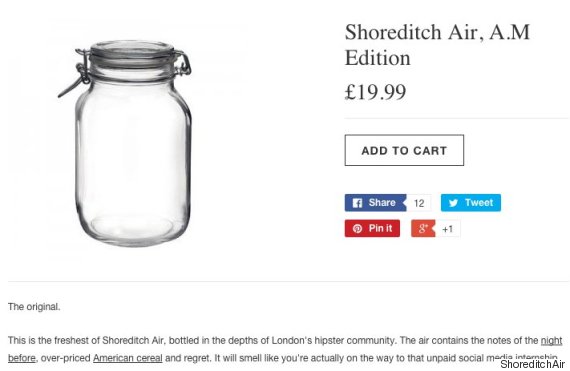 Speaking to HuffPostUK, Casis said: "I actually had the idea a few years ago when I started to work around Shoreditch. But when I saw that someone had started selling bottled Devon countryside air, I thought 'damn the ship has sailed' so put it on the back burner."
Casis then decided to up sticks and move to Canada but found it challenging to find a job from London so he revisited the idea.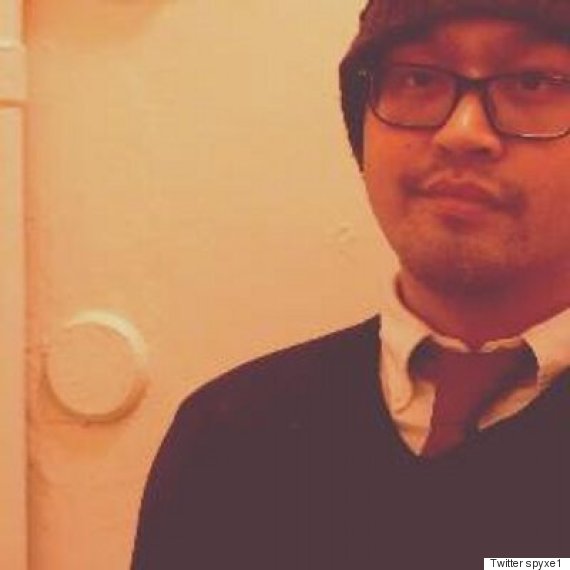 Carl hopes this venture will help him bag a job in Toronto
He added: "I'm actually moving to Toronto next week and haven't sorted out a job. I really would love to work as a Sales Hacker for Shopify so I thought this would be a great way to get their attention.
"It's a way for me to prove that I have good idea and can do marketing and promotion."
In addition to gaining some help obtaining a job, Casis also hopes to highlight the gentrification of areas across London.
He added: "Those areas, especially Shoreditch, are changing and being gentrified. It's quite a big issue at the moment.
"Most people seem to be clicking on the Brixton air. I think because it's still in the middle of gentrification and they want to have a souvenir some authentic Brixton air with the scent of Caribbean cooking before it just smells of independent coffee shops."
While many people are visiting the website and browsing the air, no one has actually bought any yet.
Casis thinks it's because people are worried that it's an April Fools, saying: "The timing did backfire a little, but it's definitely not a hoax.
Wow, "London air" is a thing (surely this one's an early #AprilFools joke?) https://t.co/dhhCyhJJmx

— Luisa Sanders (@LuisaMSanders) March 31, 2016
"It started off as a joke, but more than 300 people have put jars in their baskets so hopefully they'll buy it," he added. "It's a fun idea and a great present for your hipster friends. Who wouldn't want some lovely hipster London smog?"
"I didn't expect so many people to hear about it. A number of newspapers have reported about it and ITN want to film me in action bottling the air tomorrow."
The thought of buying smog in a jar has baffled people on social media today.
Some wanted to get in on the action.
If anyone wants to buy some Bermondsey air I could do them a good deal... i'll even venture out for London Bridge station air if you want premium but that's double.

Posted by John Mckillup on Thursday, March 31, 2016
For others, the range of air on offer just presented too many options.
Question is; Shoreditch air... am or pm? https://t.co/nDfF8lYGBN

— Greg Cox (@madebygregcox) March 30, 2016
And this Facebooker thought it was something rather sinister.
"Since you were born we control what you watch and you read,And pretty soon we're gonna own the fuckin' air that you breathe"Immortal Technique, 2011.

Posted by Marcus Colley on Thursday, March 31, 2016
English air seems to be quite a commodity at the moment. A Devon farmer has made thousands of pounds selling British country air to the Chinese for £80 a bottle.
Speaking to Mail Online in February, Leo De Watts descrubed British air as the 'Louis Vuitton or Gucci' of air to the residents of smoggy China, and said: "When someone bottled water everyone thought it was ridiculous, now you have Evian and Volvic - why not bottle air?"