The five things you need to know on Tuesday July5, 2016…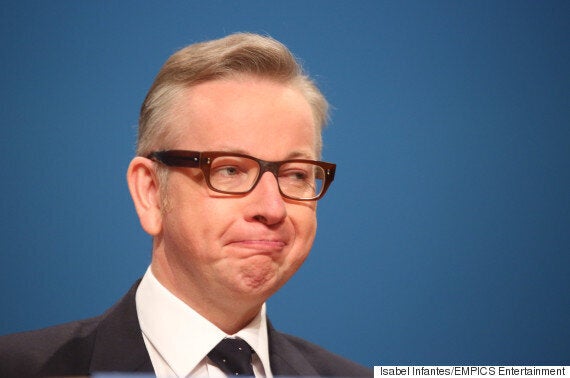 1) SPARE US THE CUT, ER..
So, we should find out around 6pm tonight who has made the cut and who hasn't. The lowest ranked Tory leadership contender will be dumped from the race after today's ballot of MPs. It's a rough old game, politics, and someone will feel the humiliation of coming last.
Will it be Liam Fox (who managed to attract just one MP to his event yesterday)? If so, will his backers go for Leadsom, as many expect? Unless they all go for Gove, will Gove attract such little support that he has to drop out too? Ditto for Stephen Crabb (who was on Today calling for 'bolder' Government borrowing to invest in the economy).
Theresa May's status as frontrunner was cemented at the 1922 Committee hustings last night, with MPs banging not just desks but the door to Committee Room 10. In fact, they banged it so hard, one security officer worried the glass was going to pop out.
May has also written a piece for the Daily Mail underlining her security credentials by urging the PM to bring forward a vote on Trident renewal. In fact, the 'who would you trust with the nuclear codes?' question is her strongest card, and rams home the point that this is not an election for leader of the Opposition, but for Prime Minister.
And yet it's not all plain sailing for May. At the second hustings, held by George Freeman's 2020 Group, May clarified her position on whether she would retain the option of deporting EU citizens from the UK after formal Brexit. She said she 'hoped' and 'expected' they would stay. Which isn't what she's been saying publicly - and was perhaps forced on her by strong lines on this from Leadsom and Crabb, who say such guarantees should be made now.
Depending on who you talk to, May also struggled or dealt neatly with questions on the economy. We are in curious new territory post-Brexit, as not just Crabb but also May and Osborne talking about delaying the deficit balancing timetable. Will knifeman Gove emerge as the only true cutter of public spending in the leadership race?
With George Osborne's friends letting it be known late last night that he would still like a role in the next Government, it's mooted that he could give May his endorsement. They haven't always seen eye to eye, but then again, if David Davis can back May (as revealed today), anything can happen.
Never forget that this is a secret ballot. And that all those public promises of support can count for bugger all in a contest that has already seen some of the most mendacious, double-dealing conduct and bloodletting in recent years.
If this were an election for Leader of the Opposition, many Tory MPs think that both Leadsom and Crabb would have a very strong claim on the job. Lots of MPs have yet to declare publicly, and the flotsam and jetsam of the wreckage of the Boris/Gove partnership may end up determining the race.
Boris Johnson's decision to back Leadsom last night was transparent revenge on Michael Gove for his 'treachery'. Read the words Boris used to praise the energy minister - "level-headed, kind, trustworthy" - and it doesn't take much textual analysis to work out he was saying she is everything Gove is not. Team Gove justified his switch last week by claiming he had 70 MPs and Boris had only 30. Well, those 70 MPs have yet to materialise and Boris's have already split between May and Leadsom.
Still, don't underestimate Gove's appeal to some MPs. Some conspiracy theorists in the party think Bojo's endorsement for Leadsom was timed to distract from her poor performance at the 1922 hustings. Her talk of massaging babies' frontal lobes (the Sun's headline is Lead Balloon), as worthy as it is and part of her long-standing interest in early intervention, didn't go down well as a pitch for PM. "That's when she lost the room," one MP told me. Leadsom made clear her plans would cost money, but said the investment would pay off down the line.
Others worried that expensive pledges like a new freight link from Dover to Scotland sounded all a bit amateurish, a hotchpotch of policies she didn't need to trot out. Her failure to distance herself properly from UKIP, plus talk about her tax affairs (the Times has a story about a company run by her husband) is making others uneasy. Her admission that she wasn't sure if climate change existed before becoming energy minister may be a help not a hindrance with this selectorate. Ditto her remarks about Baby P being the logical conclusion of a failure to support marriage.
And if she gets into the top two, a longish campaign over the next few weeks could let members see her up close for the first time. That 'Thatcher' tag could take off (even though I recall her, like Mrs May, being ambivalent about all of Mrs T's merits). Boris was right that she's approachable and honest. And those are virtues the Tory grass roots really like.
Luke Rhinehart's cult novel The Dice Man is about a psychiatrist who makes life decisions based on the roll of a dice. Today, Tom Watson tries to stop what Labour MPs see as a cult movement (Momentum) from taking over the Labour Party for good. His meeting with trade union bosses will be the last 'roll of the dice' to avoid a leadership challenge to Jeremy Corbyn, the deputy leader told the PLP last night.
My account of the PLP is HERE, and it includes not just Watson but other MPs, including Ian Lucas declaring "We want our party back!". It's worth recalling that a letter from just 17 MPs (including a junior defence minister Tom Watson, and Ian Lucas and Chris Bryant) helped force Tony Blair from office in 2007. Yet the mass resignation of the Labour frontbench, plus a vote of no confidence by 75% of the PLP, cannot get Corbyn to budge.
And there's the big problem for Watson. Even after his one-on-one, 20-minute meeting with Corbyn yesterday (the first time he'd told him to his face he should quit), the Labour leader refused to go. He even released a video explaining why he wouldn't go. Some in the leadership and the unions question whether Unite or the CWU, which have been very loyal to Corbyn, will even meet Watson today. Will he end up meeting just the GMB, Unison and TULO chief Paul Kenny? Corbyn wasn't at the PLP but he was in the office until 9pm- having addressed a 1,000-strong rally in Swansea via phonelink at 830pm. No sign of him going anywhere folks.
As I've been saying for some time, Owen Smith is still a player in all this and clearly thinks he has the numbers for a leadership challenge, as does Angela Eagle (whose doorstep statement yesterday came as a surprise to even some of her supporters). With Chilcot looming, will we get movement before the end of the day…or have to wait for Thursday?
Of course Corbyn continues to get the backing of many party members, even from those who didn't vote for him and who fear this is an undemocratic coup. Footballer and Twitter activist Joey Barton tweeted his support last night: "Hope @jeremycorbyn hangs in there. Disgrace what has gone on." Some Labour MPs have been muttering about the unthinkable if Corbyn wins a second time: splitting off to form a new party. That talk is picked up by both Rachel Sylvester and Janan Ganesh today. A merger with the Lib Dems and pro-Euro Tories sounds fanciful, but we live in very strange times.
As for that Home Affairs Committee yesterday, much of it revolved around linguistic gymnastics of what Corbyn said/meant about anti-semitism/Hamas/ISIL. Yes, he said "Islamic states" plural, but the MPs seemed to miss that he'd talked about 'self styled Islamic states and organisations'. It was the second, not the first, which suggested he was referring to Islamic State in making the comparison with Jews and Muslims and Israel.
BECAUSE YOU'VE READ THIS FAR…
This morning David Cameron gets the 13-volume, 2.6m word Chilcot Report on his desk (he gets 24 hours advance notice). Not exactly the easiest summer reading, and given he's his way out of No.10 it may all seem even more academic an exercise than he'd expected.
But as someone who was Michael Howard's point man on the Iraq War and Hutton Inquiry back in 2003/4, Cameron knows a fair bit about the background. And he also knows of the long tussle within Whitehall over decisions to publish the Blair and Bush letters.
There is a danger that coverage of the Chilcot report becomes a saga about Blair rather than the war itself. Yet the missives he and the US President exchanged will be pored over by historians, not least because they are being released long before the usual 30-year-rule (soon to be the 20-year rule) covering Whitehall documents.
Yesterday, Jonathan Powell's sister Sarah Helm wrote a fascinating Guardian piece about her overhearing a transatlantic phone call - on the eve of war in March 2003 - in which Bush told Blair his political epitaph would read "Hang on in there. And — cojones."
This fits the lazy narrative of some that Blair was Bush's 'poodle' and had to be forced into military action. But of course we have learned over the years that Blair was the one pushing the military action first back in 2002. And the letters may show that.
The Times reports that 29 letters from Blair to Bush in the run-up to war will be published tomorrow. Some handwritten, others transcribed, many redacted (for personal details). Bush's letters to Blair will not be released, as the US won't allow it. Just 24 hours to go..
Nigel Farage is, arguably, the most successful single issue politician of our generation. His sole political mission was to get Britain out of the EU and he's played a key role in achieving just that. Polling research by Matt Singh, for Bloomberg, suggests that the 2.8 million people who rarely vote actually delivered the Brexit victory.
And Farage's foraging for Labour voters and non-voters up north, over not just an EU referendum period but for several years, must surely have had an impact. One of Andrea Leadsom's smartest lines yesterday was a pledge to extend the Northern Powerhouse to Sunderland, the first place on polling night to declare in big numbers for Leave.
Which is why Paul Nuttall, the Scouse deputy leader of UKIP, is surely the party's best choice as leader after Farage's announcement that he's stepping down. Our very own Farage expert, Owen Bennett (he's got a new book coming out, didn't you know?) explains why this resignation is for real this time.
Farage loves to talk of June 23 as 'Independence Day'. But he won't like the New York Times' editorial last night, which slammed him as a Trump-like demagogue who played on 'base fears' about migrants to win the vote. "On this Fourth of July, Americans should once again proclaim a break with Britain — this time a break with the misguided British vote to turn back the clock on freedom of movement, on tolerance, on diversity, on free trade, on all the things that have made the free world great."
If you're reading this on the web, sign-up HERE to get the WaughZone delivered to your inbox.
Got something you want to share? Please send any stories/tips/quotes/pix/plugs/gossip to Paul Waugh (paul.waugh@huffingtonpost.com), Ned Simons (ned.simons@huffingtonpost.com), Graeme Demianyk (graeme.demianyk@huffingtonpost.com) and Owen Bennett (owen.bennett@huffingtonpost.com)