When it comes to breast cancer, we're often reminded to check our breast and armpit area for lumps. But it's important to remember there are other signs to look out for too.
"A lump isn't the only symptom of breast cancer and not all women with breast cancer develop one," Fiona Osgun, Cancer Research UK's health information officer tells HuffPost UK Lifestyle.
"As well as a new lump or thickening in the breast or armpit, other symptoms include a change in the size, shape or feel of a breast, skin changes like puckering or redness, nipple discharge, changes to the position of the nipple, or pain in a breast."
The message that "breast cancer is more than a lump" is one that is echoed by Breast Cancer Care, who have created the below graphic to highlight other symptoms we often overlook.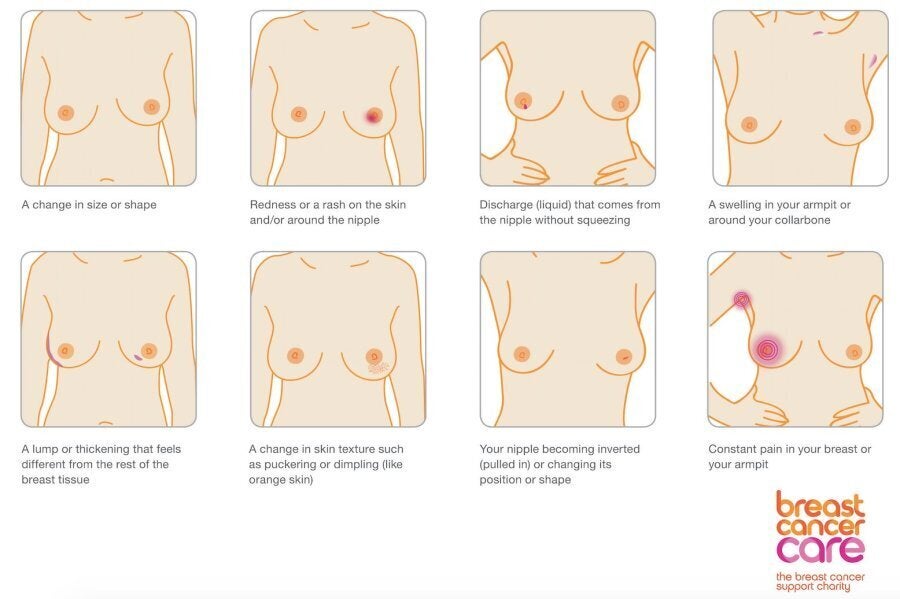 Dr Emma Pennery, clinical director at Breast Cancer Care, says it's important for men and women to know all symptoms of breast cancer because most cancers "are found by a person spotting a symptom themselves".
"Many people are understandably nervous about reporting symptoms to their GP, but most people with breast symptoms won't have breast cancer, and for those that do, the sooner it is detected, the more effective treatment may be," she tells HuffPost UK Lifestyle.
Dr Pennery adds that there is no "correct" way to check your breasts for symptoms, it's about "touching and looking at your breasts in a way that's comfortable and convenient for you".
"That might be while you're in the shower or getting dressed, or perhaps when you're putting on body lotion. Be sure to check all parts of the breast, under the armpit and up to the collarbone," she says.
"Remember you're looking for changes – everyone's breasts are different, and that's perfectly normal, but if anything changes then that's the time to talk to your GP."
Osgun also emphasises the importance of seeking medical advice if you notice anything that seems unusual.
"Early diagnosis gives women the best chance of beating breast cancer, so if you notice any of these symptoms, or any other persistent or unusual changes, go and see your GP," she says.
"You've got nothing to lose and could have everything to gain."
If you have any worries or concerns about breast cancer, you can call Breast Cancer Care's nurses free on 0808 800 6000 for information and support.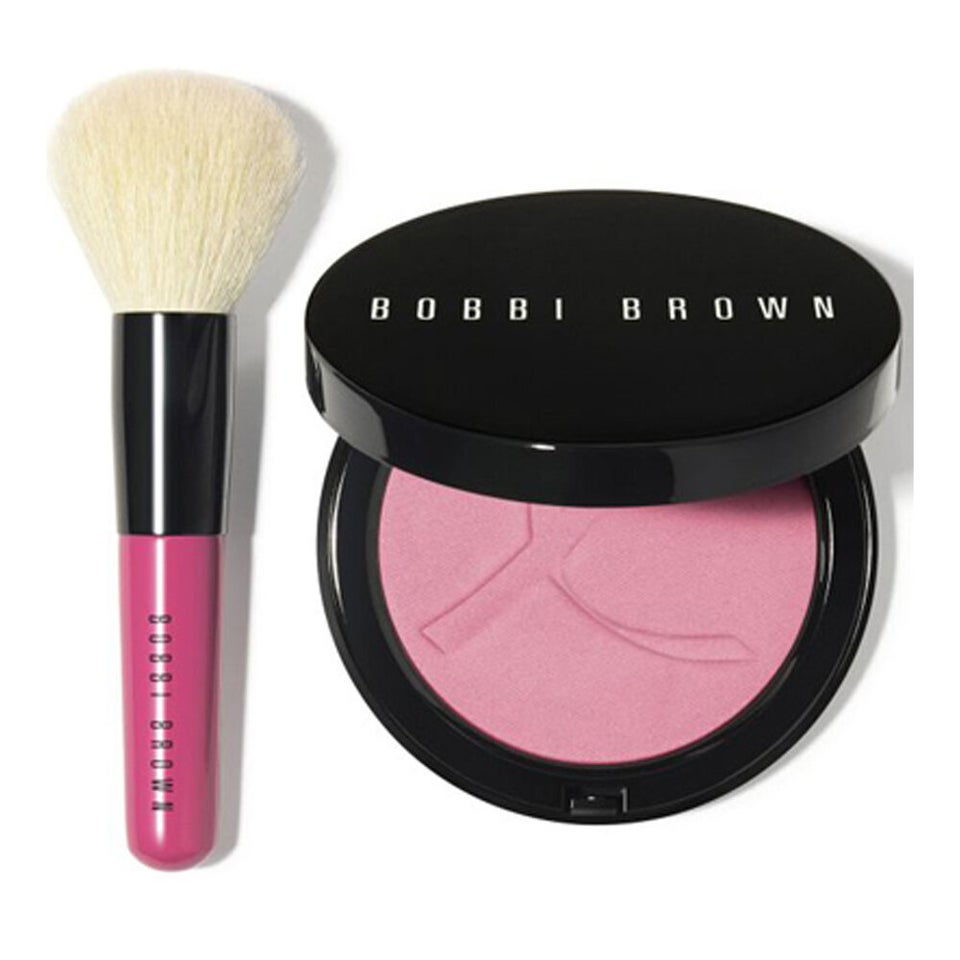 Breast Cancer Awareness Beauty Buys 2015