The five things you need to know on Monday, October 31…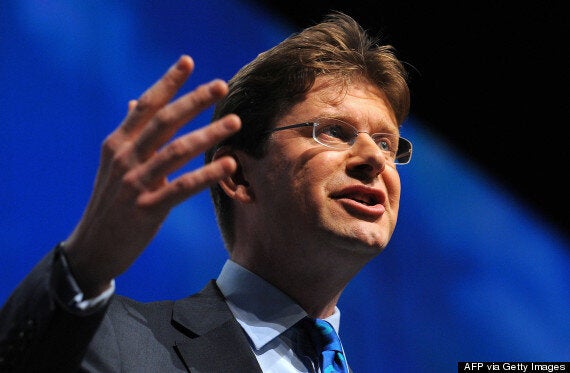 Greg Clark's interview with Andrew Marr told us more about the Government's approach to Brexit than anything else in recent months. Don't be fooled by the Business Secretary's quietly spoken manner or the apparently vague formulations. Here he was, with a carefully-worded signal that the UK wants not just sector-by-sector deals, but also tariff-free trade with the EU, possibly through the customs union.
The Nissan deal last week was indeed a huge boost to the May government, proving that the mantra that 'the UK is open for business' is more than an empty slogan. But the reassurances given to the firm will have wider and long-lasting implications.
Revealing the guts of his private talks with Nissan, Clark's most important line was this: "What I said was that our objective is to have continued access to the markets in Europe - and visa-versa -without tariffs and without bureaucratic impediments and that is how we will approach those negotiations". Given that No10 has long said it doesn't want a 'running commentary' on its Brussels preparations, that was obviously an authorised break with convention. The phrase 'bureaucratic impediments' referred to non-tariff barriers too.
Clark may still face demands to reveal the spirit if not the, ahem, letter of his letter to Nissan. The BIS Select Committee could grill him, as could MPs in an Urgent Question. Nicky Morgan told Radio 4's The Westminster Hour last night "sooner or later, one way or another through questioning, if not the exact details the broad thrust of what was in that letter will be known about..I think it would be better if the government took control of the situation."
Clark may argue he did just that on Marr, and may not object to repeating himself to MPs. But his words appeared to conflict with Liam Fox's and DD's line that the EU customs union is not essential, and Tory backbenchers' fears that we will have to pay a bill for access to it. The huge question of how we curb migration while retaining tariff-free trade is obviously unanswered too.
There is a broader feature to all this too. If there are sector-by-sector deals post-Brexit, this could herald the most interventionist, hands-on industrial strategy of any British government in the last 40 years.
Anyone reading Ed Balls' memoirs will note how our most famous glitterball ex-politician is actually the man responsible for an independent Bank of England. The whole point was to take interest rates out of politics and yet here we are with Mark Carney having to send out coded messages that he will indeed invoke an option to stay on as Governor until 2021.
All central bank governors rely on coded signals, of course (Mario Draghi's 'whatever it takes' phrase is credited with rescuing the euro). But what's unusual is when they use them to talk about their own future. Carney's message to 'friends' - that he is 'leaning strongly' towards staying on longer than his original five year term - makes the FT splash. He may use Thursday's quarterly inflation report "to put an end to damaging speculation", it says.
The Times on Saturday cited 'senior City figures' who claimed Carney was preparing to quit in 2018 following criticism of his role in the EU referendum. Tory MEP Dan Hannan claims Carney "politicised his office inexcusably" in the Osborne-led Project Fear campaign. He also told the Today prog "'I am pretty certain that Mervyn King voted to leave the EU". And let's not forget that Labour as well as Tory MPs were not that impressed with Carney's botched attempts, even before, the EU referendum, to give prior warning of interest rate changes.
The Bank has told the BBC 'nothing has changed', despite the FT and Times reports, with a spokesperson saying: "The Governor has said he will make his decision public by the end of the year." But the BBC's own Kamal Ahmed is trying to square the circle, saying Carney 'wobbled' but now looks like he wants to stay.
Maybe, just maybe, a significant reason for Carney's decision to stay in the UK is that Justin Trudeau's popularity shows no signs of waning back home in his native Canada. 2021 would give Carney more time to make that much-anticipated break into domestic politics.
Damian Green's apppointment at the DWP this summer was a signal from Theresa May that she wanted a break with the Cameron-Osborne-IDS era on welfare. One of the most thoughtful ministers in the Cabinet, Green also benefits from being among a handful of politicians who have known the PM since her university days. As a result, he's trusted to get on with his brief perhaps in a way others aren't.
Today's announcement by Green is that he wants a new approach to helping the sick and disabled get into work, with more carrot and less stick. Phased rather than cliff-edge withdrawal of sickness benefits, more tailored support, and other measures have all been given a tentative welcome by charities ranging from Scope to the MS Society Parkinson's UK. Labour still wants to scrap the
the Work Capability Assessment completely, though it's unclear what it would put in its place.
The wider issue here is a break not just with the IDS era (though he stresses he too wanted reform), but with new Labour's own emphasis on conditionality and tougher tests for benefit claimants. If Green can get the welfare bill down with a new approach, he will be lauded as a visionary. But his changes may take years to bed down, and the Government's own welfare 'cap' doesn't give him much time.
BECAUSE YOU'VE READ THIS FAR…
The focus on Brexit has meant that the usual pre-Autumn statement special pleading by departments has been muted. But amid claims that the 'winter crisis' in the NHS started this summer, and record hospital trust deficits, attention is returning to the health service.
Sarah Wollaston, the Tory GP who also chairs the Commons Health Select Committee, is getting used to using her bully pulpit to add pressure on Jeremy Hunt to admit his claims of more cash for the NHS were misleading. As we pointed out recently, Hunt told the committee: "Whether you call if £4.5bn or call it £10bn, it is what the NHS said it needed". To his critics, that sounded a bit like 'what's a few £5.5bn between friends?'
Wollaston was on the Today prog, pointing out that in 2018/19 "we'll see a per capita fall in funding for the NHS". Simon Stevens, the NHS chief exec, made exactly this point this month. And it remains the biggest PR problem for the government. At the Home Office, May was keen on tight budgets and not caving to pressure, and the Treasury seem wedded to the same orthodoxy as Osborne. But will we get a surprise NHS cash boost in the Autumn Statement, now that the deficit timetable is being relaxed…?
The Telegraph splashes on The Health Service Journal finding that almost half of NHS clinical commissioning groups are planning cuts to hospital beds and a third plan to close or downgrade A&E units.
Fresh from his new appointment as the Lib Dems' Brexit spokesman, Nick Clegg's going to be in Richmond Park today alongside newly-selected by-election candidate Sarah Olney. Friday's Standard/BMG poll put Zac Goldsmith on 56% and the Lib Dems on just 29%. The gap is narrower than the 2015 general election, but it's still a big one.
Meanwhile, Tory backbencher Alec Shelbrooke has expressed his irritation with his own party in not putting up a candidate against the now independent Goldsmith. "I'm afraid this really is a rich boy playing fast and loose with the electorate – and actually a by-election costs the electorate hundreds of thousands of pounds." Expect that to be slapped on a Focus leaflet, though as I've said before the 'posh millionaire' jibes don't really work in Richmond. Similarly, while Clegg has impressed some at Westminster with his expertise on the EU, he's a living reminder to Labour voters in the seat of the Lib-Con Coalition.
Another MP with a surname at the end of the Commons alphabet is also under fire from another Tory backbencher today. Andrew Bridgen will seek to get a separate vote at 10pm on Keith Vaz's appointment to the Justice Select Committee.
If you're reading this on the web, sign-up HERE to get the WaughZone delivered to your inbox.
Got something you want to share? Please send any stories/tips/quotes/pix/plugs/gossip to Paul Waugh (paul.waugh@huffingtonpost.com), Ned Simons (ned.simons@huffingtonpost.com), Martha Gill (martha.gill@huffingtonpost.com) and Owen Bennett (owen.bennett@huffingtonpost.com)
Related